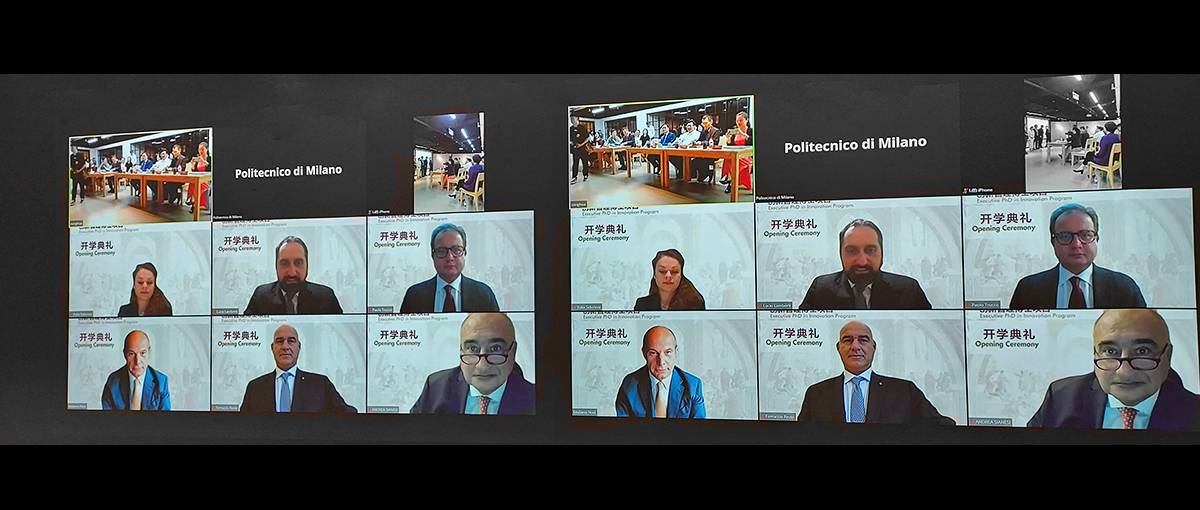 The presence of the School of Management in China is all set to be strengthened by a recently launched new project, the Executive PhD in Innovation,  a programme that is part of the China-Italy Design Innovation Hub. Protagonists of this, the biggest European innovation hub, Politecnico di Milano and Tsinghua University are proactive in the research and training of the talents and innovative leaders of the future.
Collaboration between Politecnico di Milano and Tsinghua University officially started in February 2017 with foundation of the China-Italy Design Innovation Hub in the presence of Sergio Mattarella and Xi Jinping, and, maturing over the years, it has led to the launch of this Executive PhD.
This Executive PhD will bring together Chinese and Italian academic excellences in an innovative programme, designed to teach senior profiles to creatively combine years of experience with applied research to generate ideas and innovative solutions, and also to help growth in businesspeople and managers who promote innovation by integrating managerial competences and scientific thinking.
The opening ceremony was held on 10 September, in the presence of Prof. Ferruccio Resta, Rector of Politecnico di Milano, Prof. Giuliano Noci, Vice Rector for China and Prof. Paolo Trucco, Project Director.
A chance to highlight the importance of collaboration between the two universities and recall significant moments from Italy-China relations.