13 January 2021
Share
---
#MIPexperience International Part Time MBA
Why an MBA and why today?
| Author: Simone Moscato, International Part Time MBA student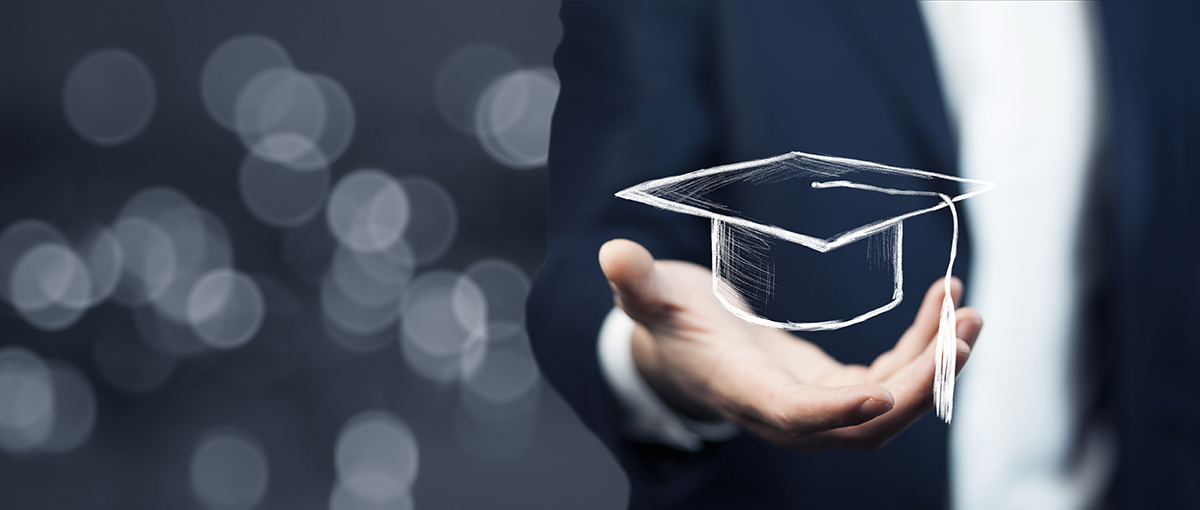 During the years at university it is quite easy to focus on one main goal: to pass all the exams and get the qualification you were aiming for. In some way, life after university can seem distant and blurry. Then you graduate and suddenly realize that your run, the longest one, has just started. You will search for a job, not a random one but something that suits you, that lets you apply what you had learnt at university, that lets you understand how your impact on the company can be positive and your efforts recognized as solid and valuable. You realize after a while that you must embrace your work experience to make it a profitable learning path, and that's for a simple reason: you are going to spend a considerable part of your life working, so why not reap all the benefits of it?
At least, this is what happened to be my personal experience. I started to work as a freelancer for some small design firms till I joined a big international company that made me see my approach to work in a different way. I found that being part of a complex environment pushes people to adapt to several new situations, and that makes them grow faster. Suddenly I wanted to know more about my job because I couldn't apply the same methods and habits as I had before. The scale and the impact of my actions massively increased. The mix of cultures made me care more about the way I communicate with people. With so much information to manage and so many opportunities to learn, I was constantly being forced out of my comfort zone.
The fact is that after a while, even if the environment is tough and the level of responsibility higher than before, you'll easily get used to it and start to organize your time and your work better and better. After a couple of years you're a different person, you're more comfortable with your tasks, the pressure you felt at the beginning is much lower. Actually, you've managed to improve your productivity, the quality of your work, and it has happened so fast and so satisfactorily that you could choose to continue challenging yourself more and more. You can think: Am I satisfied now? Can I or do I want to improve more? Am I too technical? Should I learn how to manage teams, projects or even a business? Do I really want to challenge myself more?
The answers will depend a lot on your personal situation and environment, but if you're already asking yourself these questions, the time has probably come to find an alternative way to learn. When I started to look around, I found several opportunities but nothing challenging enough nor suitably in line with my goals, which, in fact, at that moment were not really clear to me. So I found myself, almost randomly, participating in the MBA presentation at MIP Politecnico di Milano, sitting in a class with many young professionals and hearing for the first time what an MBA is  ̶  a complex and difficult path that gives you both deep and practical knowledge about economics, finance, marketing and entrepreneur-ship, and about the tools you need to succeed with them, i.e. statistics, strategy, planning. Last but not least, the MBA focuses a lot on soft skills such as leadership and career development. During the lessons you will always be pushed to interact with your classmates, to share your opinions and to discuss them with both professors and students, because you will be an "active learning" part of the course itself. In my opinion, this is the perfect way to connect with your classmates and create what will become a team that can work together and help each other.
I started my MBA at MIP just few days ago and I am feeling more determined day by day. The students selected by MIP are strongly motivated to work and improve together and, even if they come from different environments, everyone's ready to share their own experiences and to learn from those of others.
Therefore, if reading these words makes you feel like being part of this group or just willing to challenge yourself in all the dynamics an MBA can offer, I think that the real question at the end is "Why not an MBA?"
About the author
Simone Moscato

Having graduated at Politecnico di Milano, Simone is now working as a civil engineer in an international EPC Company while attending the International MBA at MIP. An enthusiast for travelling and fighting sports, he's always searching for new challenges. After years, he's still struggling to learn how to play the guitar.
---
Tags:
Share
---