17 April 2019
Share
---
Alumni sailing club
Sailing and Management: MIP Politecnico di Milano is hosting the Alumni Business Cup 2019 in Capri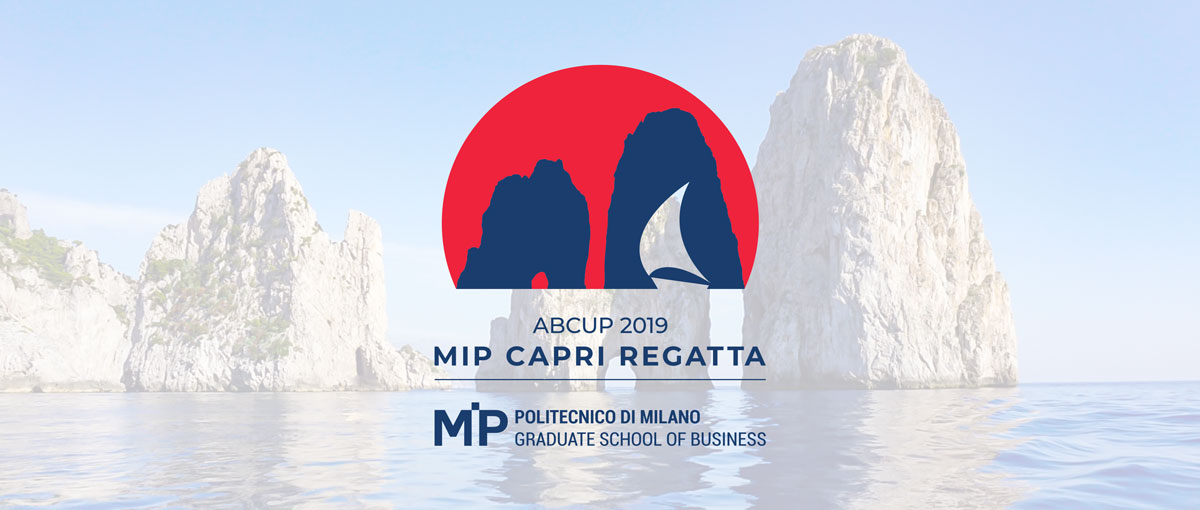 This regatta is one of many events celebrating the School's 40th anniversary
MIP Sailing Club is the winner of the 2018 MBA Sailing League. Many acclaimed business schools from around the world compete in this league – with the ABCup being one of regattas.
MIP Sailing Club – a MIP Politecnico di Milano Graduate School of Business sports club – is hosting the 26th ABCup (Alumni Business Cup) regatta in Capri on the 24th and 25th of May 2019, a long-standing regatta for students and alumni run by the French INSEAD and HEC business schools. This regatta is one of many events celebrating the School's 40th anniversary.
Sailing is at the top of the list for people looking for exciting team building exercises. Crews win by challenging the obstacles and upsets thrown at them by the sea and putting into practice many techniques learnt in business school. This is a great occasion for people to test themselves and see how they match up to teamwork – but it is also great for networking!
This is one of the reasons why MIP Politecnico di Milano Graduate School of Business backed a group of students and launched the MIP Sailing Club in 2010. Since then, the club has involved 250 students and alumni and competed in 35 national and international regattas.
And won. In 2018, MIP Sailing Club topped the prestigious MBA Sailing League – competing against some of the world's most vaunted business schools, London Business School, INSEAD, Bocconi, Cranfield, Istituto de Empresa, HEC, Harvard, Yale, MIT, Warwick and RSM.
This year, MIP Sailing Club has the honour of hosting ABCup, one of the four regattas in the MBA Sailing League 2019. The other regattas are being held in Lanzarote, the Isle of Wight, the Solent, Porto and Santa Margherita).
The races that make up the overall classification will be held on Friday 24th and Saturday 25th May, against the magnificent backdrop of the Bay of Naples. Prizes go to the top three crews in two boat classes. Crews in class A compete in ESTE 24 racing boats and those in class B in larger cruiser yachts. These are expected to be two days of fun, sport and networking in an international environment.
The winners' prizes are being made specially by the Neapolitan painter and sculptor Lello Esposito. He is famous for his interpretation of the "essence of Naples" and his take on Pulcinella, reinventing the city's symbol as a modern artwork. For the ABCup 2019, the artist has created a trophy with a sail sporting a typical Neapolitan mask. SLAM, manufacturer of technical sailing clothing and SAMI, producer of hi-tech sailing rope, are supporting the regatta.
MIP's crews are: Giulia Zucchetti (skipper), Otello Costa, Michele Albertini and Mario Aquino (division A) and Davide Casola (skipper), Hugues Bartnig, Claudio Marconi, Francesco Vagnoni, Giampaolo Mercati, Filippo Croce and Maria Cristina Rossi (division B).
---
Tags:
Share
---
Read more - /www.caprimip.it/