14 May 2020
Share
---
coronavirus covid19 Luxury
Covid-19 impact on Luxury Industry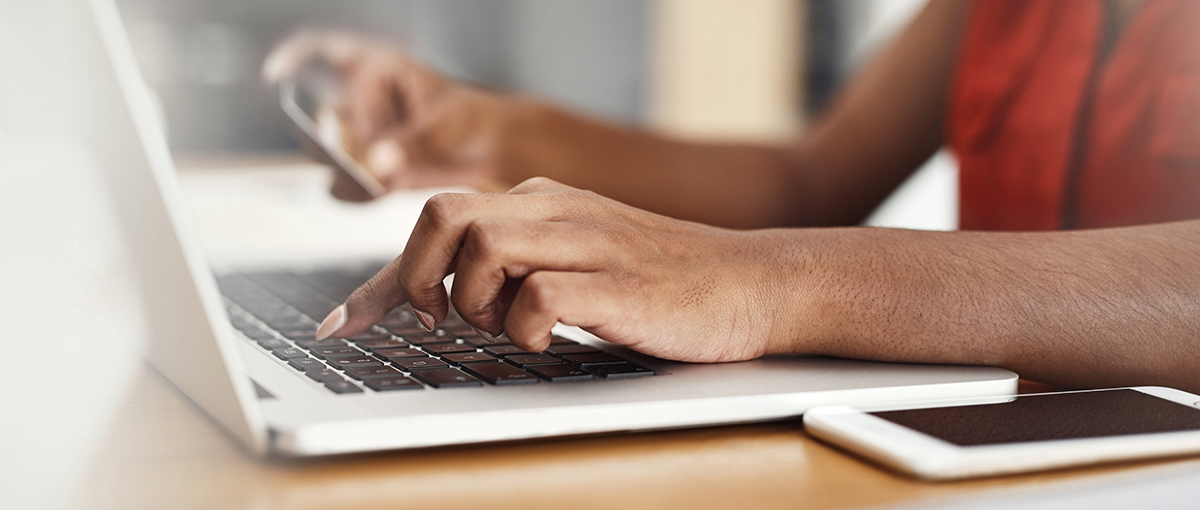 How the pandemic will change luxury consumers behavior
Prof. Alessandro Brun, Professor of Quality Management, Director of the Master of Global Luxury Goods and Services Management (MGLuxM)
Coauthor Cecilia Castelli Extended Faculty MIP Graduate School of Business
School of Management Politecnico di Milano
Last week, luxury groups posted their Q1 2020 results and – not surprisingly – numbers are confirming that even the industry that doesn't know crisis capitulated to the effect of Covid-19 outbreak. Hermes proved to be "the" evergreen luxury, with "just" a single digit reduction in Q1 revenues (-6.5% vs Q1 2019). Double digit losses for LVMH (-15%), Kering (-15.4%); Moncler posted a -18%, after 24 consecutive quarters of double-digit growth.
In this scenario, brands are reflecting upon the future of luxury industry after the pandemic.
The most important reflection is that the lockdown is changing the habit of people globally. I think that, after the emergency will be over, some of the luxury consumers will change their spending pattern permanently.
Wealth, not income – If before the outbreak, HENRYs (High-Earning, Not Rich Yet) would spend a considerable fraction of their disposable income in luxury goods and experiences, after the lock-down several families may have limited cash availability for superfluous spending, while HNWI (High Net Worth Individuals) may have their spending capacity unaffected.
For those who will stay home – people will travel less – especially flights will be affected – due to governmental restriction, fear of infection, companies organizing more efficient conference calls in place of face-to-face meetings. This will impact negatively on some channels (especially Travel Retail), specific destinations (e.g. Las Vegas), specific customer segments in the flagship stores of world's fashion capitals (Chinese visiting Milan, London, Paris, and exploiting tax free shopping), and product categories (suitcases and luggage). On the contrary, many people are rediscovering the joy of cooking (in March 2020, Bread machines was the second fastest growing category in eCommerce after disposable gloves, according to a Stackline study1), Hence, with the reopening, socialization occasions may happen at home, and categories such as Art de la Table may benefit.
Hedonistic experiences – After the sacrifices of lock-down, customers will crave for hedonistic products and services to satisfy the need of self-indulgence and personal pampering – shifting away from the "band-wagon effect" and moving into the "luxury as a personal affair" area. Premium beauty products, but also home-spa and home-wellness, and intense sensorial experiences in the fine food and drinks territory, could benefit.
Responsible luxury – The pandemic outbreak stimulated deep societal reflections around the main theme of "where is humanity going?". Consumers will be even more aware of sustainability, and brands and product categories allowing "responsible consumption" will be privileged. Giorgio Armani penned an open letter to WWD, in which he challenged the current fast-fashion mindset, saying he believes in an "approach to the design and making of garments that suggests a way of buying them: to make them last"2.
Looking for discounts – if, on the one hand, we could expect a wave of anti-consumerism, the habit of waiting for end-of-season sales and doing pilgrimages to Factory Outlets and buying from off-price channels will be further strengthened by the self-appeal to frugality. If brand and retailers would resort to significant discounts to get rid of the unsold SS20 collection, they would risk to foster the vicious circle of off-price and bargain hunts. A recent McKinsey study revealed that special promotions were the main reason for purchasing clothing during the crisis for 56% of consumers3.
Online is the new normal – the transition to a life in the digital world was accelerated as through a time warp, and customers are buying more online as well as consuming more digital content. This represents a major change in paradigm. When we started designing the first "Master in eFashion" at MIP, 15 years ago, the online penetration in the Personal Luxury Goods segment was only 1%. In 2013, according to a McKinsey study, 44% of the 220B€ total luxury sales were influenced by digital – yet the perspective was still that the brick and mortar retail was the "normal" way to make business. Whether the perspective in the post-pandemic will turn 180 degrees, so that the online will be the norm and the brick and mortar will be a way to "support" it's hard to say. But one think is unquestionable: a brand without a strong online presence, today, is a non-existing brand in the eyes of many a consumer.
When your own initials are enough – Economic theories say that after a "quarantine of consumption" (as Li Edelkoort defined this unprecedented period of forced fast from conspicuous consumerism4), consumers may switch "revenge spending"5.
But after the lockdown is over, the world will enter into a "stage 2" of the war, in which the Covid enemy will still be there in the battlefield, thus reducing the appetite for conspicuous consumption. Before the crisis, brands with a very bold visual identity (such as Gucci) were performing extremely well thanks to the enthusiasm of brand sensitive customers – but in a climate of "social thriftiness", luxury consumers could steer towards the quality and intimacy of "no-logo brands", as they are finally understanding the meaning of Bottega Veneta payoff ("When your own initial are enough": there's room for feel-good purchases even without a big flashy logo on your t-shirt).
A renewed pride for local producers – this may vary in strength on different markets and for different product categories, but we are already witnessing the first signs that are forewarning the rise of full-fledged "buy local" movements.
______________________________________________________
1 J. Styrk. The top 100 fastest growing and declining categories in eCommerce. Stackline, March 31st, 2020
2 L. Zargani. "Giorgio Armani writes open letter to WWD". WWD, April 3rd, 2020
3 Amed, Berg, Balchandani, Hendrich, Rölkens, Young, Jensen. The State of Fashion 2020: Coronavirus Update. BoF e McKinsey&Company
4 M. Fairs. "Coronavirus offers 'a blank page for a new beginning' says Li Edelkoort", Dezeen, March 9th, 2020
https://www.dezeen.com/2020/03/09/li-edelkoort-coronavirus-reset/
5 N. Gopalan. "Revenge is a dish that's off the china menu", Bloomberg, April 21st, 2020
https://www.bloomberg.com/opinion/articles/2020-04-20/china-luxury-revenge-spending-surge-is-likely-to-fade
---
Tags:
Share
---