11 May 2021
Share
---
Alumni Diversity&Inclusion
Diversity & Inclusion: the human side of innovation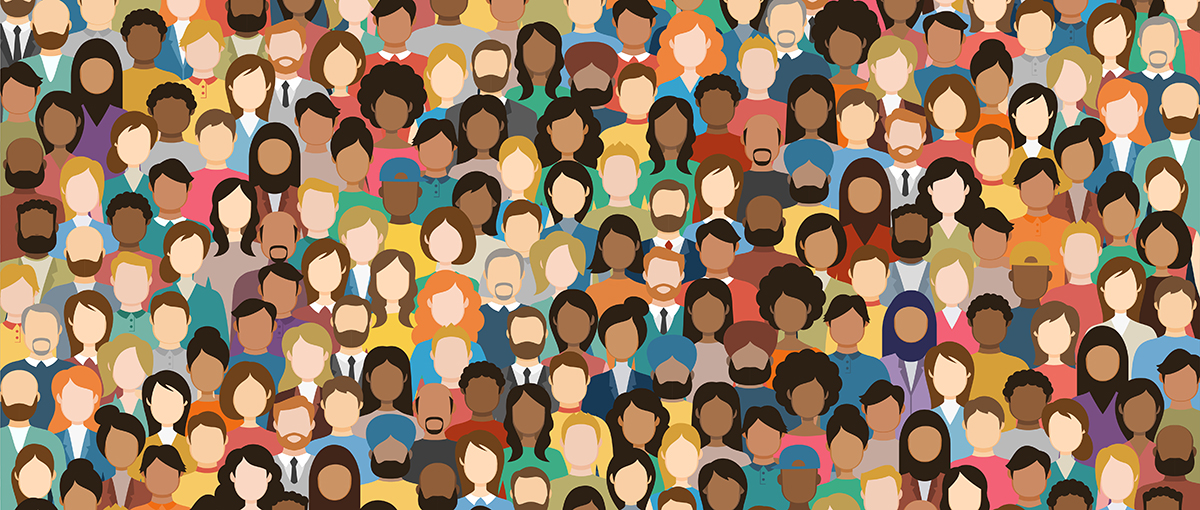 Steven Beyba, Human Resources Officer at Eurojust and MBA Alumnus, explains how embracing effective D&I programs leads each person to have the mental capacity to generate new ideas and solutions.
You are a co-founder of The Hague's Interagency Diversity and Inclusion Network. Can you tell us more about this outstanding project
The idea for the Network came about after I attended workshops on creating a United Nations for all. I was working at the UN-IRMCT in The Hague, the city of peace and justice and the seat of many international organisations. A small group of my peers and I got together during the workshops and decided to combine our passions and share our experiences. This was the genesis of an unofficial network which grew into an official network of staff from most of The Hague's international organisations. D&I initiatives in our respective agencies are at various stages of development, so we lean on one another to learn what's going well and what's not. We use this knowledge to expand our D&I programs and to inspire senior stakeholders to create safe and equable workplaces. Aside from our annual event (where we host high-profile guest speakers within the realm of D&I), we've also designed and delivered workshops related to topics like unconscious bias, LGBTIQ+, racial diversity, disability, and mental health, with our repertoire always growing. Our goal is to have representation from any organization in The Hague willing to create a welcoming environment for all.
Looking at your personal and professional experience, do you believe that diversity & inclusion can be two keys to unlocking innovation?
We're hearing more and more about how important D&I is, but sometimes the reasons why are lost in the shuffle. Whilst D&I has a lot of objectives, I think one of its main goals in a workplace is to ensure that every person, no matter who they are, where they come from, what they look like, what they believe in, who they love, or what their story is, feels that they can go to work and do so without prejudice, intolerance or bias holding them back. Everyone can remember a time when discriminatory experiences relating to an aspect of their person has crept up and made them second-guess themselves. I've also never met someone who hasn't dealt with some form of bias at work, even if it was unintentional. To understand how D&I can address these issues, let's fast-forward 20 years, imagining that D&I programs have been successful in their missions and companies have adopted policies that fully protect their staff and created harmonious working environments. In each person, the mental space that was once reserved for fear and anxiety related to judgement and discrimination has been freed up, ready to be filled with more useful thoughts. Each person would then have that far greater mental capacity to generate new ideas and solutions, leading to faster cycles of innovation. This is why I think companies are starting to embrace D&I programs; they realize the benefit of unleashing each employee's full potential.
You are an alumnus from the International Flex EMBA programme. Which kinds of skills did the MIPexperience give you that were useful in your path?
What was unique about this experience was that all of my wonderful classmates came from different backgrounds and industries, unlike at my workplaces, which were often comprised of people who had only ever worked for international organizations. Each of us in the program brought our own understanding of how projects should be completed, how communication should happen, and how deadlines should be met. With each module, I was learning to step out of my own paradigm and into someone else's. This helped me understand that everyone has something driving them and how to harness this, instead of thinking of differences as obstacles to overcome. I'd say that the iFlex EMBA is an excellent way of challenging yourself to go beyond the familiar in many ways. You'll work with a diverse group of people and learn about yourself, how you fit into teams, how to be culturally sensitive, and how to lead with compassion. My journey tied in well with my D&I work, as it taught me to adapt to unfamiliar personalities and circumstances under time pressure and to appreciate where my peers were coming from in every sense. In completing the program, I feel even more confident about working in global teams and doing so with an open mind and open heart.
According to MIP's new mission, our Community is called upon to build a better future for all. As one of our most committed alumni in social activities, would you like to join us in this call to action by sending out a message to the Community?
I would be happy to lend my voice to the cause of making the future a brighter one for the next generations. There is so much animosity in the world at the moment, and I'd rather be on the side of those fighting this intolerance and ensuring our children can live openly, freely, and happily.
| | |
| --- | --- |
| | Steven Beyba | Human Resources Officer at Eurojust and MBA Alumnus |
---
Tags:
Share
---