16 June 2021
Share
---
conference logistics supply chain management
ERS European Research Seminar 2021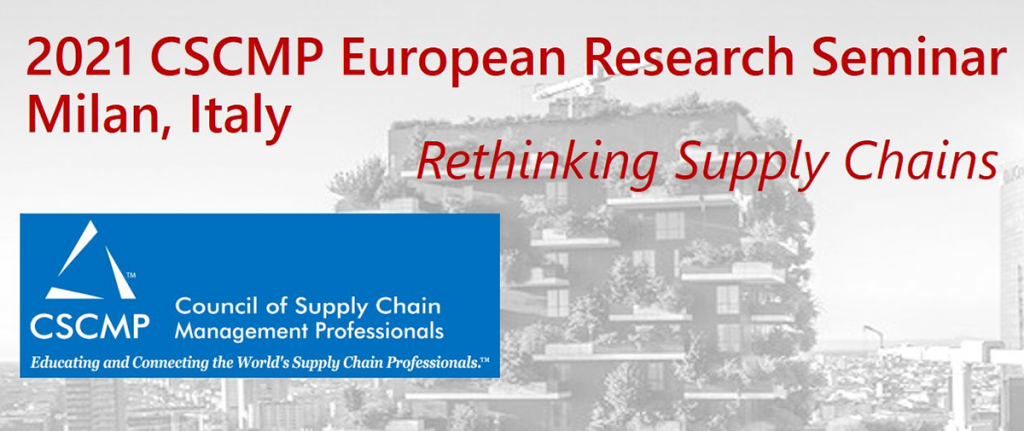 On June 10th and 11th Politecnico di Milano hosted the sixteenth edition of the European Research Seminar (ERS) on Logistics and Supply Chain Management (https://www.ers-conference.org/).
Due to the COVID emergency, the conference was entirely held online, but this did not make it less interactive and stimulating, and it offered great opportunities for exchange.
50 professors and researchers from all over the world participated, presenting their works and providing interesting elements for discussion about the main trends in the sector of logistics and supply chain management.
Several topics were touched: innovation, technology, circular economy, economic, environmental and social sustainability.
Carl Marcus Wallenburg (WHU – Otto Beisheim School of Management, Germany) and Andreas Wieland (Copenhagen Business School, Denmark) were the conference co-chairs. Angela Tumino and Riccardo Mangiaracina were the local hosts of the conference, as well as members of the scientific committee. Arianna Seghezzi, Chiara Siragusa and Elena Tappia chaired some of the main sessions.
The conference closed with great satisfaction of all the participants.
---
Tags:
Share
---