THINK INTERNATIONAL | Venturing Further Afield. Studying in less familiar countries, outside the EU
Start: Dec 15 | 05:00 pm
End : Dec 15 | 06:00 pm
Category:
Tags:
---
---
Via Lambruschini, 4B 20156 Milano MI
Google Map - External Link
---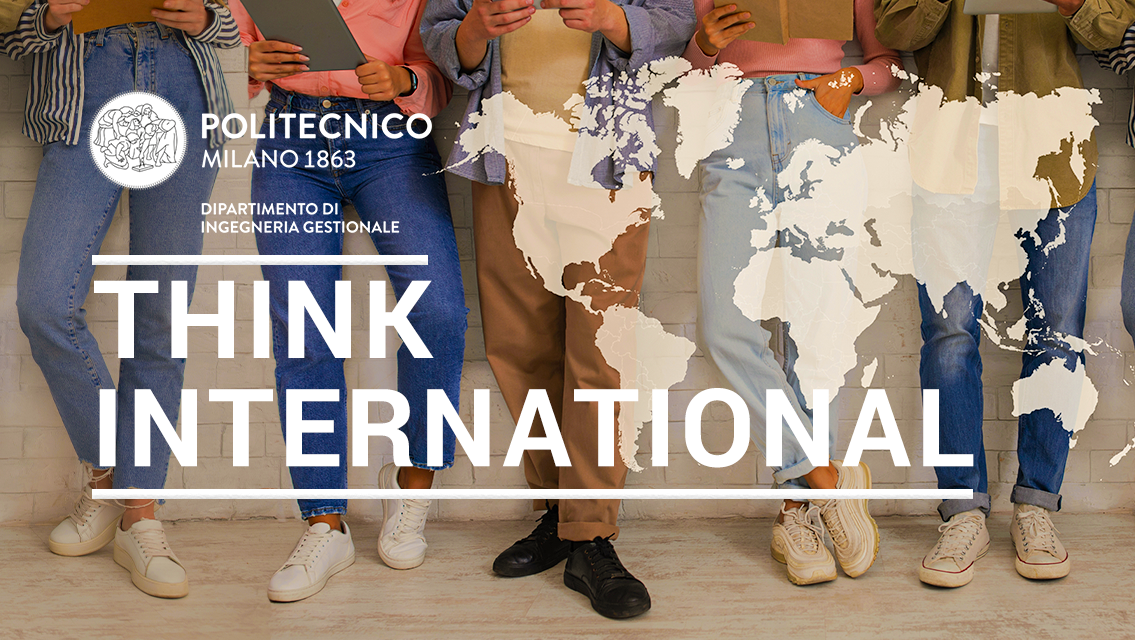 What does it mean to Think International?
The first step has to be a change in mindset, which we aim to bring about by giving students the chance to know and understand the intrinsic, long-term value of an international experience, before they have to take the actual step of choosing among the many opportunities offered by the University.
It is never too soon to start thinking about it. And this is why these events have been organized by the Department of Management, Economics and Industrial Engineering for all Bachelor and Master of Science students, in collaboration with professors, students, alumni, and international partners: to help students think strategically with their mind open to the rest of the world, with curiosity and without any kind of prejudice.
Event details
Wednesday, December 15, 2021
5.00 – 6.00 pm
Online event – Microsoft Teams
Profs. Luca Gastaldi and Sergio Terzi, Internationalization Commission, Department of Management, Economics and Industrial Engineering
Venturing out of Europe? Out of your comfort zone? Out of your mind, someone might say? If you are interested in exploring this option, feel free to join this meeting, held by experienced faculty members and advisors. Gain from them some great insights on your possible study period abroad, when traveling to the other side of the planet!
The link to the virtual room will be sent the day before the event.
For further information, please contact: exchangemanagement-dig@polimi.it