14 December 2022
Share
---
Financial Times Ranking Ranking
Financial Times: Polimi Graduate School of Management continues to climb the rankings of best business schools in europe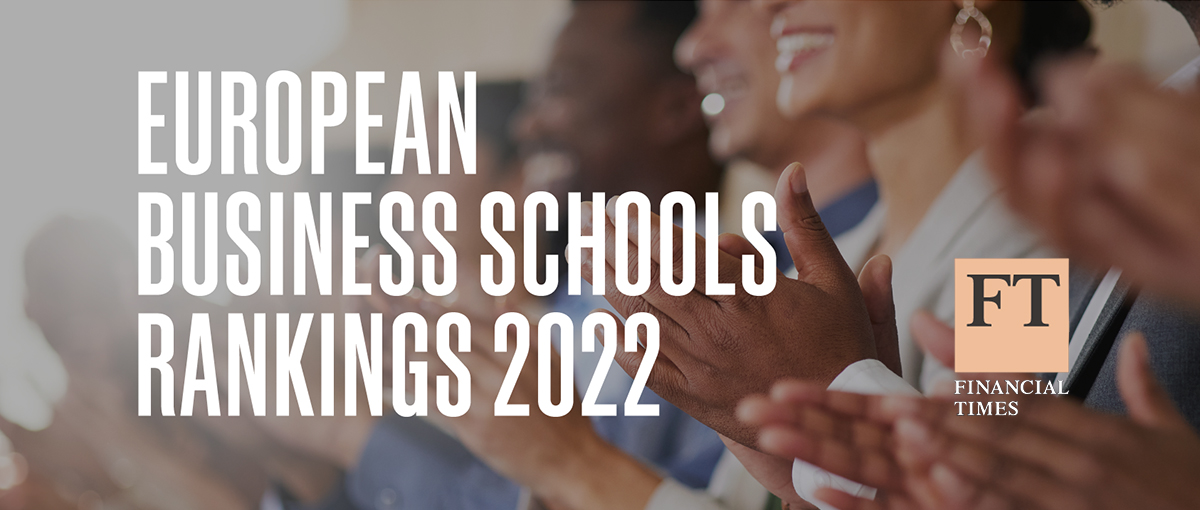 Politecnico di Milano's Business School is second in Europe among the schools belonging to "technical" universities, says the Financial Times in its European Business School Ranking 2022.
Milan, 5 December 2022 – POLIMI Graduate School of Management further improves its position among the foremost business schools in Europe again this year. According to the Financial Times European Business Schools Ranking 2022, published today, Politecnico di Milano's Business School has confirmed its second place in Europe among the best business schools belonging to a technical university (Politecnico di Milano) behind only Imperial College Business School (UK). The excellent quality of the programmes offered at POLIMI Graduate School of Management is additionally reflected in its progress within the general ranking, where the Milan-based business school is now 31st out of the 95 classified, climbing 6 places from last year. In five years (from 2017), the School has gained 11 places, recording its best result since 2010, the year it entered the rankings, when 75 business schools were included in the classification.
"We are delighted about this new recognition included in such eminent league tables as those published every year by the Financial Times. This endorsement came at the end of 2022, a year full of changes for our School, including a new name and brand, and the inauguration of our new Navigli Campus in the heart of Milan", said Vittorio Chiesa and Federico Frattini, President and Dean of POLIMI Graduate School of Management, respectively. "To cap this, our Master in Business Administration (MBA) – which was completely overhauled last year – and our Executive Education programmes have also improved their standings in the FT Rankings. Our success in Executive Education is the incentive to continue working closely at the side of companies, to respond to their needs in education and training with first-class programmes that are in line with the skills that today's and tomorrow's leaders must have in this period of transition and transformation.
A closer look at the rankings shows the position of individual programmes offered at the School. Our MBA (Master in Business Administration) is in 25th place, up by 9 places on 2021, and EMBA (Executive Master in Business Administration) reconfirms its 54th place. Taking the individual criteria that affect the School's general position in the rankings, a point worth mentioning is the improvement in Salary Increase, which is the amount paid to managers three years after they complete their course and how this compares to their earnings beforehand. On average, the salary of POLIMI Graduate School of Management alumni rises by 59% post Executive MBA and by 94% post MBA.
Executive Education has also improved its position against last year.
In the Financial Times Ranking Top 10, limited to the business schools in the POLIMI GSoM "model", in other words, those that are part of a technical university, Politecnico di Milano's School of Business is placed ahead of Aalto University (Finland), TUM School of Management (Germany) and Institut Mines – Telecom Business School (France).
POLIMI Graduate School of Management has an educational portfolio of excellence, with about 40 Masters, including 7 MBAs and Executive MBAs, more than 200 open executive programmes and a series of training programmes customised for companies. Every year, the School works with 100+ companies, preparing 180+ customised educational programmes and delivering 4,000+ hours of teaching for 30,000+ company employees.
---
Tags:
Share
---