25 October 2021
Share
---
career career leader
Job search tools & channels
Looking for a job is simple, but not easy. In order to make your job search as smooth and effective as possible, you need to understand which pieces of the puzzle you need to make the entire process work. What follows is a description and tips around the most important job search tools – prepared by Career Angels who will also share advice on how to approach the four job search channels.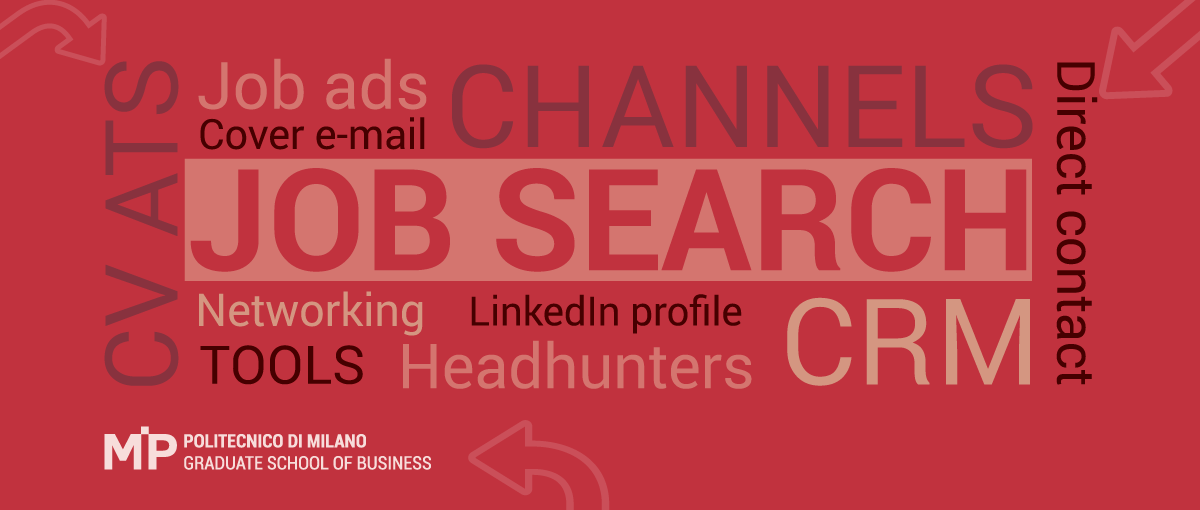 JOB SEARCH TOOLS
CV
The most crucial job search tool is your CV as it is your business card. It is the first impression you will make on a recruiter or your potential boss, that is why its quality – in terms of both content and graphics – is so important. The entire document should be prepared with the reader in mind – in other words: include only relevant information. Consequently, if you pursue different career opportunities, you might end up having two or three CV versions. Important: start your CV with a well-written profile summary and provide tangible successes and projects under your Professional Experience section. Last, but not least: proofread the file! Double-check everything: formatting, grammar, spelling etc.
CV ATS
If you apply to a job through a website, chances are that you are uploading your CV to a so-called ATS – Applicant Tracking System. That's a software that allows managing candidates and most of them have a module that filters and matches CVs against job descriptions. As you can imagine, not all programs are created equal with big differences in functionality and "CV reading capability". For you, as a candidate, it means that you have to adjust the formatting to be ATS-compliant  → don't include: tables, graphics, text boxes or columns! And before uploading your CV, use e.g. JobScan.co to double-check if you have all necessary keywords for the role you are applying to.
LinkedIn profile
LinkedIn is an effective tool when it comes to your job search, i.a. because it has a very comprehensive job board – but not only. With a great profile, you can attract recruiters or make applying more effective. Here's what you need to know: LinkedIn uses 2 algorithms that are interesting from a job seeker's point of view: 1) it positions candidates who apply to job ads; you have to analyze the job ads with regard to skills (given by the so-called job poster as well as those which are available for premium users) and 2) shows recruiters which members are active candidates (available for all users at "My dashboard" and in "Settings") – it is important to properly complete this part. Remember: don't copy / paste your CV onto the platform. Describe only your last 7-10 years or 3 workplaces briefly, and do not include data that isn't public for confidentiality reasons.
Cover e-mail
While sending your CV to decision makers or recruiters, you will stumble across some obstacles. Firstly: you want them to open your e-mail. Secondly: once they have read it, you want them to open your CV instead of hitting the "delete" button. Thirdly: you want them to read the whole document after they have read your profile summary. Fourthly: you want to be invited to an interview. The third and the fourth obstacle can be overcome by an exceptionally good CV. The first and the second – by a well-written motivation letter… that was some time ago… nowadays the "cover e-mail" has replaced the motivation letter. It needs to be written for the eyes of the reader. It must be specific and interesting enough for the receiver to want to open your attached CV.
Job search tracking (CRM)
It is recommended to keep track of your job search process in an organized manner, ideally divided into the channels with relevant links and the entire contact history. The best format? A simple spreadsheet! It is like a CRM for your job search that will help you monitor when and where to follow-up and calculate your job search KPIs like response or interview rate. That way you will always know if you are on the right track!
JOB SEARCH CHANNELS
Now that we have defined the most important tools, we will move on to the channels. There are four job hunting channels for which we have calculated their efficiency by collecting client data about accepted job offers in the last 3 years: direct approach (43.3%), networking (27.33%), job ads (15.67%) and headhunters (13.67%). In the following paragraphs, we will show you how those numbers have changed due to COVID-19. In other words, the statistics for the last three years differ from the numbers for 2020.
Direct contact
Despite common belief, networking is not the most effective job search channel, but it is "direct contact". The way it works: depending on your seniority and difficulty of your job search goal, make a list of min. 60-120 companies. Identify and email your potential boss directly. Why does this method work so well? Because demonstrating proactivity is valued by potential employers. And – you are going straight to the source – the so-called hidden job market. Thanks to this approach, a company might open a role that wasn't planned, they might offer you a project or include you in their talent pool. Pro tip: don't take shortcuts via LinkedIn – make the effort of finding the right email address. It will pay off in a much higher response rate!
Networking
One way to generate job offers is to skillfully take advantage of your network. How do you elegantly communicate that you are considering a career move? Who do you tell? Who not? How do you tell them? What information or favors should you ask for? Which not? In person? By email? Over the phone? It is recommended you audit your current network and prepare strategies for different segments in order to prepare a proper networking plan. The efficiency rate in 2020 for the networking channel was 23%. Pro tip: start strategically networking 6-12 months before actively starting your job search.
Job ads
What is the first thing people usually do when it comes to looking for a job? Search for opportunities on job portals. This can be an effective channel, IF you understand how ATS work. According to the statistics from TopResume, 75% of CVs are never seen by "human" recruiters. In other words: abide by strict formatting rules to make the CV ATS-compliant and always, always, always adapt the CV to the exact key words of the job description. A great tool: JobScan.co! Read more about it in the Step-by-step guide on how to hack ATS . Done correctly, it can generate an efficiency of 26%!
Headhunters
Identify and contact 30-50 headhunters per country that you are actively interested in. Note: countries with a population of >30 million are city-driven, which means that you will have to do additional research on the cities that you are actively interested in working and living. This channel had an efficiency of 19% in 2020. Some might wonder: why contact so many? Because headhunters work on behalf of the employer, not the job seeker! You will have to reach out to a certain amount of recruitment agencies or Executive Search firms to cover 80-90% of active recruitment processes in your country of interest.
By now, you have probably noticed that you should treat the job hunting process like a project: establish a time line and milestones, track your progress and calculate your KPIs. With all that information, we hope your entire job search process will go much more smoothly for you.
If you are an active student or alumni of MIP Business School who feels stuck or lost or frustrated in their job search, you can book a free 30-min consultation with Career Angels to help you identify improvement areas or share feedback on your CV.
Send an email to: Bichl.Sandra@CareerAngels.eu 
Subject: Career Consultation / MIP
---
Tags:
Share
---