7 June 2021
Share
---
international relations
MIP launches a new project for the National Somali University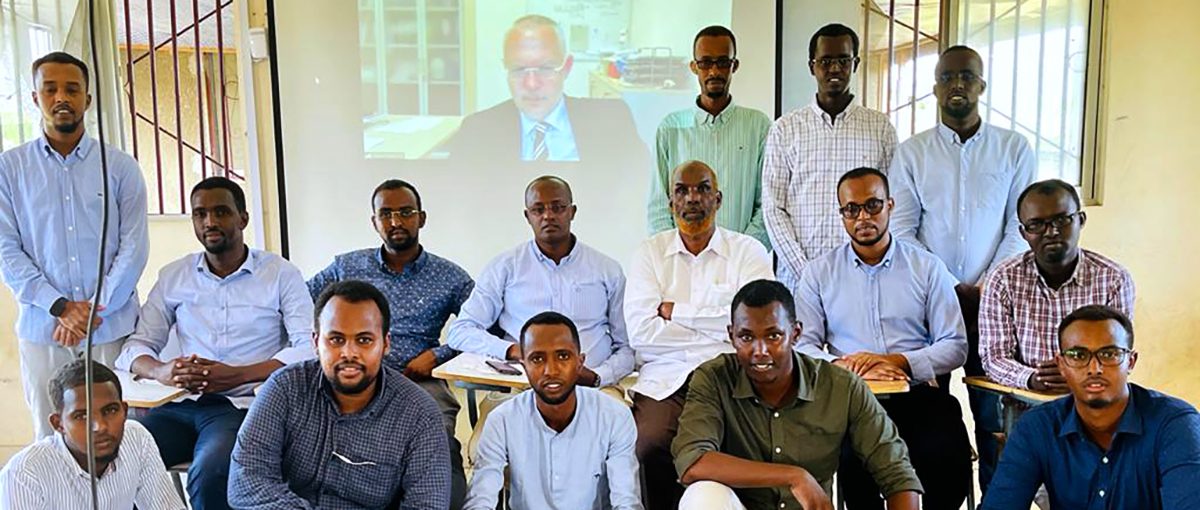 Rooted in Milan, present everywhere. This is MIP Politecnico di Milano, a Business School that aims at being globally recognized as the most innovative and committed to building a responsible society.
Consistently with its purpose, MIP Politecnico di Milano has launched initiatives to shape a better future for all in emerging countries, starting from Africa with the MIP4Africa project.
"We are a B Corp and creating a positive impact on society at large is one of our main goals" – explains Tommaso Agasisti, Associate Dean for Internationalization and Quality at MIP Politecnico di Milano  ̶  "We also strongly believe in the role of education in preparing the business leaders of tomorrow for the challenges of our times. Those commitments resulted in the decision to support developing countries, creating education programs tailored to their needs."
Within the framework of the Politecnico's activities in Africa, which have led to a wider strategy being developed for that continent in the last few years, MIP Politecnico di Milano has already made its contribution in the past, with specific projects like "Emerging African Innovation Leaders – G7 exchange & empowerment program for enabling innovation within the next production revolution", also designed by Politecnico di Milano.
Just a few weeks ago, MIP Politecnico di Milano launched a new project – pro bono – which involves about thirty of the National Somali University's employees.
"Since 2018," – explains Niccolò Aste, Rector's Delegate for International Relationship AFRICA at Politecnico di Milano  – "PoliMI has been supporting the Italian Development Cooperation Agency in the reconstruction of the Somali National University. This is a very important and complex operation, which will allow the creation of the necessary infrastructure for teaching and research, but also the training of new professionals. The link between the two universities deepens the historical link between our two countries and opens up future opportunities for collaboration and knowledge sharing".
In particular, this course, held in digital learning, focuses on Project Management, and consists of videoclips on the fundamentals, online sessions on specific topics and a Q&A session.
Prof. Eng. Ahmed Omar Alasso (Ph.D.), Dean, Faculty of Engineering (SNU) adds: "As the Dean of the Faculty of Engineering at the Somali National University (SNU), we highly appreciate the efforts made by the Politecnico di Milano professors, especially Prof. Mauro Mancini, who, (currently through the videoconferencing method), is teaching project management techniques to SNU engineering staff. I would like to highlight that such programs play a crucial part in upgrading our lecturers, instructors and professors, as well in our nation's development. We hope that in the future, Politecnico di Milano & Somali National University will work together on many other programs to enhance our capacity building".
This is just the first step: we hope that our School will manage to do much more to shape a better future for all.
---
Tags:
Share
---