14 July 2021
Share
---
#MIPCampus Campus Navigli
MIP Politecnico di Milano in the city's Navigli district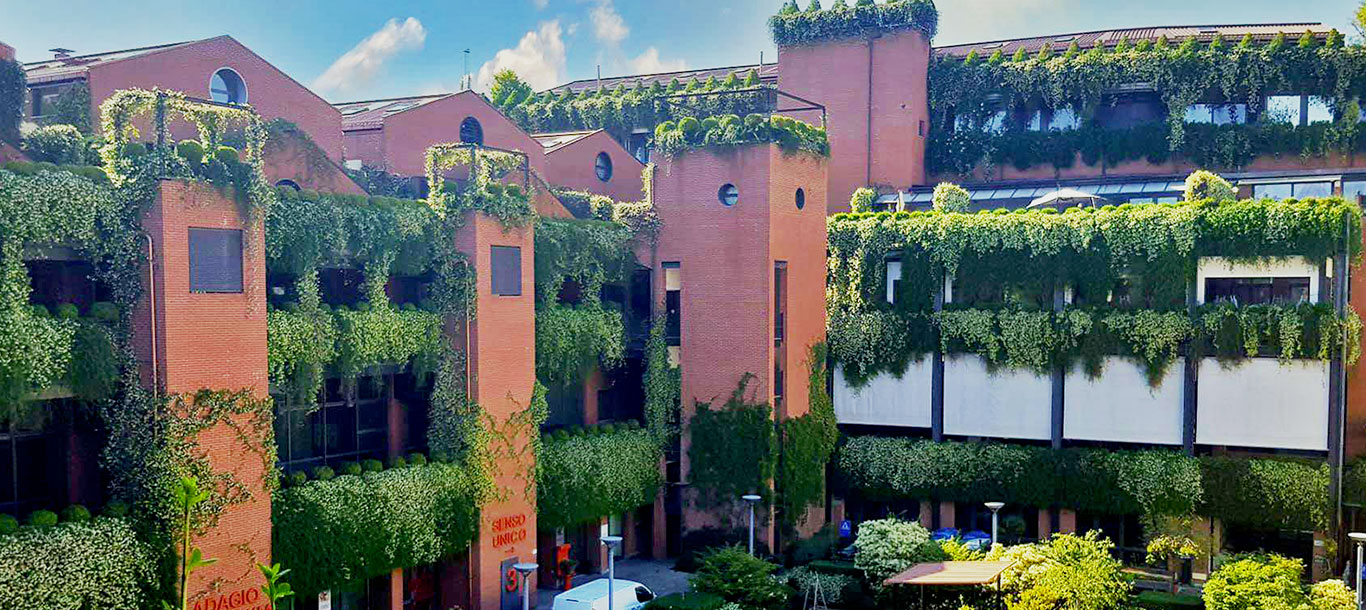 Milan-based university has concluded the purchase of new premises for its Graduate School of Business. The 2,000 sq.m facility will welcome students from all over the world.
Inauguration expected in the first part of 2022.
This 10-million-euro operation has involved MPS Leasing & Factoring (financing), Carnelutti Law Firm (legal and fiscal matters), GVA Redilco (locating the property) and Il Prisma (planning and execution)
MIP Politecnico di Milano, the Milan-based Graduate School of Business, has expanded and found a new berth in the Navigli district, a 2,000 sq.m site in the heart of the city. The new campus, to be inaugurated in the early part of 2022, will occupy an area between Ripa di Porta Ticinese and Naviglio Grande.
The investment in new premises was triggered by the School's need to cater for growing numbers of students, managers and professionals who see MIP as a leading light for advanced training courses, underpinned by a portfolio of excellence containing 40+ Master's programmes, including 7 MBAs and Executive MBAs, plus 200 open programmes for executives and many training courses made to measure for companies. Every year, 2,000+ students from 70 nationalities study at the School's main campus in the Bovisa district, a site inserted within an urban landscape in deep transformation.
The Navigli campus will provide much needed space for 300 students to study, work and interact, as well as room for the School's faculty and staff. The architecture of the new three-storey campus will be both innovative and versatile, and the interior spaces have been designed as places that encourage people to meet and exchange ideas, and to bring a sense of collectiveness and propose solutions that change with changing needs.
"This operation dovetails perfectly into our nation-wide campus project, which has already produced local hubs through partnerships with the Consorzio Universus at Politecnico di Bari, La Salle International Campus – Istituti Filippin in Pieve del Grappa (TV) and Rome's John Cabot University", stated Vittorio Chiesa, President of MIP Politecnico di Milano. "MIP works hard every day to train students, managers and professionals, helping to make a positive impact on society through innovation and partnerships with companies, institutions and the world of universities and business schools".
Life in the new campus will be grafted on a zone known for its unique atmosphere, Ripa di Porta Ticinese, where the spirit of old Milan meets a vibrant array of cultural events and green urban spaces. These distinctive aspects are reproduced perfectly in the new building's architecture, which evokes the informal atmosphere of the Navigli, with its nod to industrial and underground culture. The campus will be sweepingly digital, in line with the Business School's intense interest in technological innovation. Lecture rooms are designed in a perspective of flexibility, space, technology and functionality, and will offer students a truly unique learning experience, geared towards abolishing distance and encouraging "connections" between students.
"This is a historic and decisive step for MIP. With our expansion to the Navigli, our students will soon be able to experience teaching of excellence while being fully immersed in life at the heart of the city, steps away from the design district and others of Milan's symbolic places", said Federico Frattini, Dean of MIP Politecnico di Milano. "SoM's nerve centre will still be its traditional site at Bovisa. The Porta Ticinese hub will be that extra something to strengthen our offer and address the needs of an international and multicultural public".
MIP secured the property with an investment of about 10 million euros through a joint effort involving MPS Leasing & Factoring for the financing, Carnelutti Law Firm for the legal and fiscal matters and GVA Redilco, who acted as advisors to identify the spaces and manage the process through its various phases. Il Prisma carried out the technical due diligence, and is in charge of the planning and building work to renovate the building, due to start in September 2021.
"This was a wonderful opportunity for MPS Leasing & Factoring to offer its support to the Business School at Politecnico di Milano, an academic institute of excellence in Italy, recognised and accredited internationally, and so be part of their work to train students and managers in topics of innovation, entrepreneurship and technology management", concluded Giovanni Maione, Head of Leasing at MPS L&F. "Our Bank has always been interested in topics of technological innovation and progress, and this financing will lead to the creation of an impressive and highly digital hub, which will be used by future generations and create added value for our collective society".
"We have been working with MIP – Politecnico di Milano for years on a range of projects, and are very proud to have been of service in this major operation. The Business School will be able to expand its horizons, welcoming more talented students from every corner of the world", said Leonardo Spina, partner in Carnelutti Law Firm, which coordinated the team working on this project.
Giuseppe Carone, partner in Il Prisma added, "Designing MIP's new premises for us meant translating the School's DNA into a place of coalescence and a community epicentre. We started by asking ourselves: 'How can a business school sustain growth that is both professional and also personal and based on the relationships that someone creates?' Our answer was a hub, a thinking, beating laboratory bursting with ideas and inspiration, full of real projects and true relationships. A place where people put themselves into play to reinvent the future – a better future for us all".
---
Tags:
Share
---