13 April 2021
Share
---
circular economy H2020 Industry 4.0
New life for electronic waste thanks to the circular economy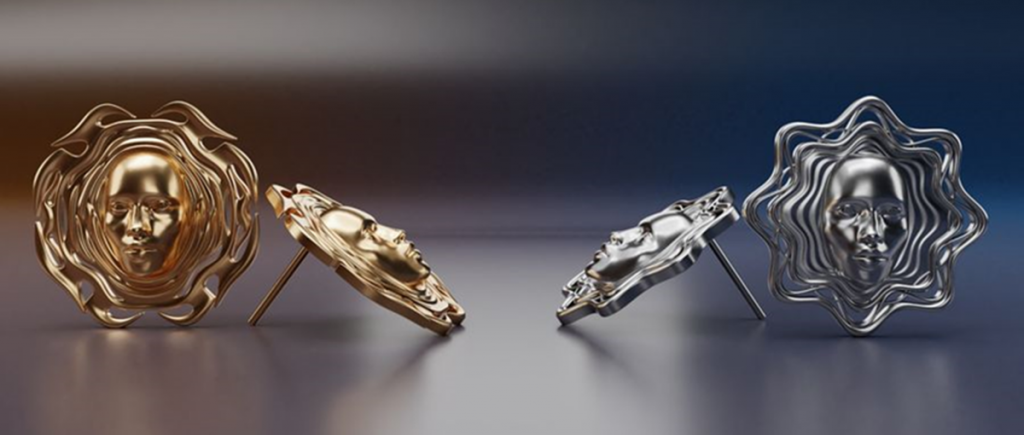 This virtuous example of circular economy is the result of the Horizon2020 FENIX project in which the Politecnico di Milano is a partner.
Like a phoenix rising out of its own ashes, the FENIX project has achieved its aim of giving new life to electronic waste, turning it into raw materials for eco-compatible products such as new metal filament for 3D printing, eco-friendly metal powders for additive manufacturing and sustainable 3D-printed jewellery.
The Horizon 2020 FENIX Project, in which the Politecnico di Milano is a partner, has drawn to a close after 40 months of work and achievement of its objective to develop new business models and industrial strategies with a view to a circular economy.
The Industry 4.0 Laboratory of the Department of Management, Economics and Industrial Engineering at the Politecnico di Milano has in fact implemented an automated station for the disassembly of mobile phone circuit boards by collaborative-robots (cobots), one of the most advanced automation solutions in robotics technology, as they guarantee operational flexibility while permitting interaction with their surroundings and with the operators who share their tasks.
Thanks to a semiautomatic process, the cobot manages to unsolder the electronic components of the circuit board while preserving their chemical characteristics: it uses a jet of hot air to melt the solder holding together the components so that these can then be detached and processed separately from the board.
Thanks to the circular supply chain set up by the consortium participating in the project, the circuit boards disassembled by the Politecnico di Milano are processed by the University of Aquila, which recovers pure materials (such as copper, tin, gold, silver and platinum) from the boards and their electronic components. Copper and tin are then transformed into metal powders (by MBN Nanomaterialia SpA in Treviso) and filaments suitable for 3D printing (jointly by MBN Nanomaterialia SpA and I3DU and 3DHUB in Athens, Greece), both then tested at the Fundació CIM in Barcelona, Spain. Whereas the precious metals are used by I3DU and 3DHUB in Athens, Greece to create eco-compatible jewellery. Produced and sold through the consortium, these jewels can also be personalised with a 3D scanner service and given the shape of objects or people's faces.
The hope is that when the project ends, the business models conceived and tested by FENIX will be replicable by other external parties, with a view to promoting the setting up of new circular supply chains.
Also worthy of note is that two of the results developed by the Politecnico di Milano team involved in the FENIX project have been cited by the EU Innovation radar and that an article written by the team received recognition from the publishers Taylor & Francis and appears on the website of the International Journal of Production Research as top cited article. Click here to read the article.
Source: https://www.polimi.it/pressroom/comunicatistampa/
For more info about the project: http://www.fenix-project.eu/
Link to the Youtube video: https://www.youtube.com/channel/UCEg3DZSWyo62lSaMg7xxZrg
---
Tags:
Share
---