28 January 2021
Share
---
CSR Sustainability
Sustainability and companies: towards a hybrid model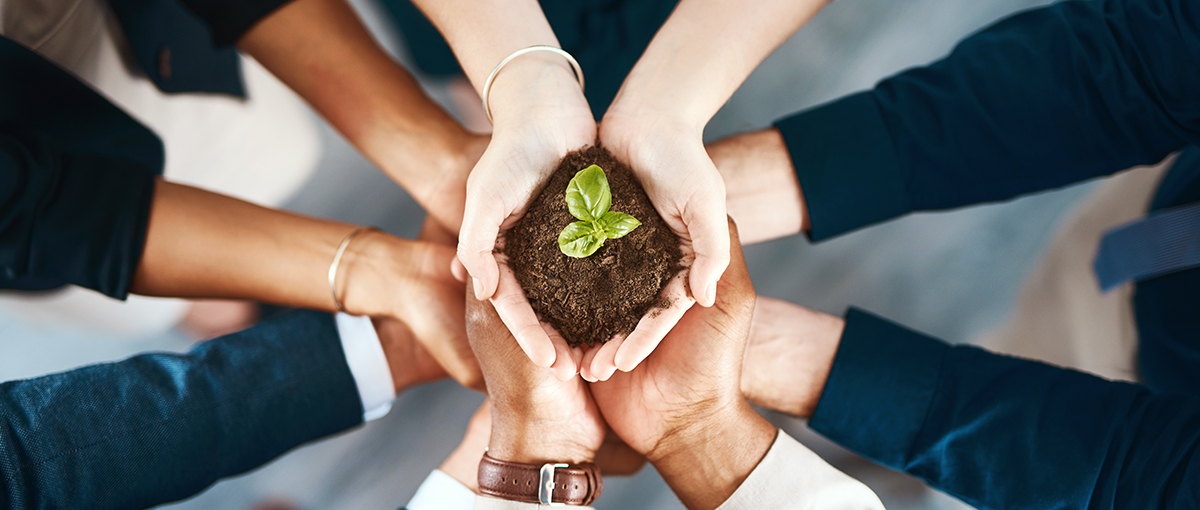 In recent years, the issue of sustainability, also thanks to the agendas of economic and financial institutions at European level, has increasingly been brought to the centre of the debate.
This is why we asked Raffaella Cagliano, Professor of People Management and Organisation at the School of Management of the Politecnico and Director of the Master in Sustainability Management and Corporate Social Responsibility at MIP, how sustainable behaviour by managers and businesses can have an impact on society.
Let's start from the basics: when we talk about sustainability in business, what exactly do we mean?
Today, companies should no longer be focussing exclusively on achieving profit  ̶  and therefore solely on shareholder satisfaction  ̶  but must act for the benefit of a wider set of stakeholders, who also have different objectives, such as the sustainable development of our society, both from an environmental and social point of view.
It is, however, difficult for companies to achieve these goals by themselves. In order to make a significant contribution, it is important that several players work together: businesses, the non-profit world, public administrations and civil society. The issue of partnerships is essential in this area: only by joining forces can we make a significant impact.
But what is driving companies to take this path right now?
It has been a long-term process, although we are now seeing an increasing awareness of these issues, especially on the part of the younger generation, who are more attentive and who are no longer willing to work for realities that are not perceived as sustainable. It is therefore important for companies that want to continue to attract talent and sell to these segments of the population to move in a new, more sustainable direction.
Not to be underestimated is the growing emphasis on these issues at the level of European public institutions, through a series of policies that encourage sustainable development. I am thinking of the Green New Deal, to name just one.
Finally, there is also the feeling that this pandemic has somehow revitalised consciences, raising people's awareness of broader issues than was the case in the past. But this is only a further push to an already well-established phenomenon.
So something has already changed.…
Yes, indeed it has. It is precisely this growing focus on social and environmental challenges that is bringing companies closer to some of the logic of the non-profit world.
We are facing a sort of hybridisation: while on the one hand, "traditional" companies are becoming increasingly aware of their impact on society, non-profit concerns are using business models typical of the world of enterprise to make themselves economically sustainable and reinvest profits in the goals – social or environmental – for which they were created.
It is precisely this convergence between the two sectors that leads us to explain why MIP does not include specific programmes dedicated to the non-profit world in its educational portfolio.
Rather, the school decided to address the issue of sustainability by thinking about the business function concerned. While it is indeed true that all managers should have expertise on the subject, given the central role of sustainability in creating value, there are also some areas that deserve a more specific approach.
So, while we have created the International Master in Sustainability Management and Corporate Social Responsibility for those who need to set a company's strategy with a view to sustainability, for those who want to apply it to the productive core business of industrial companies, there is the Master in Sustainable Industrial Management.
Then there are the International Master in Circular Economy & Green Management, which focuses on environmental objectives, and the International Master in Social Innovation & Entrepreneurship, which discusses how companies and start-ups can address and overcome major social challenges.
Finally, specific attention is paid to the financial world, with the International Master in Sustainable Finance. In fact, dealing with sustainability in this particular area involves two different tiers. On the one hand, more and more financial institutions are including sustainability in their parameters for evaluating and choosing investments; on the other, companies must both manage their financial assets by including a logic of sustainability, and know how to interface correctly with the financing bodies, which are changing perspective.
Such a wide range of courses shows a definite interest in the topic. After all, MIP is the only Business School in Europe to have received B Corp certification, which attests to its commitment to combining profit, the search for well-being for society and attention to the environment…
I don't believe that we can teach sustainability if we are not putting it into practice ourselves. MIP is a company, which first has to apply those principles that it then teaches in the classroom.
For example, we have always demonstrated a strong interest in the social aspects of sustainability, such as inclusion, equal opportunities, and access to training. Just look at the Gianluca Spina Association, which, with its scholarships, guarantees access to the Masters to deserving young people who might otherwise have difficulty in obtaining such a place.
In recent years, however, we have also committed ourselves to embracing other aspects of sustainability, such as reducing food waste, the use of paper and plastic and the proper disposal of waste.
For these efforts, we have also been awarded B Corp certification. Being the only Business School in Europe to have received this certification must not be an end in itself, but a starting point on a path of continuous growth. Precisely for this reason, the School is developing a strategic plan aimed at improving those aspects of sustainability that still need a further push.
The idea is to become one of the world's leading business schools in transmitting this message  ̶  as well as obviously wanting to build a better future for everyone.
---
Tags:
Share
---