14 July 2021
Share
---
#MIPexperience International Part Time MBA
Sustainability: are we as employees doing it right?
| Author: Luca Bianchi, International Part Time MBA student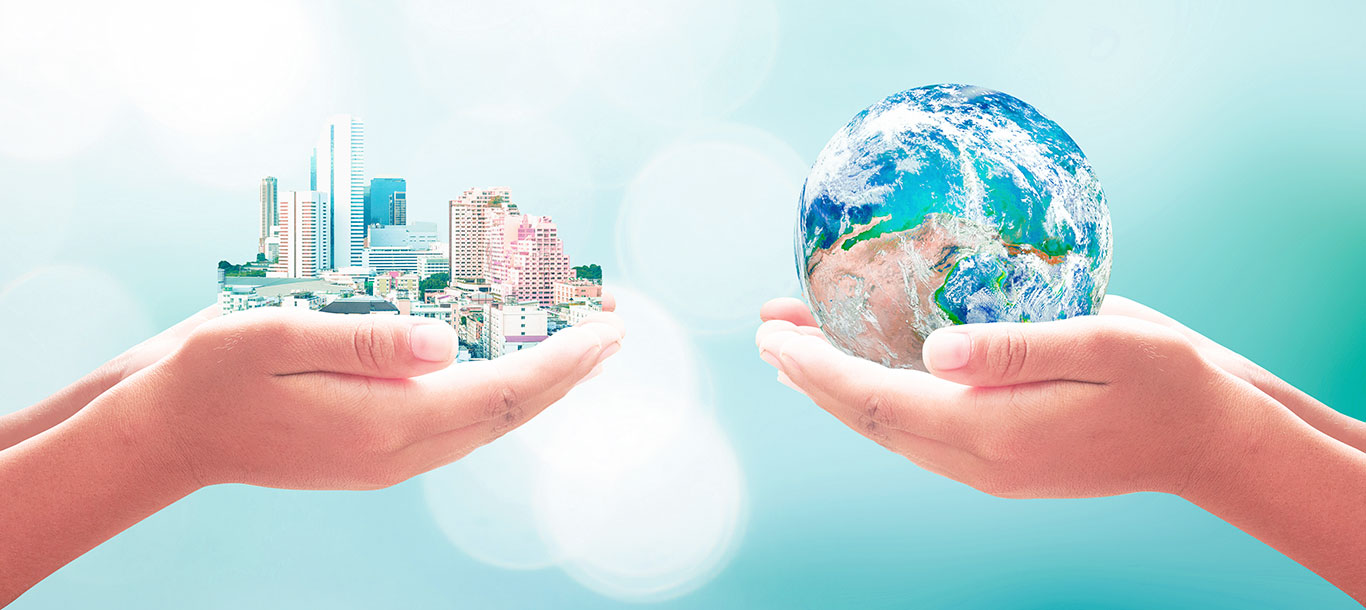 In 2019, 181 CEOs of the largest American companies signed a document in which the primacy of shareholders was questioned, and the fact was highlighted that in order to create value, it is necessary to focus on three pillars: the ecological impact of the business, the respect for customers and the safety and happiness of the workers. Similarly, in the same year, another 32 international companies signed the first "Fashion Pact" by sharing a series of objectives around three key themes: stopping global warming, restoring biodiversity and protecting the oceans.
It is clear that corporates all around the world are going from a "profit first" objective to a "sustainability first" vision. And this is of course an answer to the huge awareness and attention of the customers in relation to ethics and shared value creation. Especially after the pandemic we have been facing, it is estimated that 9 out of 10 citizens, globally, wish to live in a more sustainable and equitable world.
But the choice to operate differently, respecting the pillars mentioned above, is not free of charge. It means that we need to act responsibly internally but that it is also necessary to control the whole value chain, paying more for different materials, only having relationships with suppliers that give employees good working conditions and who, in turn, control their own value chain and their own suppliers. At the same time, companies should also control the downstream use of their products (or services), instructing customers in the correct use and recycling of the goods.
How should we cope with this complexity? Surely now more than ever companies need to hire (and let themselves be led by) purpose-oriented people. I see it as a two-way circle: top-down and bottom-up.
CEOs (pushed by entrepreneurs and/or shareholders) need to update their policies, adjust the ways of incentivising people, take care of their supplier's behaviour and, at the same time, the employees have to respect the new policies, give their contribution to something bigger than solely profit and, in turn, hire people with a vison that includes paying attention to social responsibility.
There is also the other way, when the organization is slower and less disposed to social change: we, as employees, could make our contribution by highlighting different ways of doing business, proposing new materials or changing tender characteristics for new suppliers, suggesting external pro-bono activities, evaluating both the short-term and long-term impact of the marketed products. In my opinion this is the tougher route to follow, a sort of "call to arms", especially if we are in an "ancient" environment where profit is the only keyword that rules. But this is the way that leaves a really valuable and remarkable impact; starting from the base always makes the final result more considerable and significant.
If it is true that companies do not hire only for skills but also for attitude (or they ought to), I think that now more than ever it is important, during internal meetings, head-to-head discussions, or external interviews, that we, as people − rather than as employees − should demonstrate our life purpose and any contribution to all kinds of social activities. This is tricky, because it is easy to fall into the "moral hazard" trap, feeling "forced" to do something only because of the final incentive; it should come naturally from within us. Furthermore, showing interest in the societal, cultural or environmental field with personal insights or practical activities is an important differentiating feature that might improve our chances of being hired by the company we really want to work for.
As citizens, we have also another "duty": to give our time and energy to companies, schools and institutions that show (or at least, are starting to show) a sustainability vocation. In 2006, three friends created an organization dedicated to making it easier for mission-driven companies to protect and improve their positive impact over time. We see the results of their efforts every time we come across the term B-Corporation, in other words, companies that have received a certification administered by the non-profit B Lab, based in part on a company's verified performance in a benefit impact assessment. I am glad that MIP, the school I have decided to attend, is one of the over 3,500 Certified B Corporations all over the world. It means they are using business as a force primarily for good. For example, one of the activities MIP is going to implement this year is to help four non-profit organizations to efficiently improve their processes and, consequently, the impact in the real world.
As an analogy, I think that corporate social responsibility is becoming the "website" of some years ago: in the past, it was something special that only a few companies could afford; after some years, it became something important to have, also for enterprises of other sizes to be able to sell globally; then became a must-have, and now it is simply taken for granted: soon, companies will not have a business unless they pay real attention to sustainable themes. We need to demonstrate our vocation to these topics, first as human beings and then as excellent employees to hire.
About the author
Luca Bianchi
National Account Manager for a multinational logistics company and part of the young group of the Freight Leader Council, I would define myself as curious, ambitious and continuously disposed to improve. A strong supporter of cross-functional experiences, job rotation, teamwork and lifelong learning, my objective is to be constantly able to see challenges from different perspectives and to be adaptable in this ever-changing environment..
---
Tags:
Share
---