22 July 2019
Share
---
business school geo politics
The impact of Geopolitics on business and Business Schools
Source: http://ow.ly/KVl930pbbJ5 | Author: Giuliano Noci, Professor of Strategy and Marketing at Politecnico di Milano School of Management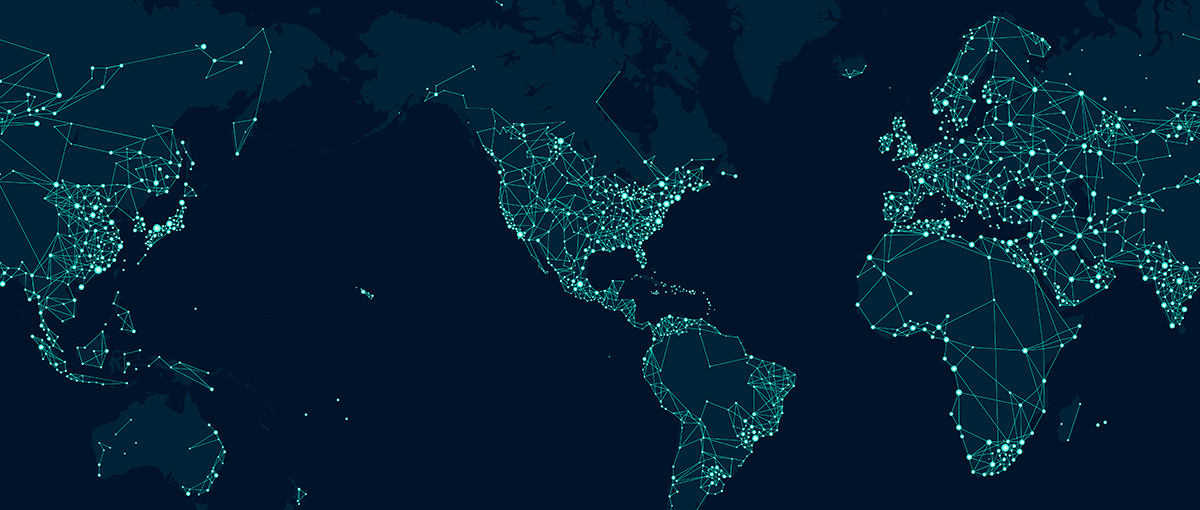 Global political and cultural goalposts are moving, and Business Schools must move with them
The world is entering an era of change to the global order. Populations are growing, technology is allowing civilians to become increasingly connected and, despite much political unrest and division, governments are now being asked to unite to face threats such as climate change.
An understanding of geopolitics has always been important for business; perhaps because, at the most basic level, international law allows governments to stop foreign firms from operating in their countries. Areas of geopolitical interest for companies range from differences in international trade and legal requirements to the threat of war or terrorism, or specific events. The latter includes the growing momentum of the so-called 16+1 initiative: China's mechanism for engaging with countries in Central and Eastern Europe.
The most recent gathering of 16 states which endorse China's ambitious 'Belt and Road' investment project took place in the Croatian city of Dubrovnik, and has unsettled European Union (EU) leaders, who are watching the growth of China's political and economic influence in the region closely.
Chinese-led infrastructure projects, including a high-speed railway from Budapest in Hungary to Belgrade in Serbia, promise European countries that are most in need of support a financial boost. However, China would also benefit significantly from the overall plan of linking up this railway line with its port in Piraeus, Greece, the entry point for Chinese goods to Central and Eastern Europe. State-owned Chinese banks will provide the finance for these projects and Chinese companies will supply the technology and construction.
Yet, although many European businesses have developed plans to deal with the moderate change factor of Brexit, barely any are focusing on (arguably) more dramatic geopolitical events and associations, such as this alliance. A preoccupation with creating plans for all Brexit outcomes – including the improbable – has dominated many businesses, fuelled by the European media. Despite the UK failing to leave the EU in March 2019, eyes are still firmly fixed on micro-changes in the debate, meaning that other important events and geopolitical shifts are largely passing unnoticed.
One such issue is that the population of Africa is expected to more than double, to 2.4 billion before 2050. Despite such a huge projected growth figure, companies are still not devoting enough – or, in some cases, any – attention to this demographic, which is likely to become highly relevant to them. China, however, has recently pledged $60bn of investment in major capital projects which aim to develop the local African economy.
In many respects, global political and cultural goalposts are moving and managers are having to deal with totally new perspectives and situations when they work internationally. C-suites are increasingly investing in diversity management and the most advanced businesses are taking further measures to ensure they are aware of the geopolitical stance of countries in which they work, trade or are interested. But are they doing enough?
How businesses can cope
Geopolitical changes in areas of operation can be significant for companies, and I've observed many that react to change in precisely the wrong way. One problem is the duality of the relationship between a large number of organisations' headquarters (HQ) and their individual branches. Although it is absolutely necessary to be close to customers in order to understand their needs, build authentic relationships and have a tangible point of contact, I would argue that these offshoots often operate with far less autonomy than they deserve. Deciding and controlling everything at HQ is not always the best option when dealing with cultural, organisational and strategic hurdles.
For these reasons, many businesses would find their operations much improved if they modified their basic organisational structure. Scrapping the one-way mechanism of knowledge sharing and implementing a bilateral dialogue for information exchange can greatly influence and improve strategic decisions. Jointly deciding what action a company should take in the face of a geopolitical incident is far more likely to provide a successful outcome. It's important, in these cases, not only to use the experience and wisdom of the C-suite but also the regional branch's specific understanding of the local market. The best method for ensuring this – and one that increasing numbers of international businesses are adopting – is implementing local research and development units. This helps companies grow country-specific innovations and produce relevant services for a customer base they have invested in understanding.
Impact on Business Schools
By its very nature, geopolitics is a multifaceted issue which can impact a number of key areas for Business Schools. For example, last year's annual Application Trends Survey from the Graduate Management Admission Council (GMAC) revealed that although applications to Business School programmes in Asia Pacific, Europe and Canada increased between 2017 and 2018, programmes in the US reported a drop in volume. In total, the US experienced almost a 7% decline, including a 1.8% drop in domestic application volume and a 10.5% fall in international volume across all programme types.
According to Sangeet Chowfla, GMAC President and CEO, this lag in US Business School demand can be explained by several factors, including a low unemployment rate meaning that young professionals may have an increased opportunity cost of leaving their jobs in pursuit of an advanced degree. This is combined with a disruptive political environment in the US, headed by controversial President Donald Trump, and the emergence over the past decade of tremendous educational and professional opportunities abroad. A combination of social and political factors have had a clear bearing on some Schools which dropped from previously record-high application numbers. How do Business Schools combat these types of disadvantages strategically? I would argue that there are two key areas for Schools to focus on.
1. Increasing strategic partnerships
It has long been acknowledged that diversity in business education cohorts is crucial to students' exposure to different cultures, mindsets and ways of working. As the world becomes increasingly connected and multinationals seek to reach new markets, one of the key soft skills they require from new hires is emotional intelligence and the ability to create relationships with peers living thousands of miles away. Increasingly, Schools are hiring more international faculty to aid this – but it's simply not enough.
Progressive Business Schools must look to create more partnerships with overseas universities and businesses in order to offer students a better understanding of markets and societies across the world, including Africa, Russia and China. One such partnership is embodied in a design innovation hub, launched between MIP Politecnico di Milano and Beijing based Tsinghua University, in Milan, Italy. It is set to become the biggest Chinese innovation centre in the world. The hub is Tsinghua's first – and only – educational and research base in Europe, and aims to become a platform for Chinese companies to receive innovation-related services such as training in AI and robotics technologies, rapid scaling up of SMEs, and instruction in areas including entrepreneurship.
The platform will be open for participation from academic circles, governments and industries of both China and Italy, as well as promoting communication and collaboration between the two countries in education, scientific research and cultural industries. Its aim is to combine the Italian methods of innovation and development with the Chinese methodology of production at scale, combining the best of eastern and western expertise.
2. Co-designing international courses
Another way to provide students with insight into the geopolitics of markets that may be of interest to them in their future careers is to design specific international programmes. For this reason, Politecnico di Milano's Graduate School of Business recently partnered with the University of Wollongong in Dubai (UOWD) to develop new post-graduate programmes in luxury brand management in the Middle East. This area represents a big opportunity for luxury firms and these courses will take a closer look at the management of premium brands as well as emerging luxury markets in Dubai and other shopping destinations such as Milan, Paris and Geneva. The aim is to give professionals in this arena experience and knowledge of working in a country with different sets of laws, politics and business etiquette.
This partnership brings two different areas of expertise to students interested in this growing – and unusual – market. On the one hand, the University of Wollongong was the first international university to establish a presence in Dubai and offers unparalleled expertise in tertiary education in the Gulf Region. Combined with MIP's prowess in design and luxury management, the partnership's programmes will recognise the commercial and cultural significance of the Middle East's luxury market, and are likely to be significant for executives across all luxury categories including fashion, jewellery, automotive, travel, food and wine.
International immersion is crucial for students looking to understand the cultures and ways of working of their future target markets, while also making them attractive to businesses working in the region. Many organisations are moving away from past failures caused by their misunderstanding of foreign social and political tropes; for example, Starbucks' failure in Israel, due to its lack of understanding of the country's already-booming café culture.
As the world becomes ever more connected and managers are exposed to even more groups of politically and geographically diverse people, the need for an awareness of issues and the skills required to adapt to changing circumstances will only increase.
For businesses, hiring international people, increasing the autonomy of individual branches and researching the geopolitics of new and existing areas will become increasingly prominent. For Business Schools, imparting an awareness of huge geopolitical issues, such as the trade and technology war between the US and China will help ensure that managers of the future can make critical business decisions that are sufficiently informed. This will be crucial to their success in the years to come.
Originally published on
---
Tags:
Share
---