17 November 2021
Share
---
#MIPexperience International Part Time MBA
The leaders of tomorrow: which mindsets MUST they have?
| Author: Marco Di Salvio, International Part-Time MBA Alumnus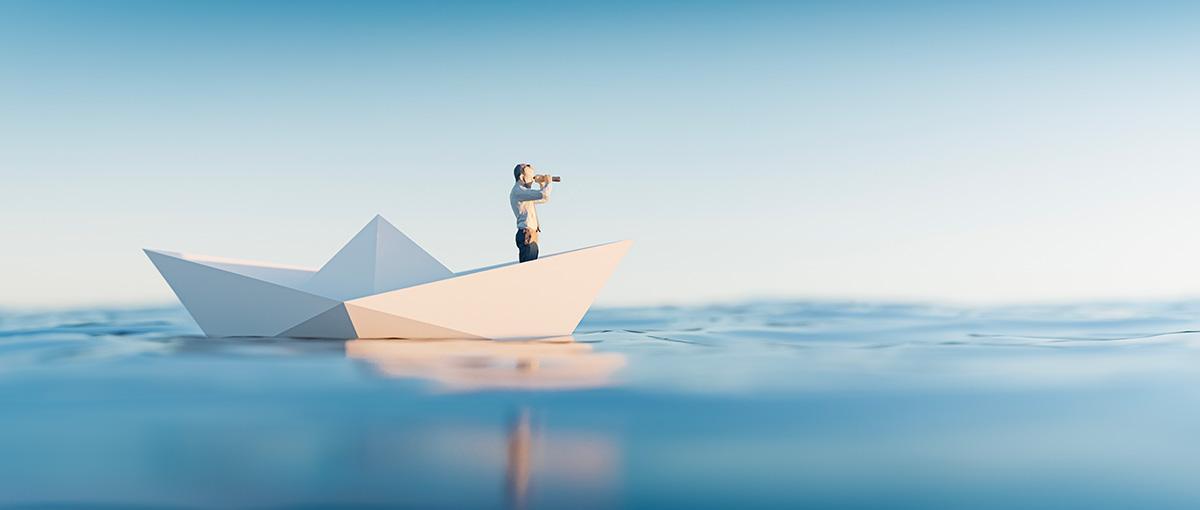 During my MBA experience at MIP, one of my focuses has been to improve my leadership skills.
Some of the courses I attended have provided me with excellent foundations, which have allowed me to further explore some topics that I consider crucial in my professional growth.
With this goal in mind, some time ago I happened to read an article by the famous management and leadership expert, Jacob Morgan. The main question he aimed to answer was, "What should we be teaching leaders now to prepare for the future?"
In order to do this, he interviewed more than 140 top CEOs from around the world and tried to summarize their answers into four main mindsets which leaders of the future should have: Global Citizen, Explorer, Servant and Chef.
The last two fascinated me the most, so I tried to look into them more deeply with Daniel Trabucchi, assistant professor at MIP Politecnico di Milano and expert in Leadership & Innovation.
"The concept of leadership" – says Professor Trabucchi – " is going through one of the most delicate moments in its history. The drastic changes undergone by business and the world in general in recent years have meant that the new emerging theories are breaking away from the classic ones. Finding a trade-off between the two factions will therefore not be easy.
Among the mindsets that Morgan mentions, there is the 'Servant', the dimension that comes from the Agile world and from Scrum, which introduced the concept of Servant leader associated with the Scrum master. Nowadays, leaders must know how to put themselves at the service of their team and their organization to help them give their best, to put everyone in a position to get the most out of the available resources. A fictional example, but very appropriate to explain this type of approach, is a scene from the Netflix series, "New Amsterdam". It is based on the story of Dr. Max Goodwin becoming the medical director of America's oldest public hospital. In his introductory speech, everyone expects to hear about the direction he will be giving to the hospital, the decisions he will make and implement shortly thereafter. Instead, he shocks everyone with a simple sentence: 'How can I help?' Here, these 4 words are the fifth essence of servant leadership."
Another mindset proposed by Morgan is that of "Chef", which sees the leader as an expert in balancing different ingredients, including technology and humanity.
"Here, we are once again approaching the more classic themes of leadership", continued Professor Trabucchi. "This mindset, however, adds something compared to the standard theories: chef as the one who knows how to dose those elements, not just use them, knowing when to stop with one and exaggerate with the other. This metaphor still reminds me of the agile world, from which I borrow the concept that most makes me think of chefs: cognitive flexibility. It is nothing more than the ability to combine ideas, intuitions, visions and knowledge that come from different "worlds", making them grow on each other. A bit like the chef does in fusion cuisine, taking the flavors of different culinary cultures and combining them into something new and even better.
Approaching new technologies with this mindset, with the desire to take what they offer and reinterpret them in a new way, is what today's leaders need."
About the author
Marco Di Salvio

Alumnus of the International Part Time MBA at MIP Politecnico di Milano.
Industrial Engineer currently working @ Gucci as WW Supply & Demand Planner, based in Florence.
Tech passionate, Cinema-lover, Sports addicted.
Solving the world's problems one spreadsheet at a time.
---
Tags:
Share
---