15 December 2021
Share
---
design innovation transformation
The manager of the future? They're a designer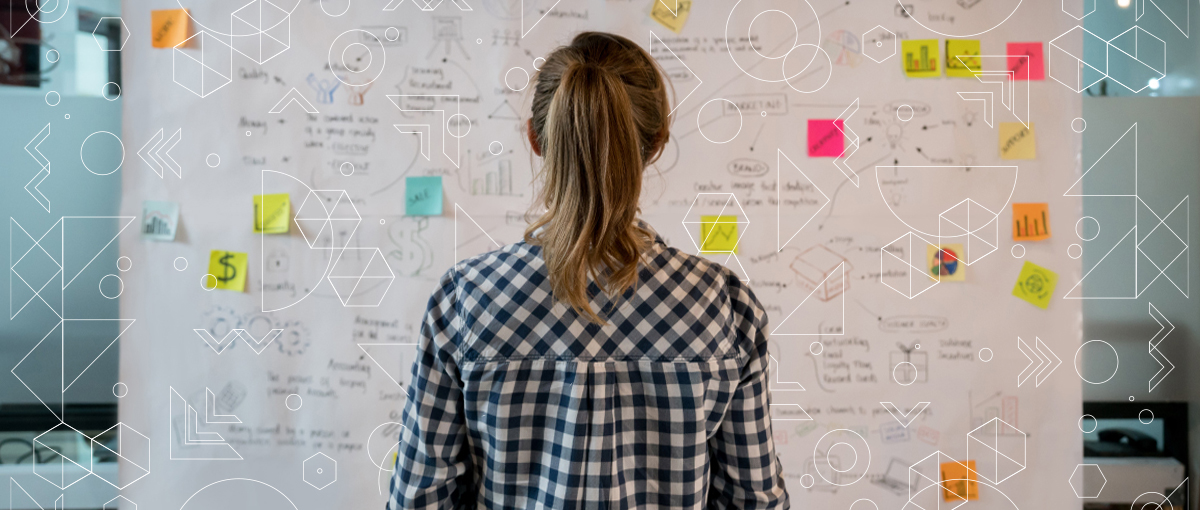 Designers who become managers, managers who learn the tools of design. The "contamination" between these professionals is one of the answers to growing complexity. And it is at the centre of the Master in Strategic Design for Innovation and Transformation, as Claudio Dell'Era and Cabirio Cautela explain
Until a few years ago we were (or we thought we were) able to understand the world by relying on an analytical approach, that is based on well-defined methodologies, logic and categories. Today this is no longer the case. Growing complexity requires a change of pace, with the involvement of new abilities like intuitiveness and creativity. «It is the reason today's managers can benefit from the adoption of skills offered by design», explains Professor Claudio Dell'Era, who together with Professor Cabirio Cautela is co-director of the Master in Strategic design for Innovation and Transformation at MIP Politecnico di Milano. «Indeed, the challenges of the world of work require a strengthened managerial figure, more contemporary and increasingly in demand».
The evolution of designers
At the same time, during the last twenty years designers themselves have seen their role gradually evolve. «On one hand they have gone from being technical figures to increasingly become managers. Just think of automotive, for example, with Chris Bangle in BMW and Walter De Silva in Audi, and then in all those sectors in which the language of the product, its structure, its meaning have an important impact on positioning» explains Cautela. «On the other hand, designers have started to become increasingly present in the marketing departments of companies, becoming fundamental not so much in product design, as in new offer solutions, that is the integrated process between product, service, communication and distribution».
Humans at the centre
The reason a company regulated on the principles of design ends up having a competitive advantage is the centrality of the human element. «Design presupposes a bottom-up involvement of employees. Only in this way is it possible to give meaning to one's work, putting human values  before more functional and technical ones», explains Dell'Era. «This is an increasingly indispensable dynamic, a necessity more than a choice». The repercussions are also positive for users: «The new recipe for innovation must push us to create products, services and solutions that make peoples' life experiences more pleasing. They are the people that we must put at the centre of our reflections».
Good design sells better
A point of view that is also echoed in the considerations of Cautela: «Good design makes you sell more, but above all it makes you sell better.   Because it starts from a vision of people, and not a corporate one, because it puts at the centre change, emerging cultural models, relations. Business is a consequence, not the end». And the workers involved also benefit from this: «Employee engagement is greater if it is tied to a deep motivation, to a purpose. That is not the profit, or a higher salary. The design leader must convey precisely this concept: the aim is to change peoples' lives in a certain way. An approach that allows to retain human resources who truly believe in the corporate purpose, giving them an opportunity to enhance their creativity». 
The master's degree  
These are the issues and the challenges which the Master in Strategic Design for Innovation and Transformation tries to address, offering training to managers who want to acquire design tools and to designers that instead feel a need for stronger managerial training. «The question we started from is:  who is the design leader?», explains Cautela. «The answer is that it is not someone who only has an ability to proactively offer solutions, but who also instils new values in the organization. To define this role, we used four thematic blocks: the first involves design as a lens with which to approach innovation, to give value to the products also for the meaning they embody. The second theme is that of leadership and engagement, as we have said. The third is that of data supporting creativity: not big data, but "thick" data, qualitative (feelings, reactions) data that provides information on individuals dealings with objects. Lastly, the fourth block involves the issue of the integration of creativity in organizations. How can it be done? It is a question that is often faced in big corporations, because the integration of new creative processes is always complex. But, if done well, it can lead to big benefits».
---
Tags:
Share
---