9 October 2019
Share
---
#MIPexperience International Part Time MBA
Working at a public company before-during-after my MBA
| Author: Pedro López Estepa, International Part Time MBA student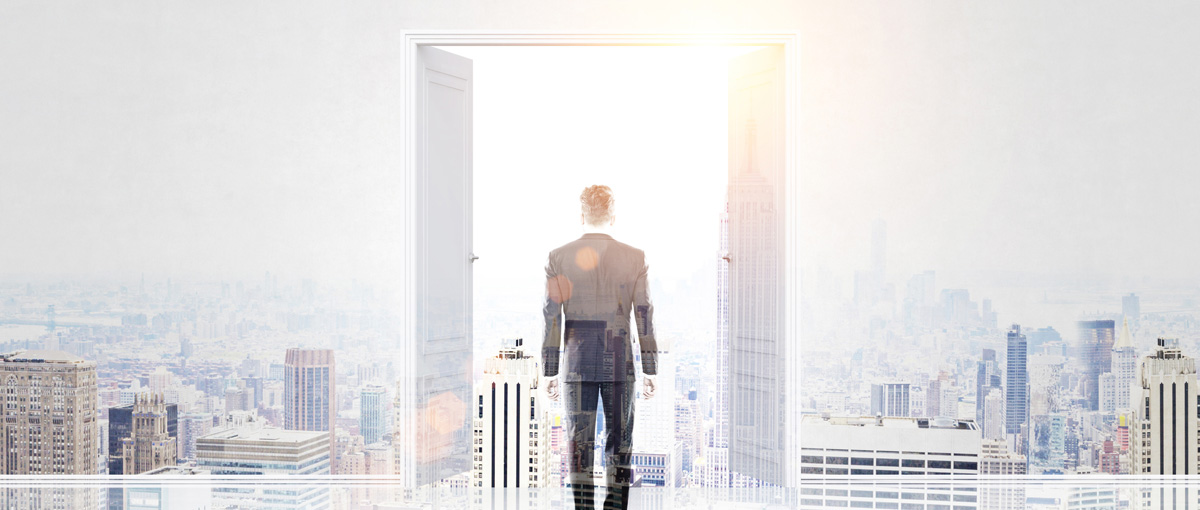 I work in Automotive Product Marketing at u-blox AG. u-blox is a Swiss company that creates wireless semiconductors for consumer, automotive and industrial markets. u-blox has grown organically over the last few years, also through several successful acquisitions. Some examples of these were connectblue in 2014 and Lesswire in 2015. u-blox was founded in 1997 in Switzerland, and since their IPO in 2007 the company has been listed on the Swiss Stock Exchange (SIX:UBXN). u-blox has several R&D and Sales offices in the USA, the Asia-Pacific region, Europe, the Middle East and Africa.
I could not imagine a better environment for proceeding with my MBA program than that of such a high-tech multinational company.
Let's start from the beginning. The MBA welcomes you with nothing other than an express course in Financial Accounting. In my case, it was my first contact with this field. After managing the initial shock, as it's not that easy to come back to the classroom after several years out, the first image in my mind was reviewing u-blox's own Financial Statements. After several days of working on this, I understood how lucky I was to be in such an enriching environment. Being able to discuss those reports with our financial experts brought a completely new dimension to this course — one where the MBA is opening up your interest to new fields and making you a far more involved member of your company.
The case of Financial Accounting was far from being an isolated one. Personal development and HR Management allowed me to review the current strategy of our company's organization so that I could understand the reasons for such organization, not only from a purely human management point of view but also from a financial one. The use of Cost Centers, Service Teams and Business Units made a lot of sense from then on.
Two of the courses that impacted the most on my view of the company day-to-day were those in Marketing and Finance. Starting with Finance, I was able to review different firms in my sector and understand their strategies. I reviewed the u-blox IPO, the reasons for it and its impact on the company and was able to understand the changes in the share price and the importance for the different entities connected to the company. As an engineer, I must admit that my views on marketing were really limited. I was sceptical about this course but the outcome was everything but trivial. I could now understand the reasoning behind our marketing campaigns, how we manage our KPIs and the different activities linked to public communication.
Last but not least, at the Innovation course I was able to study the reasons for the different acquisitions made over the years, the background on why we are currently proceeding with our joint venture activities and, overall, how such a high-tech leader firm is innovating to remain at the top of its industry.
My conclusion is the following: firms need to see the value of their employees proceeding with programs such as the International Part Time MBA. First, because their employees will increase their skills and capabilities but second, and even more important in my view because of their involvement and interest in the overall development of the company will be much greater. This will reinforce the links between the employer and the employee, leading to a stronger bond.
I hope you have enjoyed this article. In the next and last one, I will focus on how doing my MBA Project Work with professionals from completely different sectors enriched this experience in ways I could not have predicted!
About the author
Pedro López Estepa
I am Pedro López Estepa, an International Part-Time MBA student at MIP Politecnico di Milano. I received a Master in Telecommunication Engineering from Granada University in 2010, spending the last year, including the Master Thesis, at the Ecole Polytechnique Federale de Lausanne.My career has been focused on high-tech corporations, initially as part of their R&D departments and during the last few years, the focus has been on developing long-term strategic partnerships in different sectors, including IoT, Automotive, Robotics and Medical.

Being part of u-blox strategy team allows me to working with international cross-functional teams inside and outside the organization, key partners, investors and at the same time that contributing to worldwide projects as business opportunities arise.
---
Tags:
Share
---