11 September 2019
Share
---
fashion Sustainability
A New Awareness: an inclusive and proactive change agent for responsible fashion
10 Corso Como, Fashion Revolution Italy, Politecnico di Milano School of Management and WRAD Living come together to create a unique platform to promote awareness about sustainability in fashion.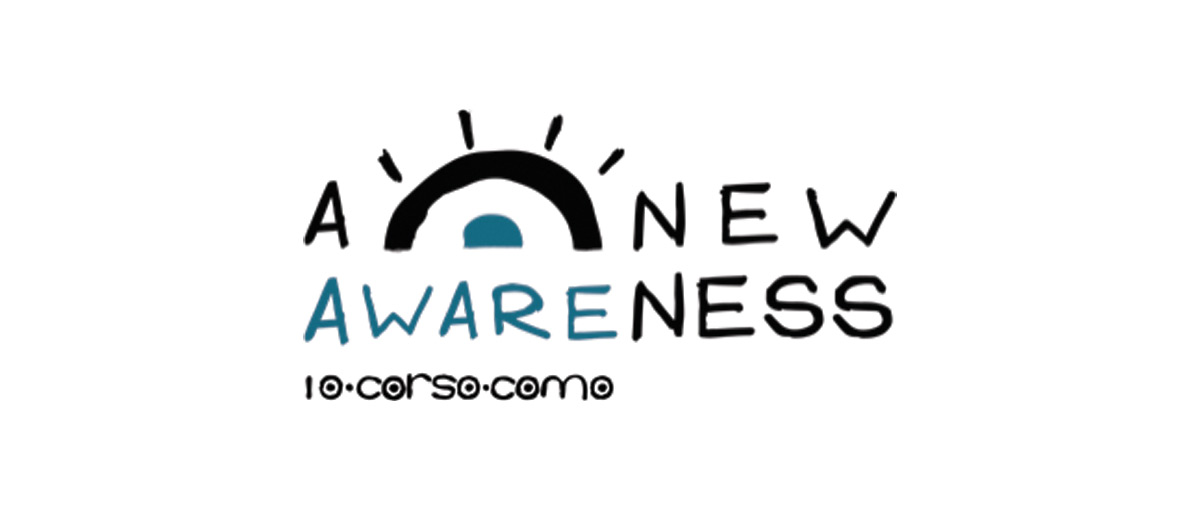 A New Awareness will challenge the status quo. Through a series of engagement events A New Awareness will illustrate how fashion can become more sustainable, not simply less unsustainable.
A New Awareness will engage non-profit leadership. Through a multi-actor collaboration involving academia, media, non-governmental organisation, industry and civil society,
A New Awareness will become a focal point to accelerate sustainable transformation in the fashion context.
Economic and socio-political events, including labour costs, supply network complexity, market instability, volatile commodity prices, geographical dispersion and economic crisis have resulted in fashion's significant environmental and social footprint. The fashion industry is now characterised by critical issues and challenging trade-offs. 93 billion cubic meters of water is annually used for textile production ; 20% of the global freshwater pollution comes from textile treatment and dyeing stages ; 100 billion garments are manufactured annually while 35% of the total material input ends up becoming waste throughout fashion supply chains , resulting in 92 million tons of waste that makes 4% of the global solid waste .
Sustainability in fashion matters. Given already the fashion industry's actions to accelerate its transition to sustainability, greater awareness is needed for truly transformative actions to ensure collaboration, innovation and coordination at the system level.
A New Awareness, through a novel multi-actor collaboration, creates a unique platform to reinforce how today's linear business models can truly change. With a multi-disciplinary approach, A New Awareness will showcase how radical innovation can inspire design, and will encourage opinion leaders as well as decision makers to discuss how fashion's sustainability transition can be enhanced.
The first edition of A New Awareness will be at 10 Corso Como – Tazzoli from 18- 20 September 2019. Exclusively featuring Fashion Revolution, Wrad Living, Bethany Williams, Helen Kirkum, Duran Lantink, Awareness Infinitum, Greenpeace Detox Campaign, Manteco, Marini Industrie and Com.i.stra that present cutting edge solutions for today's sustainable lifestyle.
A New Awareness wishes to thank 10 Corso Como, 24 Bottles, CNMI Fashion Trust, ES Progetti, Favini, From Studio, POLIMI Sustainable Luxury Academy, Stella Stone, Studio Punto Zero and Wrad Living.
Forming a New Awareness A New Awareness is conceived by Sara Maino Sozzani and jointly developed by fashion thinkers Marina Spadafora, Matteo Ward and Hakan Karaosman.
Sara Maino Sozzani, Deputy Editor in Chief Vogue Italia, Head of Vogue Talents and International Brand Ambassador Camera Nazionale della Moda Italiana, comments: "Today we all need to think in a more responsible way for a better future. Big changes do not happen in one day but we need to convert our way of consuming to make this happen. A New Awareness wants to bring consciousness to consumers."
Marina Spadafora, Country coordinator of Fashion Revolution Italia and the United Nations ambassador, states: "Humankind is finally awakening to the reality of climate emergency. This will be a central focus of the platform A New Awareness and it will, at the same time, address social justice and innovation towards a circular economy. A unique scenario will have designers, artists, activists, opinion leaders and policy makers meet to discuss how we can all join forces to create a viable transition towards a sustainable future."
Matteo Ward, founder and CEO of Wrad Living, explains: "In a post-truth society like ours, developing a new awareness is the first step we can take together to challenge a status quo which failed our Planet and catalyse the shift from linear individualism to circular collectivism. This is the essence of this project, dedicated to people who let their sense of purpose and creative thinking come together to pioneer a new approach to fashion, design, food, art and more."
Dr. Hakan Karaosman, Researcher at Politecnico di Milano School of Management and the United Nations expert, remarks: "Systemic transformations are required to change the way fashion business is coordinated. Practitioners, academics, consumers and policy makers need to act together. A New Awareness is a pivotal platform to inspire and acknowledge what must change. By facilitating collaboration and proactive communication, this is a great example to illustrate why multi-actor partnership is antecedent to fashion sustainability."
A New Awareness starting with a launch in September 2019 will structure a series of events going forward at 10 Corso Como – Tazzoli to unlock the next phase for sustainable fashion. Through transparency in communication and frank discussions on the circularity and responsibility in production, A New Awareness will become a catalyst for the acceleration of sustainability in the fashion context by fostering industrial collaborations, supporting talented creative across a spectrum of applications and bringing together major opinion leaders and decision makers.
---
Tags:
Share
---