17 March 2021
Share
---
Bovisa-Goccia campus distribuito
From North to South. MIP's distributed campus comes to life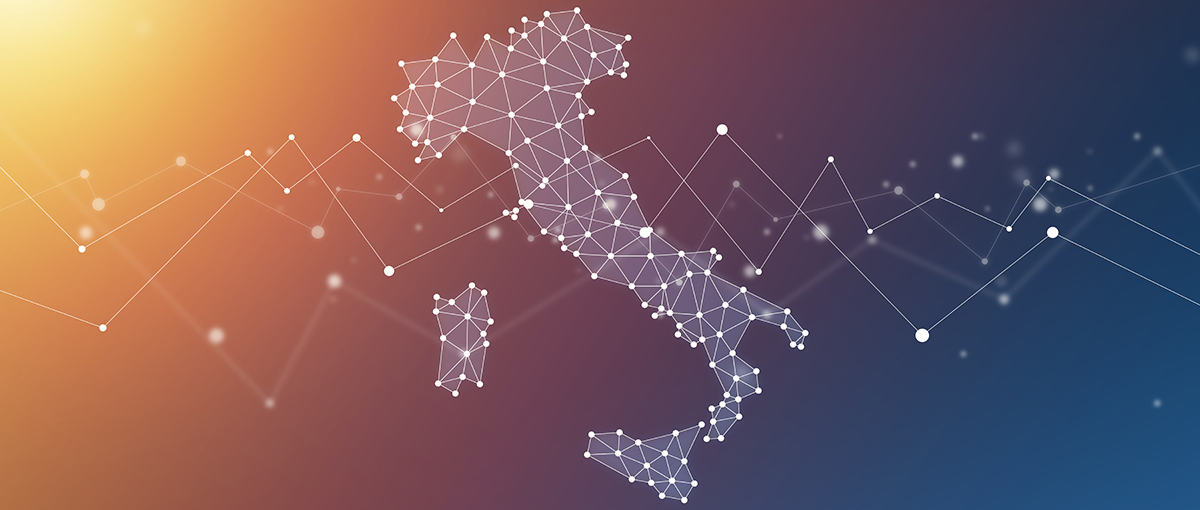 Starting from the Bovisa campus, the nerve centre of the School, MIP expands nationally, giving life to local hubs in the Veneto, Lazio and Puglia regions. The goal is to enhance our vocation for innovation and offer students and professionals places for training, study and meeting up. And in the autumn a new branch will open in Milan's Navigli district
Digital, distributed, innovative: these are the three adjectives that describe the year 2021 of MIP Politecnico di Milano. If on one hand, the business school will continue to focus on digital learning, a strength that is now recognised internationally and certified in different rankings, on the other hand it aims to strengthen its physical presence throughout Italy, from north to south: «In recent years we have realized that digital learning, even with all its advantages, has not eliminated the need for physical spaces, to the contrary», explains Dean Federico Frattini. «For this reason, starting from our nerve centre, represented by the Bovisa campus, we came up with the idea of creating spaces to allow our students to attend dedicated training events, to work in groups or to take part in a series of experiential activities that complete our educational offering. In recent months, a series of local hubs have come to life in the Veneto, Lazio and Puglia regions, in addition to a new Milanese space located in the Navigli district».
The concreteness of hubs, digital innovation
lt's the idea of a distributed campus that is taking shape: MIP as an innovative business school, based in Milan but also present in other places. «The Bovisa campus in Milan will remain the nerve centre of the business school. Indeed, the Bovisa-Goccia project, will further reinforce the vocation for innovation of the campus and allow our school to benefit from enormous synergies and exchange opportunities», says Frattini, «but within a few months we will be able to count on additional branches, real contact points spread throughout Italy». Each of the hubs will respond to the different needs that arise within their geographical location. «We're thinking of the needs of students, of course, but also those of companies, a very important stakeholder for MIP. Physical spaces make these experiences tangible. Furthermore, these hubs will be connected to each other digitally».
This strategy of strengthening our presence aims to reach an increasing number of students, professionals and companies, and has the goal of sharing with them the knowledge, skills and educational, relationship and cooperation models that already distinguish the Bovisa hub.
To each hub its identity
The goal is ambitious, to reach it we will focus on partnerships with local groups known for excellence.  In Puglia, for example, a new high-level training centre will be set up, in cooperation with UniVersus, the Politenico di Bari consortium: «Already between October and November, the first executive courses will be launched, using a mixed faculty, while starting in 2022 master's programmes for those in more junior positions will begin». In the Veneto region, instead, Istituti Filippin La Salle will be involved, while in Rome a collaboration will be activated with John Cabot University and a series of other partners. Each of these partnerships will be characterised by a specific identity, modelled on the needs of the territory and of local companies. «Being present in different places will allow us to focus on issues relevant to that area. This shows that our expansion doesn't add up to a watering down of our educational offering but, instead, a strong amplification of it», stresses Frattini.
MIP comes to the Navigli district
No less interesting is the genesis of the new project in Milan, that is born out of the desire to bring educational opportunities closer to the city centre. «In the five years following Expo», explains Frattini, «Milan has become one of the most popular destinations for international students. The inauguration of a space in Ripa di Porta Ticinese means being able to offer our students, especially those from other countries, the possibility to experience Milan in a way that is complementary to that done so far.  But the goal is also to make modular and flexible spaces available to companies, in line with their requests for classroom training». The inauguration is expected by the end of the year.
---
Tags:
Share
---