9 November 2020
Share
---
digital transformation Master
Digital transformation: now or never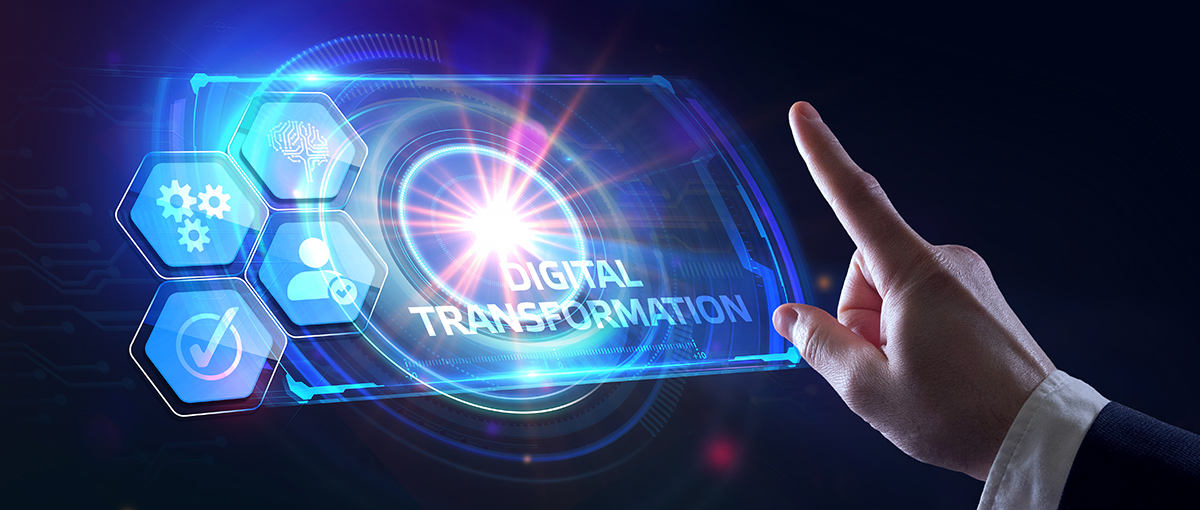 Professor Antonio Ghezzi presents the International Master in Digital Transformation: from the strategic to the organizational repercussions, moving from the need to develop an entrepreneurial mindset to managing a now inescapable change. For every company
Digital transformation yes. As long as you talk about it in the right way, deeply understanding its nature and repercussions for companies. «Today we're seeing an abuse of this term on the part of many groups, in order to position and reposition themselves», explains Antonio Ghezzi, Associate Professor and Director of the International Master in Digital Transformation at MIP Politecnico di Milano. «What we need to do, instead, is to establish the boundaries of this concept. Too much emphasis risks leading to an inflation, with a bubble like that seen with dotcoms in the early 2000s. Instead we must try to understand the nature of technological waves, what they can bring to business and how the role will change of managers, who can no longer ignore the transformations underway».
An opportunity even for the smallest
According to Ghezzi, implementing a digital transformation leads first of all to transformation processes that must be interpreted. «The first theme is of a strategic nature. Through the combination of different technologies, new markets can be created. In addition, the nature of competition changes, it evolves, abandons the shapes of the past. The second theme is of an entrepreneurial nature», continues Ghezzi. «This phenomenon leads to the emergence of new business opportunities, that you need to know how to seize. Creativity becomes fundamental, from this perspective. And it allows startups and all these born digital companies to compete with companies that are much more structured». The third and last theme is the organizational one: «It's difficult to implement a strategic plan, if the organization isn't aligned. And then you need to think of the impact of digital: what impact does it have on the macrostructure? And the microstructure? Are there the appropriate skills to bring forward the plan?».
The digital company must experiment
Obviously, the role of the manager becomes fundamental in the face of a change that is inescapable and so necessary. «It's important to recognize that, by now, the world is digital», explains Ghezzi. «Even those who have managed to position themselves in a confined space must know that, sooner or later, that niche will be eroded. To find new paths, companies must experiment, investing a little bit in different directions, learning to test the quality of their choices, to understand which are the best. In such a turbulent context, where discontinuities aren't only of a technological nature, classic planning becomes impossible. This has also been understood by the largest companies, which are now starting to imitate this approach that up until now has been typical of startups». To face these challenges, according to Ghezzi, the entrepreneurial mindset is ideal: «The search for business opportunities must be constant. The discontinuity in which we live forces us to do so. Unless companies want to be supplanted. Think about how much digital companies like Amazon, Airbnb, Uber have achieved in such little time».
From know-how to know-where
However, you need to know the technologies in play. Better yet, you need to know where to find them. «We're moving from the know-how model to the know-where model. It's unlikely that a single company possesses all the technologies that are now characterizing the digital transformation. If we put artificial intelligence at the top of the pyramid, descending we would see that this will require machine learning, big data and data collection that can happen at the consumer level, or through the Internet of Things. And all this data, then, has to be put into the cloud. So it becomes hard for a single company to manage this complexity, and for this reason it becomes important to know where to find these digital services».
MIP Politecnico di Milano has created the 'International Master in Digital Transformation in order to train professionals at ease in this environment. «First of all, we provide general management fundamentals to our students, along with notions of marketing and finance strategy. Then we examine the technologies closely, evaluating their managerial impact. The third part includes an analysis of lean start-up and design thinking approaches. Students will have the opportunity to put into practice what they studied. There's no better moment than now to enrol. Organizations that don't put into place this process risk ending up on the sidelines», concludes Ghezzi.
---
Tags:
Share
---