5 February 2021
Share
---
Food food policy
Fighting food waste: the success of the neighbourhood Hubs for recovery and support for the most vulnerable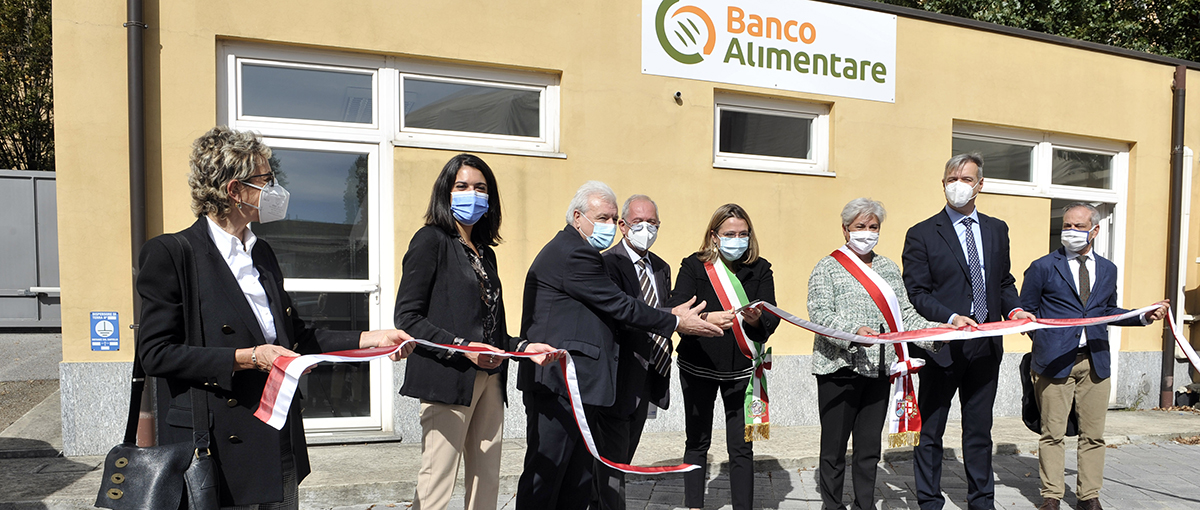 On the National Day for the Prevention of Food Waste on 5 February 2021, the data monitoring carried out by the School of Management of the Politecnico di Milano shows that, thanks to the Isola and Lambrate Hubs, more than 3,300 families have been reached with 152,000 meals
The surplus collection target for 2020 is 76 tonnes: 62 were gathered between January and February and between June and December in via Borsieri and 14 in the newly opened Hub in via Bassini.
The idea of the neighbourhood Hubs stems from the "ZeroSprechi" memorandum of understanding between the City of Milan, Assolombarda and the School of Management at the Politecnico di Milano, signed in 2016. One of the priorities of Milan's Food Policy is to reduce food waste and innovate ways of collecting food for the needy by designing and testing a model for collecting and redistributing surplus food based on local neighbourhood networks.
This project, as Giovanni Fosti explains, "is made possible by the presence of networks in the area such as the Qubi Programme – Fondazione Cariplo's formula against child poverty".
As Anna Scavuzzo, the deputy mayor of Milan in charge of Food Policy, affirms, "this action has allowed us to continue to work towards the goals of sustainability, but also of the right to healthy food". The commitment to fighting waste will lead to the opening of two more neighbourhood hubs in the Corvetto and Gallaratese areas next summer.
"Even in the face of the difficulties of the time" – according to Alessandro Perego, Director of the Department of Management Engineering at the Politecnico di Milano – "the results of the first Hub in Isola and the recent Hub in Lambrate have demonstrated the sustainability of a model that is based on structured operational processes and solid cross-sector collaboration. Hubs are also a central point in the social network of a neighbourhood. We will continue to work closely with contributing companies and all project partners to ensure the continuity and replicability of the system in other areas of the city."
As Alessandro Scarabelli, General Manager of Assolombarda, puts it, "the crisis caused by Covid has severely affected the finances of many families, unfortunately worsening the conditions of those who were already struggling to find essential supplies. For this reason, the opening of two new hubs is even more significant for the social resilience of the city. The important results achieved are a clear sign of how important it is to team up and strengthen our commitment to build a model of collecting the surplus and redistributing them in support of the most vulnerable people".
Project partners: City of Milan, Politecnico di Milano School of Management, Assolombarda, Fondazione Cariplo, Banco Alimentare.
---
Tags:
Share
---