13 February 2019
Share
---
#MIPexperience International Part Time MBA
First of all, together!
| Author: Pietro Cavallo, International Part Time MBA student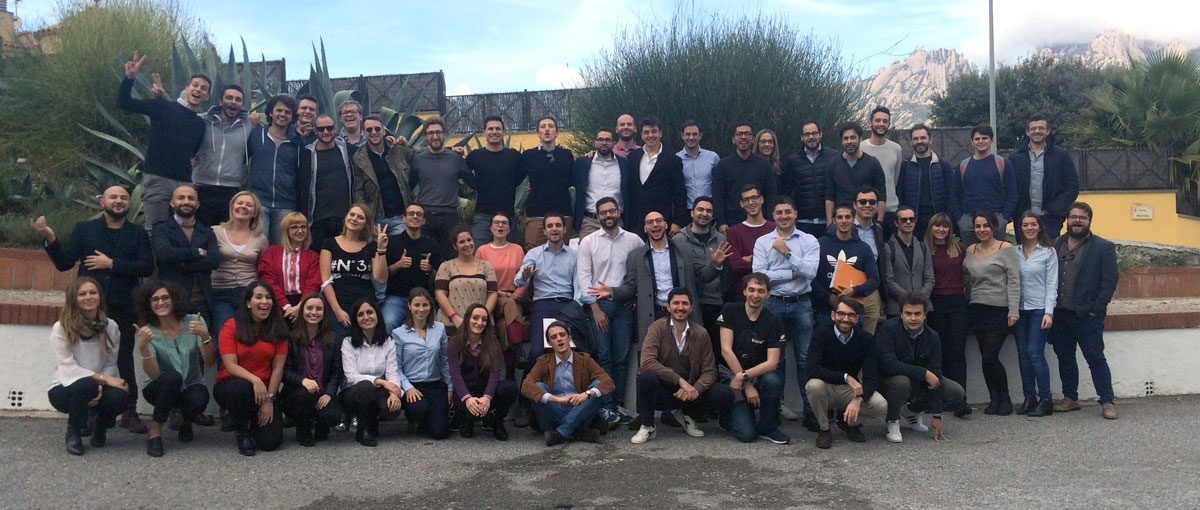 Becoming an MBA student is a wonderful adventure, but also a hard choice!
You can't predict how much your life is going to change, in terms of the resources you are going to invest and the time you are going to dedicate.
But if you are crazy enough to accept this challenge, then, once you kick off, you will discover an incredible and exciting world (assuming you are able to stick to every mandatory deadline…!)
Two months into the journey, thinking back to the first lesson makes me smile… it felt like my first day at elementary school. All around there were new faces, new professors, and of course, tons of information I had never heard before!
But at the same time, I cannot think about all these challenging moments without the face of someone close to me feeling the same way and motivating me with a smile or a joke.
Barcelona was exactly the consolidation of this first feeling: more than 60 people transforming  from unknown classmates into people sharing experiences, helping each other and slowly becoming friends.
I have so many concrete examples in mind, from the first moment we landed in Barcelona and none of us was able to recognize the face of another until the last day, when we were all enjoying free time together. And most of all, I bring back home the amazing experience that has been working with my team on our group assignment, so great experience!
Of course, the timetable was tight (otherwise it wouldn't be an MBA), with the week's schedule basically divided into two main parts: the first part on EADA's Collbatò campus, with courses on leadership and ice-breaking outdoor training; the second part of the week in Barcelona at the EADA building, with lessons on Company behaviours and Macroeconomics.
And of course, group assignments every evening till dinner time (well, honestly, sometimes also after dinner time…) but, on top of all that, a lot of fun!
This experience made me think that the choice to apply for this MBA was the right one! MIP is really an incredible life experience! I am now eager to start the next topic and share a new challenge with a new team!
I am sure the bond that we created in Barcelona has represented only the fuse to the great network we are building as MIP students and, one day, as MIP Alumni   ̶  60 people feeling the same emotions and facing the same challenges, starting from the same point with the opportunity of discovering the power of our team!
About the author
Pietro Cavallo

My name is Pietro and I grew up in Milan, where I am currently living. I work in Switzerland, in the Supply Chain division of a clothing multinational. I am the husband of an incredible wife and father of 1 crazy kid and ½…  I'll keep you posted when the second ½ arrives…
---
Tags:
Share
---