8 February 2019
Share
---
Executive MBA
Francesco De Lorenzis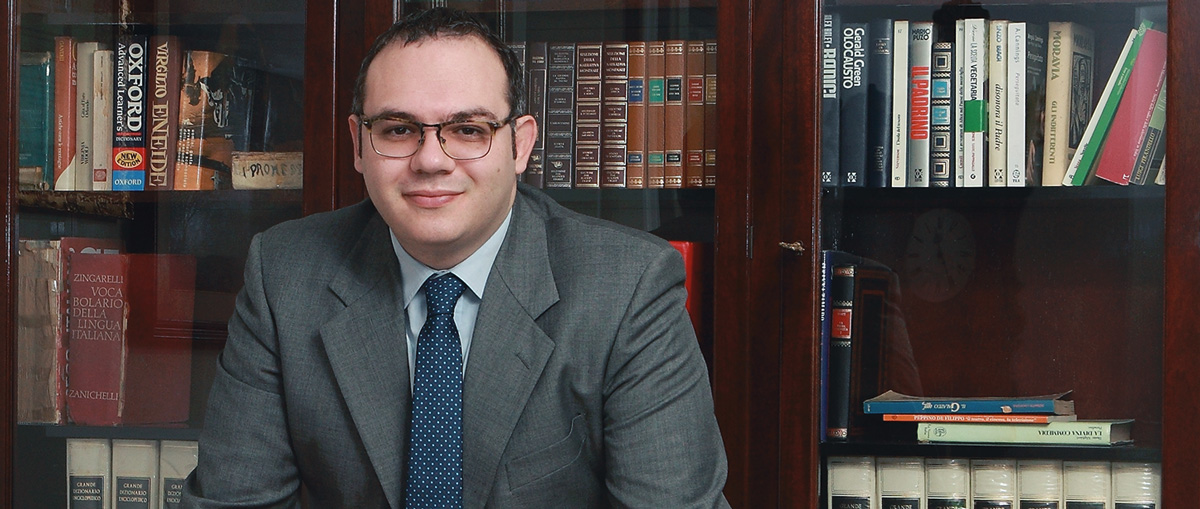 Francesco De Lorenzis, EMBA candidate, is now CEO at Financière Fideuram SA in Paris. We jumped on the opportunity to collect and share his success story!
Why did you decide to do an MBA?
More than 10 years after graduating in "Economics of Institutions and Financial Markets", I began to notice that the business world was undergoing a profound change. Here I felt the need to undertake an Executive MBA that would allow me a better understanding and a vision of the main challenges and decisions that a company has to face nowadays. Furthermore, the MBA could guarantee me, at the same time, a suitable language to interact with heterogeneous profiles.
How did your current position at Financière Fideuram come about?
My experience in Financière Fideuram has led me to develop a path of professional and human growth that has always been guided by the motto "you do your duty and then let others judge you".
Always following my life motto, over the years, I have been asked to hold the role of Financial Controller and then of the Company's Investment Manager.
During all these years, I have earned the trust and respect from my colleagues and Top Management and now I have been appointed to lead Financière Fideuram.
I thank Fideuram again for the opportunity and trust given to me: all my efforts will be aimed at satisfying the interests of the stakeholders.
What's the most important lesson that you learned during your experience at MIP?
There is not a specific lesson but the continuous learning of a cross language of innovation and transformation. The ability to face, analyse and solve complex problems in a short time, looking for non-traditional solutions and developing lateral thinking. The constant training of skills development techniques for multicultural management of teams and contexts in which the company operates.
How are you applying your MBA learnings in your current role?
First of all, I'm working on myself, to be perceived by my colleagues not as a Boss but as a Leader.
Therefore, my personal challenges are: to set a strategic direction that is clear to all members of the Company; to encourage innovative ideas; to agree with colleagues on times and methods of working; to support and develop the skills of colleagues; to build a cohesive team able to face conflicts without being overwhelmed by them; delegating as much as possible to create a climate of trust and to empower; praise employees for the quality of their work by releasing feedback and then providing real career opportunities.
What advice do you have for others MBA candidates looking forward to climbing the ladder?
My advice is that if  you're interested in an Executive MBA just to get a certificate to quote in your CV, you are wasting time and money.
The competition on the labor market is not only on the certificates but on the ability to manage ideas, innovate by talking as Leader with colleagues and top management.
---
Tags:
Share
---