5 February 2020
Share
---
FLEXA International Full Time MBA
FLEXA: how knowledge is amplified by AI – an MBA candidate's perspective
| Author: Marianna Trimarchi, International Full Time MBA candidate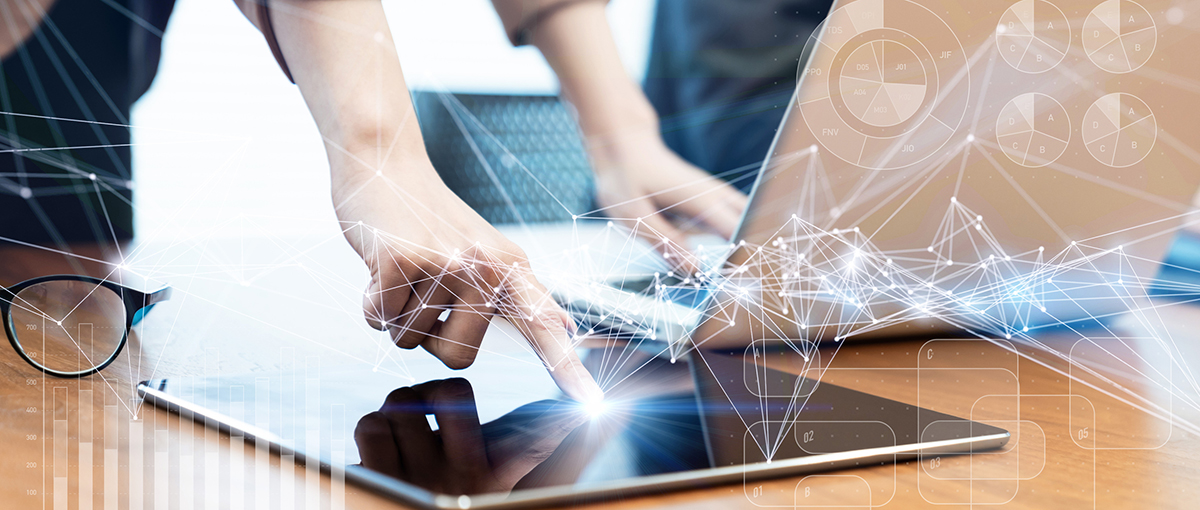 From Udemy to Coursera, from Google Garage to Linkedin Learning, the importance of online platforms offering courses and training to students and practitioners has turned into a relevant and profitable business in recent years. Building upon a capital theme, the need for lifelong and up-to-date learning, the flourishing of digital platforms all around the web has emphasized the need in both academia and the job market to master the most relevant trends in a field, to go in-depth, and to find individual paths of specialization. The common denominator is to develop competences taking into consideration the hectic pace of professional life, but at the same time allowing the effective achievement of growth in knowledge.
To respond to these requirements, platforms have proved to be reliable and efficient tools for meeting time and space needs, being based on accessible resources anytime, anywhere, and allowing learners to take courses at their own pace and to suit their schedule. In an MBA candidate's life, punctuated by busy weeks of classes, assignments, and the search for career opportunities, these conditions are even more important when it comes to navigating a complex and fast-changing world through focused learning objectives. For this reason, MIP Politecnico di Milano has implemented and offered to its students an innovative learning platform, FLEXA, able to tailor and personalize content, filling the gaps in knowledge.
The novelty about FLEXA is that having been developed in collaboration with Microsoft, it exploits AI to learn from its users, making it a real digital mentor. The journey on the platform begins with defining the desired career objective and job function and the way to get to it through a self-assessment of one's hard, soft and digital skills. Progressing from that information, an objective is set that can be entrepreneurial or managerial; FLEXA then proposes a selection of certified and high-quality content such as articles, videos and online resources coming from an archive of numerous sources like Stanford Business or Forbes, which serve to reach the goal in the long term and take into consideration the time the user has available. After six months, the test can be taken again to evaluate the improvements made and what has been achieved in terms of knowledge acquired. Then, a new and further professional aspiration can be set.
My daily routine with FLEXA starts in the morning, as I arrive at MIP School of Business. When I turn my computer on, I go to the platform to take a daily test, which, if I give the right answer, allows me to gain some points that can be turned into discounts for courses and purchases from the catalogue. If I forget to tune in, there is usually someone from amongst my companions who will be taking the test and will remind me to do so too. Then I read the proposed article of the day or use the search tab to look for more specific information, and, based on my rating, I tell the platform if the subjects are in line with my interests or not, so as to receive more tailored content as my use of the platform increases. On my learning pathway, I can also find webinars, so on those days when I don't have the time to read, I can still learn by watching some useful resources. What I really like about the content offered is that since it comes from other universities, you can feel the quality level of a real shared platform where knowledge is not monetized.
One of my classmates told me that one day, he went to a company presentation and met someone from the part-time MBA program. They started chatting and, instead of exchanging their Linkedin profiles, they chose to connect on FLEXA. In his opinion, this opportunity helped him to network in a different light, augmenting proximity and building upon common ground with respect to a more official platform where, after all, sometimes you come across people you don't really know.
I look forward to diving into the future advantages FLEXA will give me by putting me in touch with companies and a broader community of professionals, alumni and students. My profile will be shareable for recruitment opportunities with specific companies I would want to come into contact with. In order to engage effectively with them and enjoy a more direct possibility to network and monitor vacancies, I will be able to engage personally and to adjust my profile, choosing how best to show my suitability.
As I see it, this innovative way of combining e-learning and the search for a career with AI could really provide us with the right insights for finding the best fit in our present complex business environment.
About the author
Marianna Trimarchi
I am a candidate of the International Full Time MBA at MIP. I have a background in academia as a PhD in Communication and Strategic Analysis and a career as content producer in the Media Industry.I have worked for the Italian Television as author and assistant producer for cultural programs as well as for other media outlets as journalist. I am passionate about understanding complex phenomena particularly related to internationalization and global development from a multidisciplinary perspective.
---
Tags:
Share
---