11 December 2019
Share
---
#MIPexperience International Part Time MBA
Learn together, build together
| Author: Andrea De Donatis, International Part Time MBA student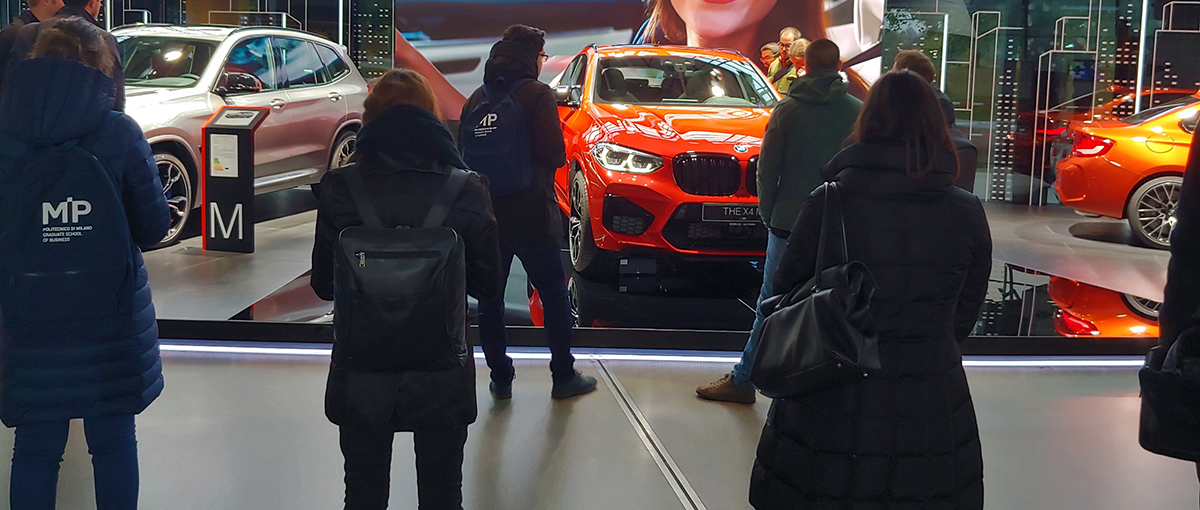 Two entire weeks abroad at leading European business schools are part of the International part-time MBA program defined by the MIP Politecnico di Milano School of Management, which has a duration of approximately two years.
During the first academic year, I had the opportunity to visit Barcelona and attend classes at the EADA Business School with my colleagues. On that occasion, thanks to the team activities organized by the coordinators, we broke the ice, got to know each other and also developed personal connections. This year, for the second international experience, we flew to Munich in Germany, as guest students at the Technische Universität München (TUM). In this exciting journey, we strengthened the friendships that were born in the previous one and that we had cultivated during the entire first year.
The second international week kicked off, as scheduled, early morning on Monday 28th October but I actually started planning this journey with my colleagues many months before, eager to spend another entire week far from the frenzy of our daily work routine, to meet those companions again who I now call friends and to spend some quality time with them.
Unlike the first experience, this time I was not at all afraid of facing the journey. I already knew that it would not be a further commitment in our already weary working life but rather the perfect getaway. I already knew that finally, I was going to have the opportunity to fully immerse myself in the MBA program but also to be able to count on new trusted friends, divert my mind from everyday problems and relieve tensions.
With this in mind, I left for Monaco early to reunite with most of the other students already on the weekend preceding the start date of the lessons, with the desire to explore the city characterized by the typical calm and tranquillity of Bavaria, taste the traditional local cuisine and, above all, to share our experiences in a pleasant setting.
As colleagues started arriving at the hotel, they were greeted by those already present among great smiles and hugs and a shared feeling of friendship typical of those who have known each other for a long time. In these conditions, driven by the desire to face this experience day by day together, getting up early to go to class has never been a burden but a pleasure!
From Monday to Friday I followed the Corporate Finance, Project Management and Capital Markets Law classes held by the TUM professors. In particular, however, I had the opportunity to get in touch with two of the most important German companies on the international scene: BMW and Lufthansa. For an industrial engineer like me, what could I say? Visiting the production sites of a giant car manufacturer like BMW was a daydream. By giving us access to these two companies, MIP has remained faithful to its promise to offer an International Part-Time MBA which is particularly interesting for those involved in an engineering career path.
Today, from this second international week, I can say that I have brought home a new wealth of scholastic knowledge, a unique experience in direct contact with the excellence of the German industry and, above all, the consolidation of friendships born during the first year. I am sure that with these friends, in the future, I will also weave business relationships and meet them again as customers, suppliers or business partners.
But why wait for our career to bring us together again? We have already organized our third international trip: we are ready to leave together for the next destination as soon as we graduate…
About the author
Andrea De Donatis
I am Andrea De Donatis, a student of the international part-time MBA at MIP Politecnico di Milano. I Graduated in energy engineering and I am currently working in technical sales for a leading multinational electronics company based in Milan.
I am very passionate about technology, IT and digital marketing. I strongly believe that disruptive innovation is vital to create new value.
---
Tags:
Share
---