17 April 2019
Share
---
#MIPexperience International Part Time MBA
The MBA journey of an engineer at MIP
| Author: Andrea De Donatis, International Part Time MBA student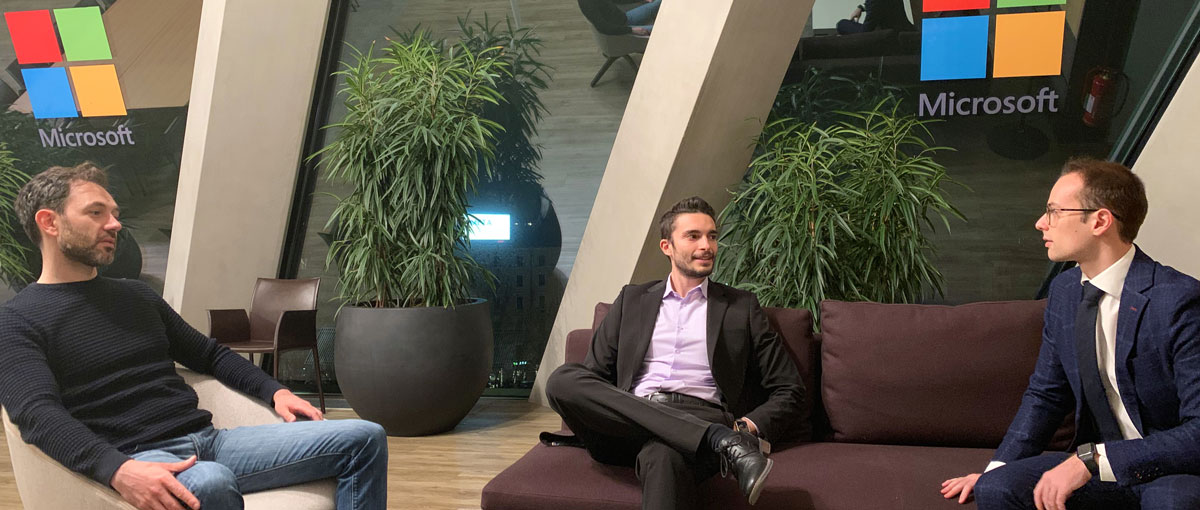 Three years ago, I graduated in Energy Engineering at the Politecnico di Milano University.
I was lucky enough to start working for a multinational electronics company immediately after graduation. In this environment, which was completely new to me, I immediately noticed the difference between my course of study, which had been mainly theoretical and based on notions, and the practicalities of the work.
During my short career, I occasionally found myself involved in meetings with managers and executives. The discourse often shifted to topics beyond my specific knowledge as an engineer, such as human resources management, financial accounting, business planning, decision making and more.
This is how I realized that I needed to complete my training with the missing "real-world skills". Playing a strictly technical role, I felt the need to be able to participate and make my contribution during meetings as well. In such real work situations, I understood that deeper and also wider knowledge was required to aspire to the position of a team leader or business unit director. I therefore decided to join an MBA program with the expectation of acquiring new skills in different fields; in this way I would accelerate my career and also remove the limits to my professional growth, so that I could aspire to the highest executive roles.
An MBA program offers a big variety of courses and gives access to multiple aspects of business. It does not impose a specific career track – rather, it provides a big-picture understanding of business. Courses typically deliver high quality training not only in hard skills but also soft skills, such as team building and managerial leadership.
Lessons do not focus only on theoretical aspects of business, but also offer experiential learning opportunities where students work on meaningful business projects for actual companies. As a matter of fact, usually an MBA gives you the chance to learn directly from managers and executives of multinational companies. The in-company classes and the international weeks were an opportunity that I didn't want to miss.
For a person with an engineering background, MIP Business School is the best choice, as it deals with innovative and industry-related topics, such as industry 4.0, biomarketing, artificial intelligence and blockchain. In-company classes are also held in the most advanced companies from an engineering point of view, and offer the opportunity to get in touch with their leaders and to listen to their talks on these topics. For the Data Analysis lesson we were welcomed at Microsoft House in Milan. In that situation, we learned how data analytics and artificial intelligence are transforming organizations, industries and society in general.
The visits to these companies also offer the opportunity to arrange meetings with potential employers. This is why it is important to choose a school with attractive partner companies for your career.
About the author
Andrea De Donatis

I am Andrea De Donatis, a student of the international part-time MBA at MIP Politecnico di Milano. I Graduated in energy engineering and I am currently working in technical sales for a leading multinational electronics company based in Milan.
I am very passionate about technology, IT and digital marketing. I strongly believe that disruptive innovation is vital to create new value.
---
Tags:
Share
---