16 March 2022
Share
---
#MIPexperience International Full Time MBA
Marvelous Milano
| Author: Chelsy Greenman , International Full-Time MBA student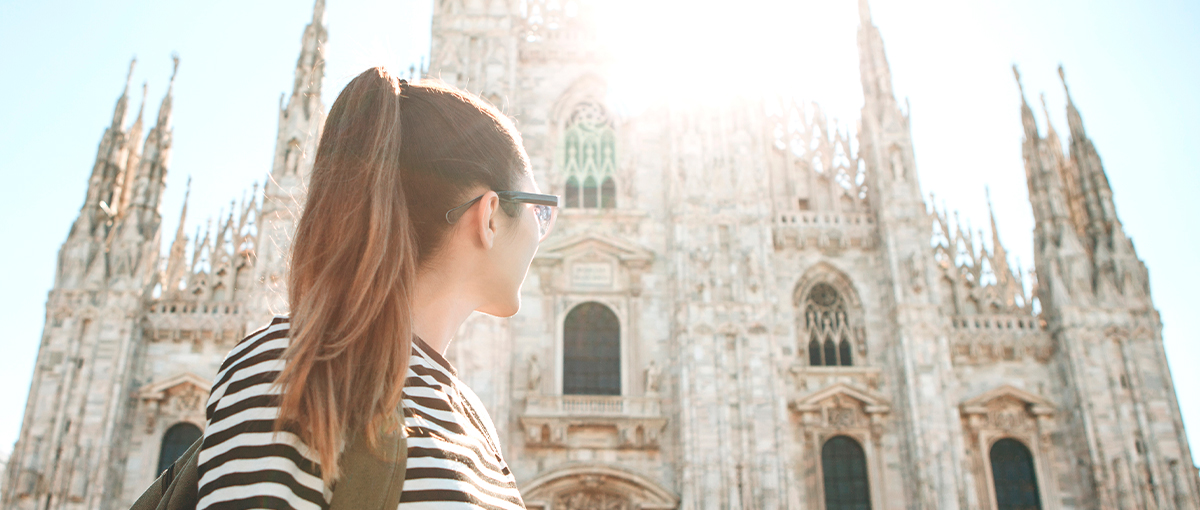 It is difficult choosing a university, especially one abroad. The school needs to be a good fit, but so does the city that you will be spending so much time in and moving your life to, even if temporarily. Milan is one of those amazing locations that offers not only some of the best schools in Europe, but it is also a great place to be an international student.
Obviously one of the benefits of moving to a new country is the opportunity to learn a new language. Something of note though, is that you don't have to speak Italian right away. Milan is a very international city, and many people speak English or a multit ude of other languages. With so many international companies and schools offering programs in English you can feel confident coming here with a very basic knowledge of the language (but you should learn Italian once you get here!).
What more can be said about Italian food? It is world-renowned for a reason. Milan is in the very North so not only do we have food from all over Italy, but we also have influences from the surrounding regions like Austria and Switzerland. The international influence provides all types of cuisines to explore, from sushi to hamburgers. Something uniquely Italian that the Milanese have perfected is the aperitivo – a time before dinner where bars and restaurants serve food with any drink you order. It is perfect for a student budget, and a lovely way to relax after classes with colleagues and friends.
Another thing Italy is known for, the art and architecture. Milan is highly underrated in this regard, there are so many museums from antiquity to contemporary. You can see Roman pottery and
Banksy in the same day, or you can be shopping in a modern store and the building next door is from the 16th century. Plus, many traveling exhibitions come through Milan, so there is always something new to see and explore. You never have a dull weekend or evening.
Coming from another country, most international students don't have cars here so public transportation is crucial. Milan has every type imaginable from bus, to tram, to trains, and even bikes or scooters to rent. Getting around the city is speedy and easy, so you can make to school on time, or to your friend's house that lives across town. Milan is super connected when you want to
travel to other cities or countries as well. With the speed trains Rome and Florence are not far away,
and with two airports the rest of Europe isn't either.
Since Milan is so connected, it's very easy to spend time in nature. Milan itself has parks all over the city, including Parco Sempione in the center w ith a beautiful castle to roam around. If you want to be even more remote than that, you can get to the mountains or the beach by train in a matter of hours (sometimes less). There is skiing and hiking in the mountains, or swimming in the ocean and lakes. You can be outdoors in every season in Milan.
There really is something for everyone here in Milan but I think the best part of studying abroad here is that it attracts so many other international students. You're never alone with such a large community.
About the author
Chelsy Greenman

I'm a current International Full-Time MBA student, originally from the United States. I'm enthusiastic about brand management and customer experience, particularly in the luxury industry. Yogi, WSET3, and art museum connoisseur. I love creating memorable occasions, one customer at a time.
---
Tags:
Share
---