3 September 2019
Share
---
2026 Winter Olympic Games infrastrutture sportive milano-cortina sport
Milan-Cortina 2026: the challenge of resilience
Italy will once again host an Olympic event. But for the event to become a real opportunity, professionalism and preparation are needed. For this reason, Politecnico di Milano is offering a Master in Design, Construction and Management of Sports Infrastructure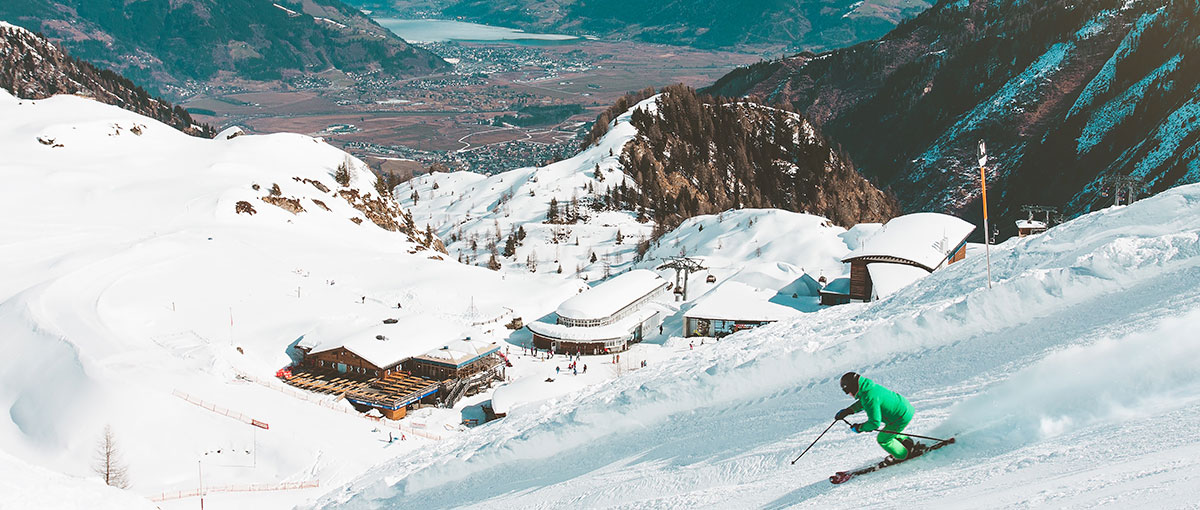 For Milan and Cortina, the real challenge begins now. With the initial enthusiasm for being assigned the 2026 Winter Olympic Games having died down, now it's necessary to think about how to organize and manage the event in the best possible way, to capitalize on what could be an important opportunity: «The virtuous management of an important sporting event represents a great opportunity for revitalization, both social and economic.  Not only for the cities involved directly, but potentially for the entire country» explains Davide Allegri, research fellow at a Politecnico di Milano and coordinator of the Master in Design, Construction and Management of Sports Infrastructure.
The legacy of an important event
Among the most recent positive examples, the most important case study is provided by London 2012. «An edition of the Games that highlighted a few concepts which by now can't be ignored. Whoever has as an objective the social and economic sustainability of an event, can't overlook careful planning, and in particular the upgrade of existing facilities» continues Allegri. «Eventual new infrastructure, instead, must be conceived with a high level of resilience, thus it must have characteristics of flexibility, adaptability and convertibility.
Once the event is over, it must be possible to reconvert infrastructure. It's the concept of legacy: everything that an important event can bequeath to a territory, both in tangible and intangible terms».
More sports, more inclusiveness
And it's precisely this approach that guided the Milan-Cortina candidacy: the recovery of existing infrastructure on one hand, the construction of a large new facility on the other, namely the Palaghiaccio (ice skating rink) that will indirectly redevelop the San Giulia neighbourhood and the village at the Porta Romano rail yard which will subsequently become university housing. «This new infrastructure will help make Milan even more of a touristic city, with increasingly innovative areas for sports and free time. That's what happened, by now several years ago, in Barcelona thanks to the 1992 Olympics, whose effect is still quite visible today» explains Allegri.
In this way, the city becomes closer to the people and thus more inclusive: «Today sports invade every sector of the modern city. It involves everything related to well-being, cure of one's body, entertainment, free time, for every age and group and social category. Having adequate sporting infrastructure means laying the foundation for a society based on shared and recognized educational values» explains Allegri.
A change of mindset
But Italy still has much to do. «In France, the sports ministry is among the most important, while in Italy it rarely has enjoyed its own autonomous strength and recognition. The facilities we have largely date back to the fascist period; others were built in the '70s and '90s, but none of these was designed with their long-term management in mind. Not to mention the numerous school gyms that dot our territory and lie in a state of disrepair: the small sports facilities, starting from scholastic and church ones, are fundamental cells that generate virtuous processes of social requalification» says Allegri. «We need to start again with a new cultural approach, that views sports and its spaces as essential values of contemporary society. For this reason, training focused on management is important»,
This is exactly the objective of the Master in Design, Construction and Management of Sports Infrastructure, established by Politecnico di Milano with the Italian Football Federation (FIGC), Italian public bank Istituto per il Credito Sportivo, public sports development group Sport e Salute Spa, Coni Lombardia (the Lombardy region arm of Italy's Olympic committee) and Italian first-division football league Lega Serie A. «This course is for post-graduate students in architecture, engineering and design. But it is such a multidisciplinary field that it also involves economic and legal disciplines, for example. The sports sector by now is one that requires great scientific preparation and specialization. There are numerous employment opportunities: sports clubs in all levels and sectors; public and private sports facility management institutes; public administrations».
---
Tags:
Share
---