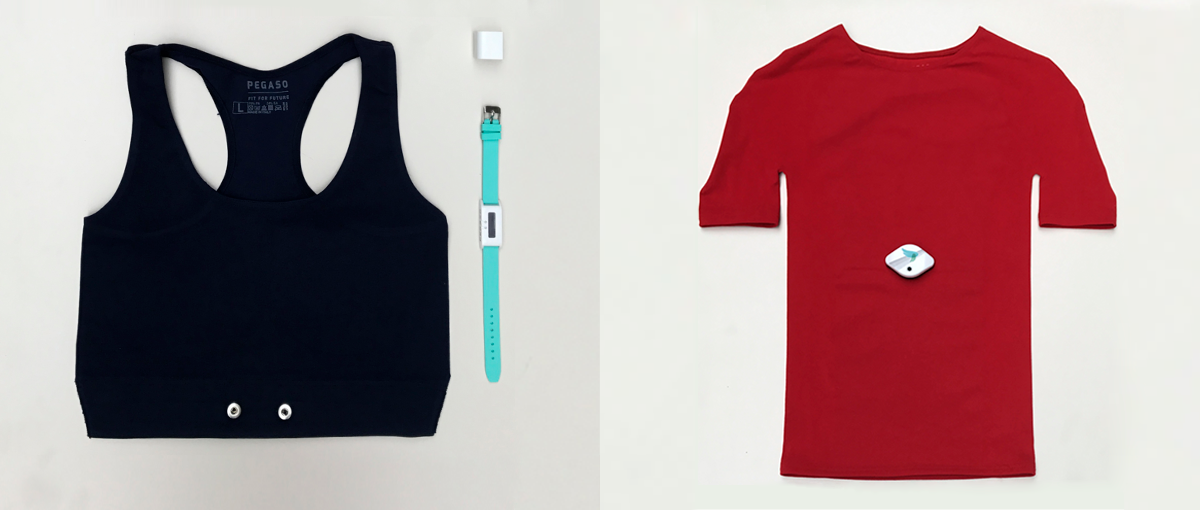 The Politecnico di Milano E⁴SPORT Laboratory has designed a T-shirt fitted with sensors – "smart garment" – to collect data on the wellbeing of children aged 11 to 12 during sport activities.
Physical activity during childhood is of the utmost importance because it builds muscle strength, develops bone structure, improves blood circulation, strengthens the immune system and teaches children how to share and socialise with their peers. However, the recent pandemic has led many children to give up doing physical activity to embrace more sedentary lifestyles.
Amateur sport clubs have always been important actors in helping children grow through sport, supporting them in the creation of a mind-body equilibrium.
Today, this task can also be carried out with the use of new tools: thanks to digital technologies, this objective can be achieved using methods that were inconceivable in the past. In particular, technologies related to the Internet of Things (IoT) – such as smart garments, smart watches, smart bracelets, movement and posture sensors, etc. – once only available to the most prestigious sport clubs, could also be adopted by amateur sport clubs to gather relevant data "from the field" related to the quality of training, sporting performance, and the physical and mental wellbeing of children.
In this context, the Politecnico di Milano Department of Management, Economics and Industrial Engineering and Department of Design, in collaboration with the U.S. Bosto Sport Centre in Varese, have developed an innovative project to understand how digital technologies can contribute to the wellbeing of young footballers, and improve their sporting performance.
The "WeAre 4 Children" research project has been approved by Politecnico di Milano Ethics Committee and will involve 20 young footballers from U.S. Bosto who, during their weekly training sessions in Capolago and friendly matches, will wear a sensor-fitted T-shirt capable of collecting data on their sporting performance and physical wellbeing. The monitoring will take place through biometric sensors installed in the T-shirts themselves, including accelerometers, heart-rate monitors and specific motion capture sensors that can detect real-time information on parameters such as cardiac activity, posture, breathing, energy consumption and mood.
Politecnico di Milano and U.S. Bosto have engaged with partners in the Varese area. In particular, TK Soluzioni (an ICT company from Saronno) will provide support in creating the platform that will be used to integrate the data collected, Alfredo Grassi (a textiles company from Lonate Pozzolo) will offer its expertise for the design and production of the T-shirt, and the Centro Polispecialistico Beccaria health centre's Sports Medicine Unit in Varese will monitor the physical and postural data.
The project is conceived as a feasibility study, aimed at establishing whether the digital solution developed ad hoc is appreciated by young footballers, their families and their trainers, and whether the data collected are reliable and the system works correctly in different scenarios of usability (training, matches, etc.).
The Department of Management, Economics and Industrial Engineering research group, headed by Professor Emanuele Lettieri and Dr Andrea Di Francesco, Engineer, project manager and researcher at Politecnico di Milano "E4Sport" interdepartmental Laboratory, will assess the impact that the project could have on U.S. Bosto's extended community, as well as its economic-financial sustainability, with contributions from all of the project's partners.
The ambition is to be able to extend the tested solution to other amateur sport clubs, including other sports in addition to football.
For further information: https://www.e4sport.polimi.it/weare4children/