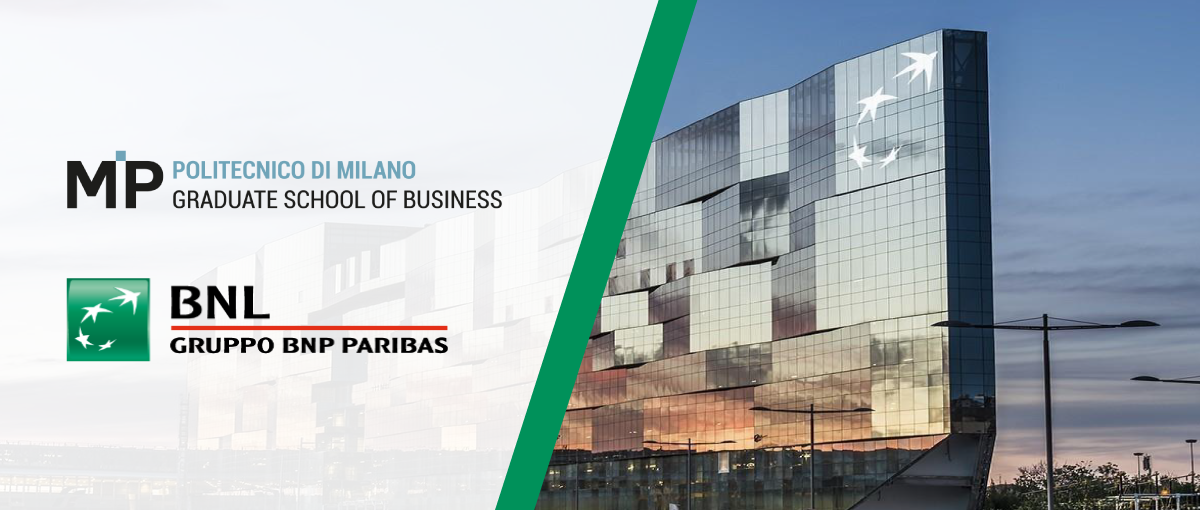 BNL Gruppo BNP Paribas is offering MIP Graduate School of Business students resident in Italy the possibility of accessing a loan to enable you to plan your future with greater freedom and security.
The BNL Futuriamo loan is designed to help you deal with the needs your study programme entails, both in Italy and abroad: tuition fees, study materials, housing and transport costs, the purchase of a PC or tablet.
BNL Futuriamo can finance from 5,000 to 70,000 euros in a single payment, repayable over a period of up to 10 years, with the possibility of postponing the repayment of the capital from 12 to 36 months from the disbursement.
For younger students, there will be joint registration with a parent/guardian resident in Italy.
The loan is managed entirely by BNL Gruppo BNP Paribas. The granting of the loan is subject to the approval of the bank. For all information, together with contractual and economic conditions, please visit BNL.it or make an appointment at one of the BNL branches.
Are you a Junior candidate? For further information click here
Are you an Executive candidate? For further information click here
To contact the BNL consultants and request a loan, simply click on "Call me back" and fill in the request form.