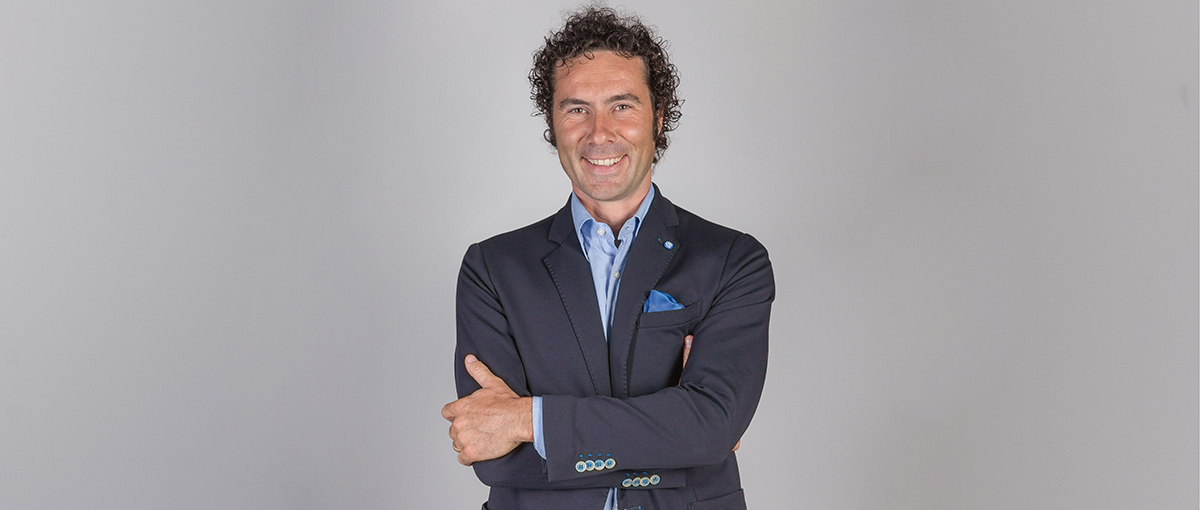 The purple background of Teams pulses insistently, asking me to take the incoming call. It is a sunny, post-quarantine day, and I am getting along after home lockdown on my MBA journey. Classes are over and my days revolve around preparing for the project work I will be following in a couple of days down the line. The voice on the other side hails me on a cheerful yet unexpected note, "Hello, doctor!" Nicola Morandi is a former student from the Executive MBA of some years ago. He is the Technical Manager of the Animal Health division at Boehringer Ingelheim, the company where I will be doing the project work, and – the thing has made me most curious about his profile, amongst the network of MIP alumni – a PhD, like myself.
Hello Nicola, thank you for taking the time to talk with me today! I am happy to introduce your experience here: you are a doctor in veterinary sciences, as well as an MBA. Can you tell me about the industry you work in and what part the MBA played in your career development?
"I have been working at Boehringer Ingelheim Animal Health since 2015. It is a multinational pharmaceutical company, but still a family business. If you have a dog, we are the "Frontline" people, just to make it clear! Our core business is in the production of vaccines and antiparasitics for all kinds of animals. Until 2015, I was a veterinarian, in the most classical way: I was curing animals, and specifically my fields of specialization were internal medicine, bovine surgery and infective diseases. Once I arrived at Boehringer, I found out that despite the fact that my background and knowledge as a specialist veterinarian gave me the basis for a good performance, I was lacking of a set of hard skills that would have benefited my job as a whole. Strategy, economics and marketing are, after all, the pillars of every industry, and of our company as well. I could quite easily have gained these competences with some hands-on experience in the field, exposing myself to all the tasks required in the various roles in my division, but this would have required a lot of time. Indeed, an MBA program could accelerate this path, so I chose the latter option, with an Executive Part-Time program, to gain this acceleration. As of today, I must say I am able to have an impact in many processes of the company going above and beyond my specific job function. I can say that the EMBA really worked as an accelerator for my career path." 
During the MBA at MIP, you were exposed to themes and tools such as innovation and design thinking. In which way have these been useful and practical in your job?
"One of the most positive aspects of doing an EMBA deals with the possibility of putting into practice tools, methods and models you see during seminars and classes quite straightforwardly. In my case, there were some of them, such as design thinking, innovation of meaning and creative problem solving, that proved truly helpful and fruitful in my job. For instance, they helped me accelerate the sales' pipeline of one of our star products and this was quite impressive, given the fact that this product was already performing in a surprising way, with 50% of market share." 
Would you like to share an anecdote about your MBA life?
"When I joined the program, I hadn't considered two aspects that later on became key takeaways for me: teamwork and time management. The ability to put together effectively your everyday workload, private time with family and the commitment of doing a Master program is challenging at times. However, these are after all the things I remember the most: to perform well, you need to leverage on the strengths of every team member you find yourself working close to in every course of the program and to negotiate successfully the work-study-life balance. Oh yes, and parties too…"
On a serious note, Covid-19 is making organizations experience an unprecedented need for change. What are the implications you see in the upcoming months for your industry and what will be the drivers companies and employees should focus on adapting rapidly?
"As I see it, Covid-19 is a stress test: it made urgent and clear the need for changes that were in a way already programmed or in plan. I am specifically referring to people management and digital transformation. People are the key element of every organization, and this situation is specifically requiring effectiveness by making them feel an active part of the change, not a consequence of a necessary adaptation. Digital transformation is usually seen as a trend that will act as a substitute for people. On the contrary, the missing point in the common way to see it is that it is an enriching element contributing to performance. Of course, this is possible when the transformation is effectively communicated into a people strategy. Another driver that I find important and that we still need to work on a lot are soft skills: with particular reference to the present moment, communication, teamwork, proactiveness and the ability to stay up-to-date, focus on the objectives and resilience are the winning points of the future of work." 
On this note, Prof Sdogati from our faculty at Politecnico has recently remembered something Gramsci said: "Study, because we will need all your intelligence".
About the author
Marianna Trimarchi
I am a candidate of the International Full Time MBA at MIP. I have a background in academia as a PhD in Communication and Strategic Analysis and a career as content producer in the Media Industry.I have worked for the Italian Television as author and assistant producer for cultural programs as well as for other media outlets as journalist. I am passionate about understanding complex phenomena particularly related to internationalization and global development from a multidisciplinary perspective.