25 August 2021
Share
---
#MIPexperience International Full Time MBA
Tales of an Expat in Italy: the Benefits of Studying in Milan
| Author: Rakshit Behel, International full-time MBA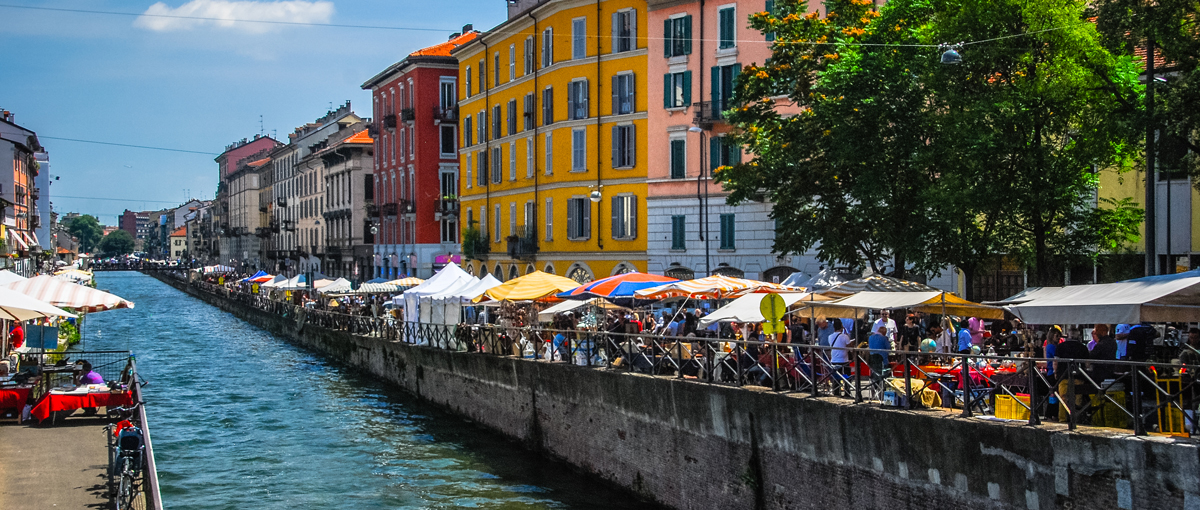 Milan is the commercial hub of Italy but also has a lot to offer in terms of culture and quality of life. If you're a student like me, looking to add to a global experience, then you've come to the right place. As a cosmopolitan city, Milan celebrates cultures and people from all over the world. There are a few things you can do to get the maximum out of Milan and remember your time here with a smile on your lips. Having been here for the last six months, today, as part of Tales of an Expat, I will share with you my experience of enjoying la dolce vita while studying at MIP.
Invest in Fashion & Style
Looking trendy in the streets of Milan is a way of life here. The Milanese have a wonderful sense of aesthetic appeal and they take their fashion rather seriously. Whether you want to look casual, chic or dapper, take those additional 5-10 minutes each morning to look your classy best. If you want to revamp your wardrobe, Milan offers plenty of options for shopping. The most famous of these are Corso Buenos Aires and Galleria Vittorio Emanuele II; however, you will also find some really interesting local shops in the Navigli area. The options are plenty so you can get the look you desire. Every street has local hairdressers, apparel and accessories stores that will surely stoke your imagination.
The Aperitivo is a Ritual
The Italians love their aperitivo and it's a great way to experience local culture, to people-watch, and to unwind with a drink after a long day of sightseeing. Since the aperitivo is a northern-Italian custom, Milan is hands down the best place to savour its bitter-sweet taste. It's a low alcohol pre-dinner drink enjoyed with small nibbles of crackers, olives, meats and cheeses. The best time to have one is during the evening while you wait for that scrumptious dinner.
Food is a Mouth-Watering Culinary Experience
Being a global city, in Milan you will find food options from not only different parts of Italy but also the rest of the world. There are so many options that you'll be left wondering which ones to try. Of course, if you're living here on a long-term basis, you might get to try everything. The Italians take a lot of pride in preparing their meals. The restaurants and bars will have plenty of options to choose from and cater to your senses. The crowds are often lively, and the vibe is wonderful in most places.
Many Options for Local Sightseeing
Milan is great for exploring the mix of contemporary and old-world charm. Streets here are both high-end and rustic. On top of that, there are many options for public transport and every part of the city is connected with the rest. Also, local travel is not expensive. Nevertheless, the city is best explored on foot; if you travel on an ATM card you can use it for the metro, buses and trams.
Travelling out of Milan isn't bad either
Situated in Lombardy, Milan has many options for day trips and weekend getaways. From beautiful lakes such as Lake Garda and Lake Maggiore to the charming Italian towns of Verona and Bergamo, the traveller in you will be spoilt for choice. Most are an hour or two away from the city by train and are easily accessible. Milan is surrounded by many interesting and beautiful places in which to enjoy a relaxing day or weekend.
Final Word : For an expat, Milan is a wonderful city to find yourself in! It's lively, buzzing with activity and there are many things to do here. On top of that, you will enjoy the classy crowds, wining and dining at the finest restaurants and have a great time. Coming from India, studying and living in Milan has been a memorable experience.
About the author
Rakshit Behel

A results-oriented marketing communications professional helping brands achieve objectives with integrated marketing campaigns built around branded content. From creatively developing and implementing digital marketing and content strategies to measuring performance with analytics and providing insights into useful data, aligned to brands' business goals; experience of working with clients from different industries: Hospitality, IT, Fintech, Media and Healthcare.
---
Tags:
Share
---