17 July 2020
Share
---
#MIPexperience International Part Time MBA mba multinational networking
«Why did you choose Italy?» Tales of students from around the globe
| Author: Marco Di Salvio, International Part-Time MBA Student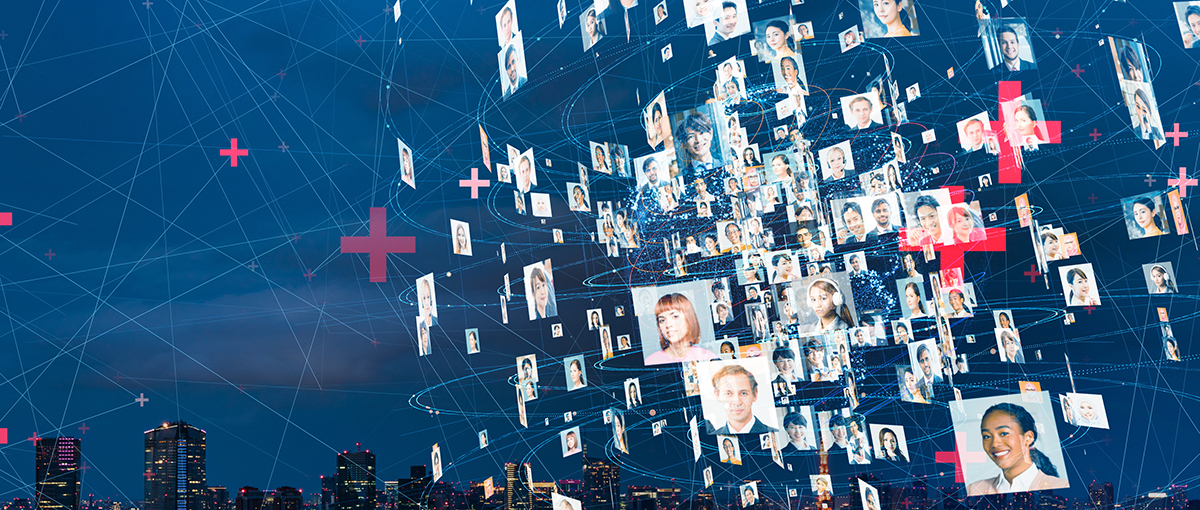 In the last article, we talked about the importance of Multinational Networking in an MBA. One of the most important benefits you can get is the development of long-lasting relationships with like-minded people. You can find real friends!
And talking about MBA friends, I'd like to share with you the experiences of some of them: Bruno Pivato from Brazil, Jo Eun Cha from S. Korea and Alejandro Tommasi from Venezuela. I guess their words will be much more meaningful than mine in helping you understand the beauty of diversity:
Bruno Pivato
"I was born in Brazil, where I was educated and developed my career. I have a bachelor's degree in Business Administration.
I started my professional career in 2005, as an intern in a national investment bank, working in the area of foreign exchange, and then moving to BankBoston. After 2 years in the banking sector, I decided to try a new experience in Marketing, in a totally different company belonging to the medical technology sector. I became a Senior Marketing Analyst and, in 2012, I decided to leave and join 3M as a project manager. After that, I accepted a start-up project linked to Covidien, a big multinational company in the pharma sector. This experience led me to join Zambon, at the HQ in Italy, where I became a "Business Operations Manager", responsible for Marketing and Business Development for 5 countries: Brazil, Colombia, China, Indonesia and Russia.
It wasn't that easy to adapt to the Italian environment, but I found out that the best part of Italy is the people. Both in the office and in the street, I have found Italians to be very open-minded and receptive."
Jo Eun Cha
"I was born and raised in Seoul, S. Korea. I graduated in economics and worked as a Buyer for watches and accessories for 5 years. My dream was to work in the fashion industry, so I decided to study and go for it. I moved to Milan 10 years ago to study and to work. Then Singapore and Seoul again. Anyway, when I was in Milan, my manager called me one day, asking me to join his team in PVH. I accepted and now I've been working here for almost 4 years. I always wanted to apply for an MBA, so I decided to do it this year, so here I am.
Why did I decide to come to Milan? Well, Koreans love Italian products and I wanted to learn something about European culture. As soon as I arrived in Milan, I realized that the size of the city was right for me, even if it was much smaller than Seoul.
As far as the working environment is concerned, the Italian and Korean cultures are quite different. In Seoul, you work more and you're more stressed out. In Italy, people work hard too ̶ but they place more importance on family, food, chatting and chilling. There's a better work-life balance, and this helps you to perform better in the office too. This made me change my mindset, I guess for the better. I'm now confident that it is possible to set the path for my future career while enjoying life at the same time."
Alejandro Tommasi
"I was born in Caracas, where I lived until I was 15. The awful political situation forced me and my family to leave our country, looking for safety, opportunities and a future in my grandparents' land: Italy. At the beginning, it was hard to adapt to a completely different environment; it took me years to finally find a balance. This experience helped me to grow and improve myself. Italy has given me some amazing opportunities: I studied and graduated in Mechanical Engineering, in the beautiful city of Turin.
Italy is a place drenched in culture, history, style, art and nature. I think it is a place which everyone around the world dreams of visiting at least once in a lifetime. I'm confident that this country has enormous potential to excel in every single field, and this potential should be transformed into action and plans for future development.
In my current position, I develop technological machining solutions to meet customers' needs for many industries. I'm sure that with the knowledge, experience and benefits of exchanging views gained during this International MBA at MIP, I could apply all my energies to contribute to improving this country and its potential, especially in this difficult moment. I'm sure that diversity is always a provider of opportunities, looking at a future in a more and more interconnected world."
Well, I don't have much more to say. I guess my new colleagues and friends have said quite enough to make you understand the many differences (and the possibilities connected with these differences) that you can find in a multicultural environment, such that of the International Part-Time MBA at MIP.
I just want to leave you all with a final quote, by Stephen R. Covey, the famous American educator:
"Strength lies in differences, not in similarities." 
Let's hope this strength will help us to get out of this tragic situation, and to increase our confidence in the future with a renewed spirit.
About the author
Marco Di Salvio

Student of the International Part Time MBA at MIP Politecnico di Milano.
Industrial Engineer currently working @ Gucci as WW Supply & Demand Planner, based in Florence.
Tech passionate, Cinema-lover, Sports addicted.
Solving the world's problems one spreadsheet at a time.
---
Tags:
Share
---