7 April 2021
Share
---
#MIPexperience International Full Time MBA
Why is doing an MBA now more important than ever?
| Author: Rakshit Behel, International full-time MBA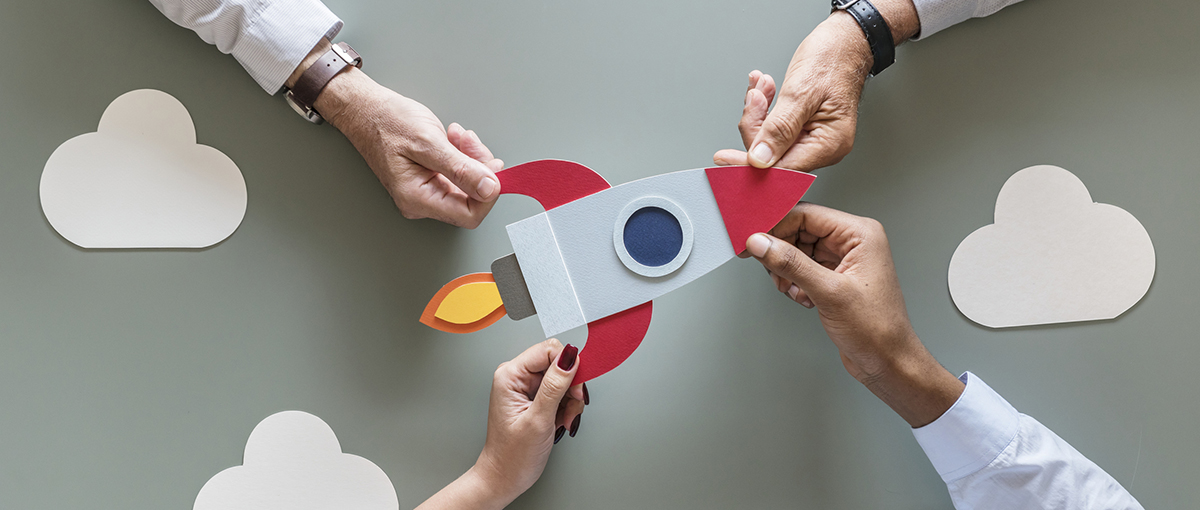 There's no doubt that the current pandemic has put a lot of things in perspective for the world. The primary factor here is the business landscape, as industries across the world grapple with the new normal and are about to start a long and arduous journey towards recovery. Businesses are re-evaluating their methodologies within the context of the pandemic and restructuring their vision and mission values to fit the new normal. It comes as no surprise then, that a lot of these businesses are looking to invest in managers and leaders who share the same level of consciousness towards the challenges that lie ahead and are able to figure out solutions to lead businesses with their knowledge and acumen.
With things having hit the reset button, it becomes imperative that investing in an MBA amidst the global pandemic makes more sense than ever! Why do you ask? So let's take a look first at what does an MBA offer?
At its core, an MBA offers you the following key aspects:
Technical expertise at managing and leading a business
The opportunity to build a network with professionals from diverse backgrounds
The chance to specialize in a field suited to the constantly evolving technologies and business landscapes (Innovation, Digital Transformation, Big Data
With the pandemic severely affecting the future prospects for a lot of junior-middle management executives, the crisis also presents a fantastic opportunity to significantly add new knowledge to your current capabilities and add value to your profile. Think of it this way, nobody in the last decade who graduated as an MBA faced the same challenges while figuring out solutions to case-studies or figuring out the current scenarios in the context of Covid.
Add to this, the fact that the pandemic has limited our mobility and so scope for socializing has dropped drastically. With the backdrop of the pandemic, business schools all over the world have had to quickly grapple with the challenges and make the best use of available technologies. At MIP Politecnico di Milano, I was amazed at the rate at which these technologies were initiated for optimum course delivery. Along with the academics, it also allowed me to have live discussions with the professors as well as the wonderful set of colleagues for various assignments, projects and competitions. The fact that we are part of an international program means that I have had the pleasure of growing my network with some of the smartest minds from different parts of the world.
Another important facet of doing an MBA is that it provides an opportunity to evaluate an alternate career path. Of course, most people applying for an MBA dream of landing a top job in their preferred fields of Finance, Operations or Marketing − but what if the job market is lacking in better prospects? As someone studying business administration, I can say that the technical skills that you learn about managing businesses successfully can also provide you with a way to start your own business. The knowledge can give you deeper insights into defining the value of your product or service and enable you to work out a comprehensive business plan in order to take your solution to the market. Business schools across the world today offer their students incubators and a vast network of industry professionals in order to hone their entrepreneurship skills.
Part of studying for an MBA is being able to question the status quo and devise solutions to complex issues. The crisis will demand of business schools the fusion of prevailing knowledge with new intelligence. As new technologies emerge so will the new data points, helping us draw fresh insights into how to adapt the course offering of MBA programs to better suit the needs of the industry. It becomes imperative then, applying to take an MBA in current times will help you equip yourself better for the time when worldwide economies hit the recovery mode and employers will be looking to hire skilled people who can help them navigate the future.
Last but not least, an MBA can help boost your confidence in yourself many times over. It is not a hidden fact − the pandemic has taken a huge toll on our mental health. Being amidst high-calibre individuals with similar thoughts can help you make new friends and significantly boost your inner confidence in your own abilities as a team-player. Most MBA programs are designed in such a way as to help you learn how to manage multiple tasks by learning to prioritise and teaching you how to deal with tight timelines that follow one after the other. These traits help you develop a long-term perspective on getting a return-on-investment out of your course, because as you get higher up in your corporate journey, you need these skills more and more.
To conclude; sure, the pandemic has made us think about a lot of things, with so much uncertainty looming around us; if you're wondering whether now is the right time to go for a business administration course, I would say that this is the perfect time to unlearn old notions, learn new things, rewire your thinking and upgrade your skillset with an MBA degree.
About the author
Rakshit Behel

A results-oriented marketing communications professional helping brands achieve objectives with integrated marketing campaigns built around branded content. From creatively developing and implementing digital marketing and content strategies to measuring performance with analytics and providing insights into useful data, aligned to brands' business goals; experience of working with clients from different industries: Hospitality, IT, Fintech, Media and Healthcare.
---
Tags:
Share
---