22 July 2020
Share
---
#MIPexperience Bootcamp International Part Time MBA
Bootcamps at MIP: what they are and what to expect
| Author: Pietro Cavallo, International Part-Time MBA student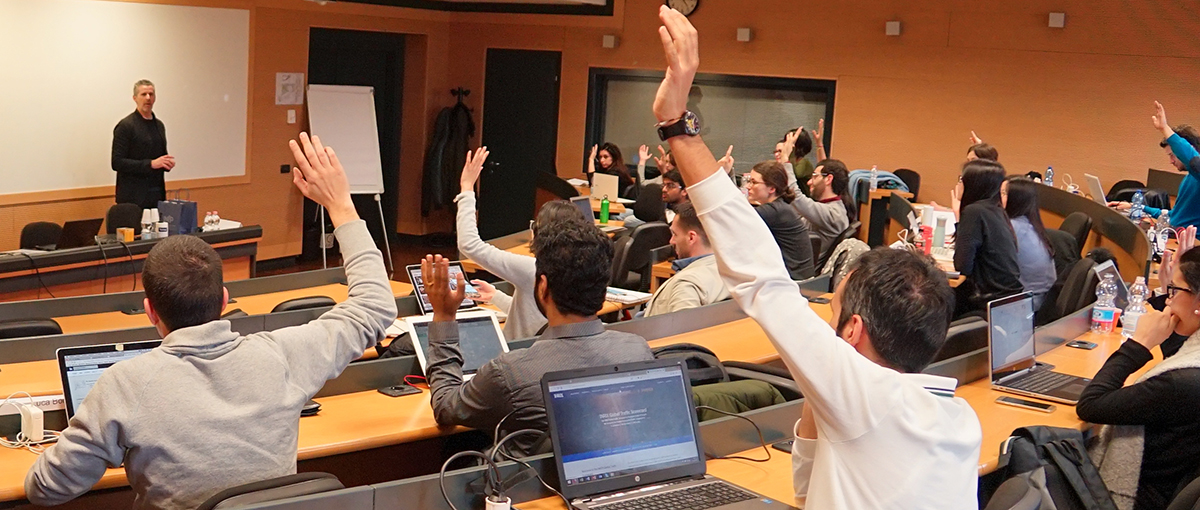 First of all, I have to say that I have seen the light…! My Part-time MBA adventure is getting closer to the end and I'm really excited about what this last kilometer will be like. While I am developing one of my last group assignments and at the same time, my final project work, I would like to recollect one of the most meaningful experiences of this tiring, crazy but outstanding voyage.
Almost a year ago I decided to apply to one of the several Bootcamps we could choose from, which were included in our MBA program.
But what exactly is a Bootcamp? It is 30 hours of face-to-face classes focused on a particular topic and designed specifically to create a link between theory and practice.
Besides, the one you choose (I picked "Luxury & Made in Italy Excellence"), represents a chance to focus on topics that are either part of your daily work, or in which you are particularly interested.
The course gives you the opportunity of meeting with various leading realities (Italian and international) and top managers in industry and consultants with whom to network and to gain a better understanding of the key challenges they have to cope with every day. Furthermore, it gives you hints of a potential professional growth path you can follow, by listening to their lives and experiences.
The real case studies are an essential part of the program and foster the discussion on real-life situations that you face in your work. For me, it was of great value to take a deep dive into the concrete issues of my professional life, to look at things in a different way and with a renewed way of thinking. The whole experience is completed with key theoretical principles about which it is always useful to refresh your memory, and I think it is also a nice experience to look at them again with some years of work experience behind you.
It also represents a unique opportunity for networking with the students on other MBA courses (for example, the Full-time MBA, or other international students from exchange programs), because the bootcamps are run across the various international programs. I had the chance of interacting with almost 60 young professionals working or willing to work in my sector, and to discuss and share opinions with them on a variety of topics.
If you can and want to travel, MIP also offers you the chance of taking this course abroad in prime destinations, such as Silicon Valley or Asia.
About the author
Pietro Cavallo

My name is Pietro and I grew up in Milan, where I am currently living. I work in Switzerland, in the Supply Chain division of a clothing multinational. I am the husband of an incredible wife and father of 2 crazy kids.
---
Tags:
Share
---