30 October 2019
Share
---
#MIPexperience International Part Time MBA
MBA Environment
| Author: Pedro López Estepa, International Part Time MBA student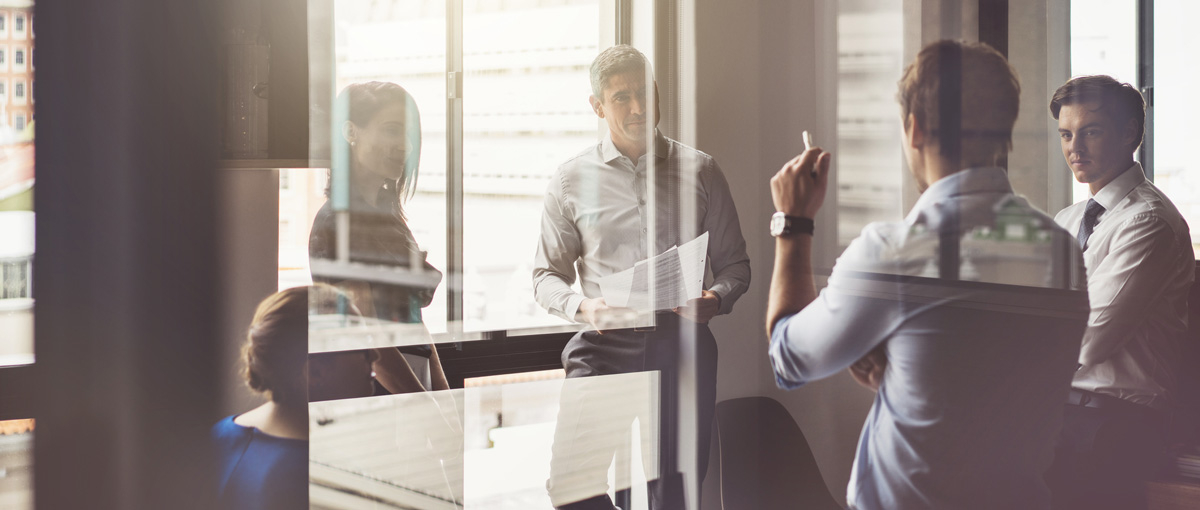 In my last article in this series, I wanted to take the time and opportunity to write about what in my view is the most valuable resource that you will receive in an International MBA program such as the one at MIP, the people with whom you will interact and live this experience.
As an engineer, working for over 10 years in the same industry, I hardly got to interact actively with other professionals. I would go even further, from an earlier age, at high school when the division between "science" and "arts" was made, my interactions were limited just to people like myself.
Sure, I have worked together with Marketing or other departments, but always in the context of an engineering background. So while deciding who to work with on the final Project Work, I could not have imagined finding a more unique team.
Back in November, we had to make a decision, what would our final Project Work be? I hesitated to do something based on technology and for that reason, I explored other options. Here is when the first member of the team came into play. In my view, one of the best reasons for taking an MBA is a great network that you will develop. I realized this early enough, and one of the reasons was my relationship with Massimiliano Mesenasco. Massimiliano started the MBA working at Orange and it was already on our first day at MIP that we started discussing different technologies and applications. Over several meals at the local trattoria, we polished up our proposal for Project Work. It is amazing how people working in the same industry, looking at it from different angles, can arrive at ideas that, without this connection, would not be possible.
We had the idea, but we needed support. The first came from Marketing. Matteo Guerrini has extensive experience in Marketing in different industries such as the Automotive, Luxury or Alcoholic Drinks sectors. With a great entrepreneurial spirit, he is currently starting his own business. In addition, he has supported MBA initiatives such as the one successfully developed by Divya Singh, UBIQUE. Despite our great personal relationship, he was the perfect match for the project. This is one of those connections that would never have been possible without the unique framework that such an MBA program provides for its students. For me, without any knowledge of fashion, everything Matteo does is of great interest. This is such an enormous industry, could there be a way of bringing marketing concepts which have long been developed for fashion into tech firms?
The last member of the team is someone that I deeply envy. One of my biggest regrets in life is not having had the chance to have my own restaurant. I love cooking and all the ritual which surrounds it. Niccolo Santocchini and his family had, over the years, developed a successful chain of restaurants with an international presence, which I could not ask him enough about. I would not have got this opportunity anywhere other than in Italy and at MIP. Niccolo is currently moving into a new industry and this is another great example of a unique opportunity that such an MBA program can open up to you. Niccolo brought to the team his deep knowledge of operations that we would definitely need in order to evaluate the viability of our project implementation. International operations would be fundamental for our work.
These kinds of interactions would not be possible without the ecosystem of such an international program. For sure you can develop such connections in your daily life, but you would never be in the context that an MBA provides. My Project Work team is just a small sample out of all the people that I had the chance to work with. Over the course of two years and endless assignments, you are working with a group of people who come from completely different backgrounds and enrich the discussion with their very specific viewpoints. This is in my view the main reason why you should be thinking about starting your MBA journey.
I hope you have enjoyed this set of articles. I intended to look at the MBA far from the traditional knowledge-based point of view and more in terms of what in my experience really makes the difference. I had a great time at MIP and I look forward to using all these tools in my future personal life and professional career!
About the author
Pedro López Estepa
I am Pedro López Estepa, an International Part-Time MBA student at MIP Politecnico di Milano. I received a Master in Telecommunication Engineering from Granada University in 2010, spending the last year, including the Master Thesis, at the Ecole Polytechnique Federale de Lausanne.My career has been focused on high-tech corporations, initially as part of their R&D departments and during the last few years, the focus has been on developing long-term strategic partnerships in different sectors, including IoT, Automotive, Robotics and Medical.

Being part of u-blox strategy team allows me to working with international cross-functional teams inside and outside the organization, key partners, investors and at the same time that contributing to worldwide projects as business opportunities arise.
---
Tags:
Share
---