29 May 2019
Share
---
#MIPexperience soft skills
Develop your soft skills to capitalise on your hard skills
| Author: Salvatore Interdonato, International Part Time MBA student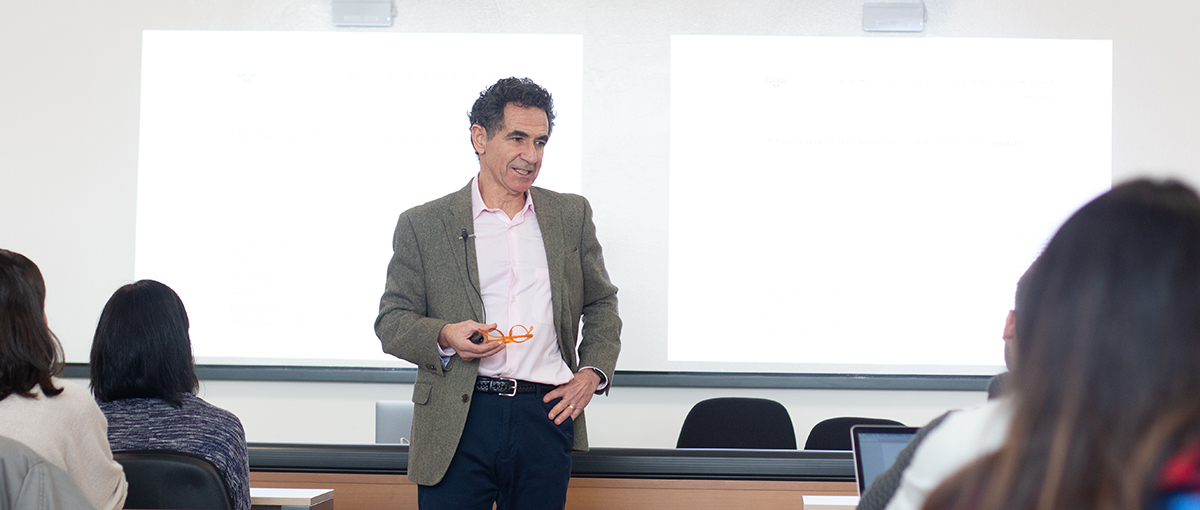 MIP offers the possibility of choosing from among several elective courses and exchange paths.
During my International MBA course, I had the opportunity to follow not only a series of indispensable modules which furthered my quantifiable knowledge but also to explore the means of developing my interpersonal, or soft skills, which are fundamental in today's business world.
What impressed me the most was the lesson learned from Prof. Passerini.
Filippo Passerini is known for creating new, progressive business models and driving innovation. He currently serves as global operating executive, consultant, and educator – with affiliations at The Carlyle Group, McKinsey, Columbia University and the University of Alabama, and is a personal advisor to a number of global companies.
His lecture was mainly focused on the importance of soft skills, like contextual and emotional intelligence, developing core strengths and active listening.
This part of the Master was crucial since in the latest business environment soft skills are becoming more and more required. Soft skills training, such as communication and problem solving, boosts productivity and retention. As companies increasingly need to become more dynamic, interconnected and flexible, soft skills are key and also executives now consider these skills important for fostering employee retention, improving leadership, building a meaningful culture and the drive to succeed.
In a sense, customers are also demanding soft skills. The modern market offers consumers an unlimited number of choices through technology. For these consumers, convenience is easy to come by, so customer service is often what influences the choice. The ability to communicate efficiently and effectively with customers is, therefore, a vital factor in an organisation's success.
Problem-solving, controlling emotions, being goal oriented, time and stress management are among the most important skills, which are also extremely useful in the internal business environment. Managers should be able to listen to employees, have good speaking skills, and be able to think creatively in order to drive their team. A lean and agile approach to change is also key, considering the volatility, uncertainty, complexity and ambiguity of the business scenarios in which we are living and operating.
Finally, we should figure out what we are good at and develop it even further in order to build our core skills and a personal brand. Hard skills are, of course, the bedrock to any successful career but understanding and developing our soft skills is what differentiates us from others, improves us and thus, our working environment.
All careers require at least some soft skills to make hard skills even more valuable.
That's what MIP enables us to learn, through its challenging courses and activities, its international network and its top representatives willing to teach, such as Prof. Passerini.
That's the MIP Experience!
Never blow out the flame
Salvatore
About the author
Salvatore Interdonato

Salvatore is one of the students of the 2017 edition of International Part-Time MBA. Answering to the question "what's your purpose in this world?" he will answer "I'm here to solve problems with more efficiency and productivity.
Problem-solving gives me energy and satisfaction as well as the proof that we can always face new challenges within our companies offering new valuable solutions".
---
Tags:
Share
---