14 November 2019
Share
---
#MIPexperience International Part Time MBA
Embrace changes: applying for an MBA
| Author: Marco Di Salvio, International Part Time Student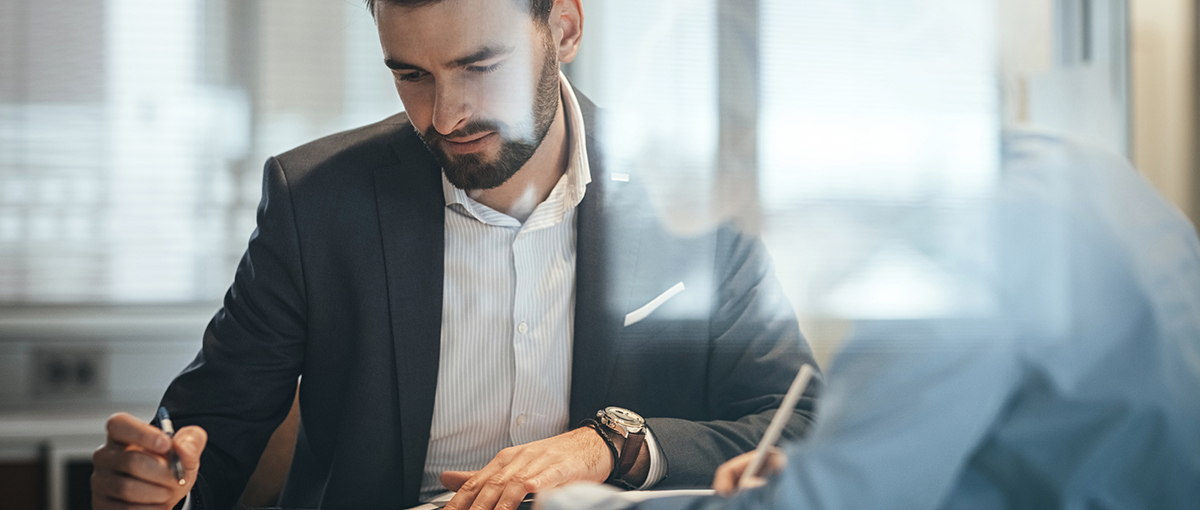 "Twenty years from now you will be more disappointed by the things that you didn't do than by the ones you did do. So throw off the bowlines. Sail away from the safe harbor. Catch the trade winds in your sails."
I've always liked this quote, wrongly attributed to Mark Twain. It encourages people not to be afraid of changes, which can be terrifying sometimes… But without getting ahead of myself, I'll tell you who I am.
I'm Marco Di Salvio, I'm almost 30 years old. I'm an Industrial Engineer currently working at Gucci, as WW Senior Supply and Demand Planner for the categories of Men's Ready to Wear and clothing accessories. I've lived in Florence for more than 5 years now.
I like my job: I'm in a young environment, with an international flavor and great possibilities to innovate work processes. Anyway, sometimes it's still not enough.
For a curious person, the possibility to improve yourself is essential, and you can do it in a lot of different ways. At the beginning of my career I focused on my technical skills and problem-solving ability in order to be independent in my day-by-day job. Afterwards, I grasped the importance of relationships and soft skills. And finally, I had to learn how to manage people in the most efficient way. Of course, I'm still improving in each one of these three aspects, but I became aware of something: my learning curve was flattening.
When you work in a certain environment again and again, you get used to the input you receive, to the people you must deal with, to the skills you have to put into practice. Hence the learning process shifts from acquiring knowledge of something new to improving how to put into practice the knowledge you've already got.
Well, after a lot of thinking, I've realized I didn't want to stop learning. But how could I do that? I should have found a dynamic environment, with young proactive people, full of new ideas and ways of thinking different from my own.
Finding this in a company is extremely difficult. At the same time, the academic path could turn out to be much more theoretical and less applicable to the work environment. The best solution, which balanced the two aspects, would have been applying for an MBA.
I then decided to search for a proper one, which fitted my needs and my expectations. I wanted to keep my job, so I opted for a part-time MBA. The MIP International Part-Time MBA turned out to be the best choice for me: technical, sponsored by a lot of big firms, with an international environment and one of the best research centers in Europe. Besides, it was based in Milan, the industrial heart of Italy.
When I got selected, I had to face this choice. Should I invest my savings in this? Would it help me in reaching my goals? Would I be able to "go back to school", getting in the game once again? All these questions are not easy to answer. I still haven't answered some of them, actually.
But, let's come back to my previous quote: in twenty years, will I be disappointed if I don't take up this opportunity? Probably yes.
Therefore, I decided to set my fears aside in order not to have regrets in the future. This is the right moment to throw myself into this new experience: I can learn new things and apply them right away in my job, getting feedback from it.
I've spent the two weeks before the beginning of the MBA watching the videos and the online classes uploaded on the MIP Digital Platform, which turned out to be really convenient, since I could better schedule the time to "study" according to my job obligations.
Then, finally, on the 17th October, during the kick-off weekend, I got the chance to know around 60 new people, with different ages, different nationalities, different jobs, different university backgrounds, different ideas. But each one of them had something in common: the eagerness to improve themselves and overcome their limits and even their fears. They were all ready to embrace changes, and "sail away from the safe harbor".
I'm pretty sure this will be the start of a new chapter in my life, and I'm happy to share it with people who I'm sure I can learn a lot from just talking during a coffee pause, discussing a business case, doing a group work, sharing future plans.
And right now it's almost time to pack for Barcelona, where I'll join the first international week at EADA Business School. Wish me luck!
About the author
Marco Di Salvio

Student of the International Part Time MBA at MIP Politecnico di Milano.
Industrial Engineer currently working @ Gucci as WW Supply & Demand Planner, based in Florence.
Tech passionate, Cinema-lover, Sports addicted.
Solving the world's problems one spreadsheet at a time.
---
Tags:
Share
---