3 July 2020
Share
---
#MIPexperience design thinking International Full Time MBA mba
Favourite bootcamp: Design Thinking
| Author: Marianna Trimarchi, International Full-Time MBA candidate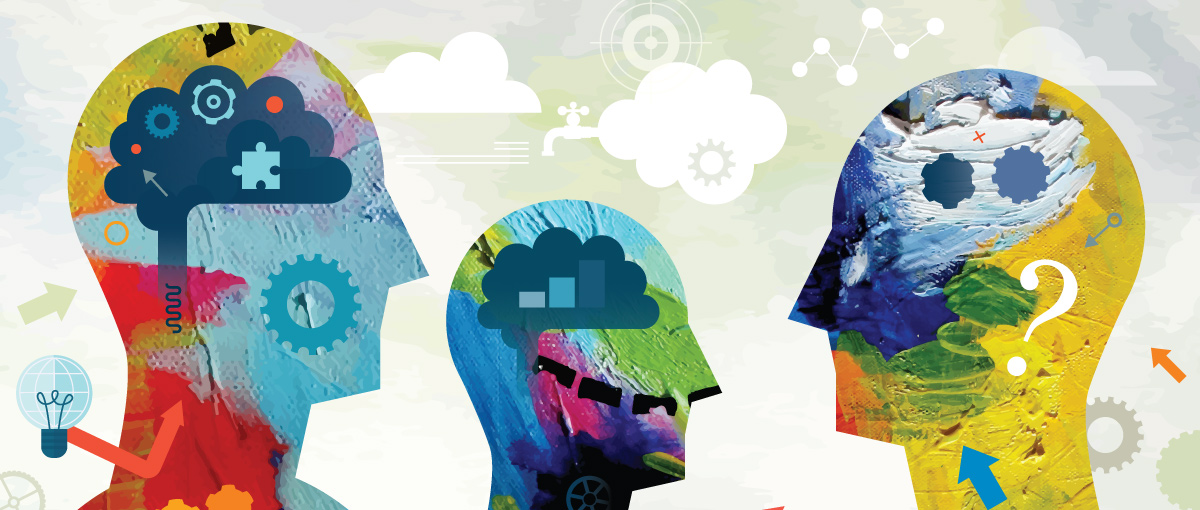 After the first few months of intensive classes, the bootcamp season has paved the way for a very different style of learning: week-long specializations dealing with the main and most relevant themes in the business world. Every candidate can choose from amongst courses such as Big Data, Entrepreneurship, Sustainability and Circular Economy, and Global Management, to plunge into a fully-immersive environment of seminars from scholars and professionals, hands-on labs and company presentations by managers in which to both learn and put the acquired knowledge into practice.
Unfortunately, due to Covid-19, this year the experience for my class was for the most part conducted remotely online, but normally the Biomarketing bootcamp, for instance, offers the opportunity to visit the Politecnico Pheel lab, where students have the chance to learn how to conduct and execute some real research based on techniques such as eye tracking and ECG (electrocardiogram recording).
Fortunately, my favourite bootcamp was held at the end of January and I am very glad it was done in person because, given its very practical nature, it was a great opportunity to have a hands-on approach. I am speaking of Design Thinking, a topic that I didn't know anything about before the MBA but that I immediately fell in love with for its immense versatility and because of a set of skills and insight it provides that can work in any kind of environment, both in and outside of the business world.
Design Thinking is a methodology that provides a hands-on approach to solving problems stemming from the understanding of human-based needs. Hybridized with creative brainstorming, design, ethnographic research, prototyping and usability testing, this approach has gained so much momentum in recent years that consulting companies as BCG, PWC, Deloitte and Capgemini have acquired Design Thinking divisions -for the most part working in the digital area – to produce oblique solutions to business problems.
For someone like myself, coming from the humanities and with a background in qualitative methods, crossing paths with a subject like Design Thinking proved extremely relevant and immediately familiar as a way to reengineer my research experience in academia to business-focused issues. The bootcamp was conducted with the supervision of the team of scholars working in the Design Thinking for Business observatory at the Politecnico, who organized a real experiential gym for our class, to put the methods learned into practice. Activities such as "diverging" and "converging" during brainstorming phases, prototyping objects like a new wallet that would suit our desk-mate's desires prior to an in-depth interview with our user, and ethnographic research through a "retail safari" aimed at scrutinizing, discussing and improving the user experience of some of the city's famous retail spaces, were just a few of the awesome experiences that punctuated a very unusual but memorable week.
One of the takeaways that I evaluate as standing out from this bootcamp is how transversal Design Thinking is. In the past few weeks, as the other bootcamps have been taking place, I have found myself using some of the tools of this methodology more than once, for instance to brainstorm an idea or to get out of a blind spot when working on a project in teams with my classmates. The wide array of applicability makes it without any doubt my favourite class in the MBA and a valuable resource that will for sure help me in both my professional and personal life down the line.
About the author
Marianna Trimarchi
I am a candidate of the International Full Time MBA at MIP. I have a background in academia as a PhD in Communication and Strategic Analysis and a career as content producer in the Media Industry.I have worked for the Italian Television as author and assistant producer for cultural programs as well as for other media outlets as journalist. I am passionate about understanding complex phenomena particularly related to internationalization and global development from a multidisciplinary perspective.
---
Tags:
Share
---