11 May 2020
Share
---
Ranking
Financial Times Executive Education Rankings 2020
The School of Management of Politecnico di Milano betters 2019. In Europe, the School is placed 2nd and 3rd among schools linked to technical universities for its Open and Customised programmes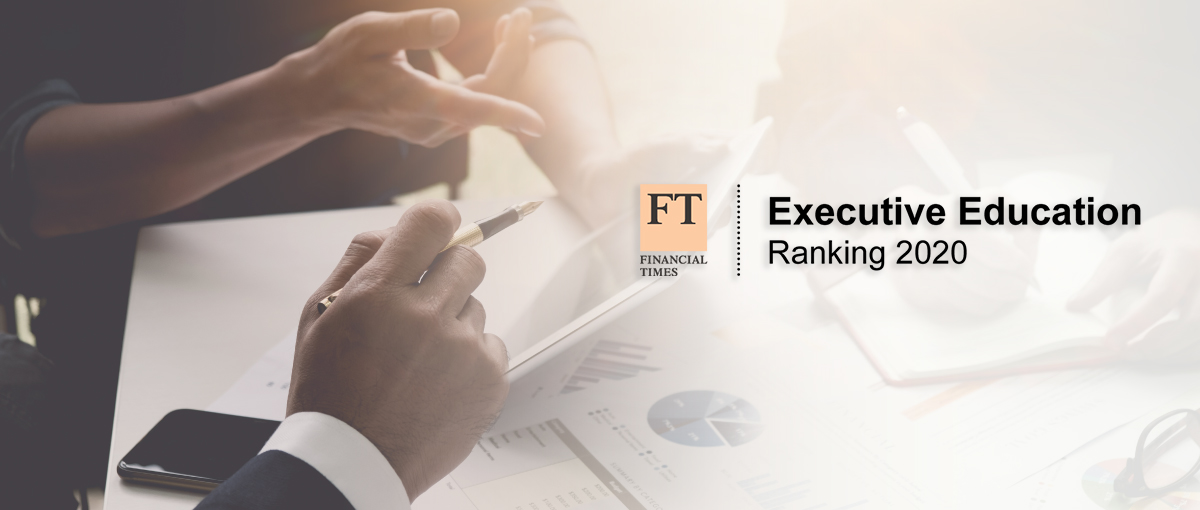 After its 9th place globally for its online master courses, MIP Politecnico di Milano has also climbed the rankings in Executive Education
MIP Politecnico di Milano Graduate School of Business confirms its standing among the world's best schools for its Open and Customised programmes in the FT Executive Education Rankings 2020. The School of Management is placed 81st in Executive Education – Customised programmes and 74th in Executive Education – Open programmes.
Furthermore, the School of Management is in 2nd and 3rd place in Europe in the Open and Customised categories, respectively, among schools linked to "technical" universities, these being universities that specialise in engineering and technology subjects and are intrinsically geared towards combining innovation and management skills.
In March, the Financial Times Online MBA Ranking 2020 accorded 9th place in its international classification to MIP's offer of distance learning Masters in Business Administration.
In the Financial Times Executive Education – Open Programmes – Ranking 2020, MIP Politecnico di Milano has risen from 79th to 74th place, improving its scores in almost all parameters, with the highest recorded in Follow-up, Facilities and Female Participants.
Taking only Europe into account, the School of Management is placed 2nd in the group of technical universities with a Business School or Department of Management, and 7th in the group of generalist universities with technical expertise that also have a Business School or Department of Management.
In the Financial Times Executive Education – Customised Programmes – Ranking 2020, MIP is placed in 81st placed compared to last year's 80th, amidst a greater number of schools under consideration. The scoring was determined by many parameters, above all Follow-up, New Skills & Learning, Future Use, International Clients, Overseas Programmes and Faculty Diversity.
The FT rankings are composed of two distinct parts. The first part relates to "Open" programmes, designed for individual professionals who take decisions independently about the direction and type of education. The second part relates to "Customised" programmes, which specifically target companies and provide training to their managers and high-potential employees. The parameters that make up the end result are evaluated personally by the participants, CEOs and HR directors of the companies that have experienced the programmes directly.
Vittorio Chiesa and Federico Frattini, Chairman and Dean of MIP Politecnico di Milano: "We have worked extremely hard to continue and improve our offer, including in executive education. In the upcoming weeks, we will present our D-HUB Management Skills platform and Management Toolbox designed for professionals who wish to contribute towards their company's growth by using our digital programmes. These results reward our great efforts in an increasingly competitive climate that requires continuous investment in the quality of our teaching programmes".
---
Tags:
Share
---