11 maggio 2020
Condividi
---
Ranking
Financial Times Executive Education Ranking 2020
La School of Management del Politecnico di Milano migliora ulteriormente rispetto al 2019. In Europa è 2° e 3° tra le Scuole legate a Università tecniche nell'offerta di corsi Open e Custom.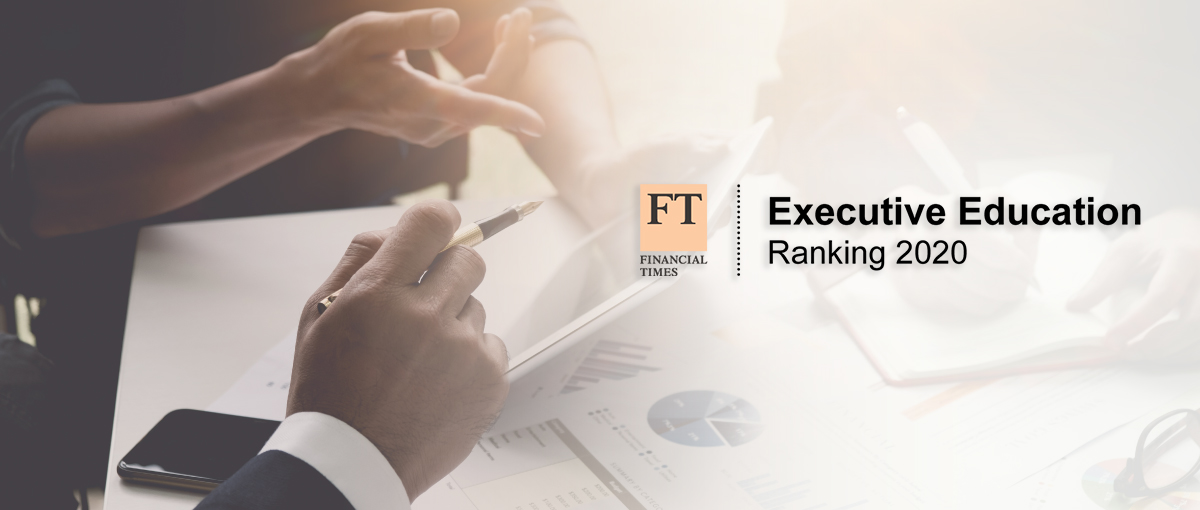 Dopo il nono posto al mondo per offerta di master online, MIP Politecnico di Milano migliora ulteriormente il proprio posizionamento anche nell'offerta di corsi executive.
MIP Politecnico di Milano Graduate School of Business si conferma con la sua offerta di corsi Open e Custom tra le migliori scuole del mondo nel Financial Times Executive Education Rankings 2020, la graduatoria dedicata ai programmi Executive. Nello specifico, la School of Management ottiene l'81° posto nella classifica sui corsi "Custom" e il 74° nella "Open".
La School of Management ottiene inoltre il secondo e il terzo posto in Europa, rispettivamente nelle classifiche "Open" e "Custom", tra le Scuole legate a Università europee cosiddette "tecniche", laddove con tale aggettivo si definiscono gli atenei con programmi focalizzati su ingegneria e tecnologia, naturalmente propensi a unire l'innovazione alle competenze di management.
A marzo il Financial Times Online MBA 2020 Ranking ha premiato con il nono posto nella classifica internazionale l'offerta MIP nei Master in Business Administration fruibili a distanza.
Per quanto riguarda il Financial Times Executive Education Ranking Open 2020, MIP Politecnico di Milano sale dal 79° al 74° posto, migliorando il proprio punteggio in quasi tutti i parametri. In particolare, le valutazioni più alte si registrano nel Follow-up, Facilities e Female Participants.
Considerando solamente il contesto europeo, School of Management si classifica seconda nell'insieme delle Università Tecniche che hanno una Business School o un Dipartimento di Management, e settima nell'insieme delle Università Generaliste che hanno competenza tecnica e hanno una Business School oppure un Dipartimento di Management.
Nel Financial Times Executive Education Ranking Custom 2020, rispetto allo scorso anno MIP passa dall'80° all'81° posto, a fronte però di un aumento del numero complessivo scuole considerate. La crescita tocca moltissimi criteri, soprattutto Follow-up, New Skills&Learning, Future Use, International Clients, Overseas Programs, Faculty Diversity.
La classifica stilata dal Financial Times è strutturata pertanto in due parti differenti. La prima è relativa ai programmi "open", i cui target sono i singoli professionisti che scelgono autonomamente il proprio percorso di formazione. La seconda fa invece riferimento ai programmi "custom", ossia ai corsi rivolti in maniera specifica alle aziende ed erogato ai rispettivi manager, e dipendenti ad alto potenziale. I parametri presi in considerazione per il giudizio finale sono valutati direttamente dai partecipanti, CEO e Direttori HR delle aziende che hanno avuto esperienza diretta del programma.
Vittorio Chiesa e Federico Frattini, Presidente e Dean di MIP Politecnico di Milano: "Abbiamo fatto un grandissimo lavoro per migliorare ulteriormente la nostra offerta anche nei corsi executive. Nelle prossime settimane presenteremo la piattaforma D-HUB Management Skills e la raccolta Management Toolbox, dedicata ai professionisti che desiderano contribuire alla crescita della propria impresa utilizzando la nostra offerta digitale. I risultati premiano i nostri sforzi in uno scenario sempre più competitivo che richiede un costante investimento nella qualità dell'offerta didattica".
---
Tags:
Condividi
---