5 June 2020
Share
---
#MIPexperience International Flex EMBA
Insights from an international MBA – part 2
| Author: Vito Conversano, International Flex EMBA candidate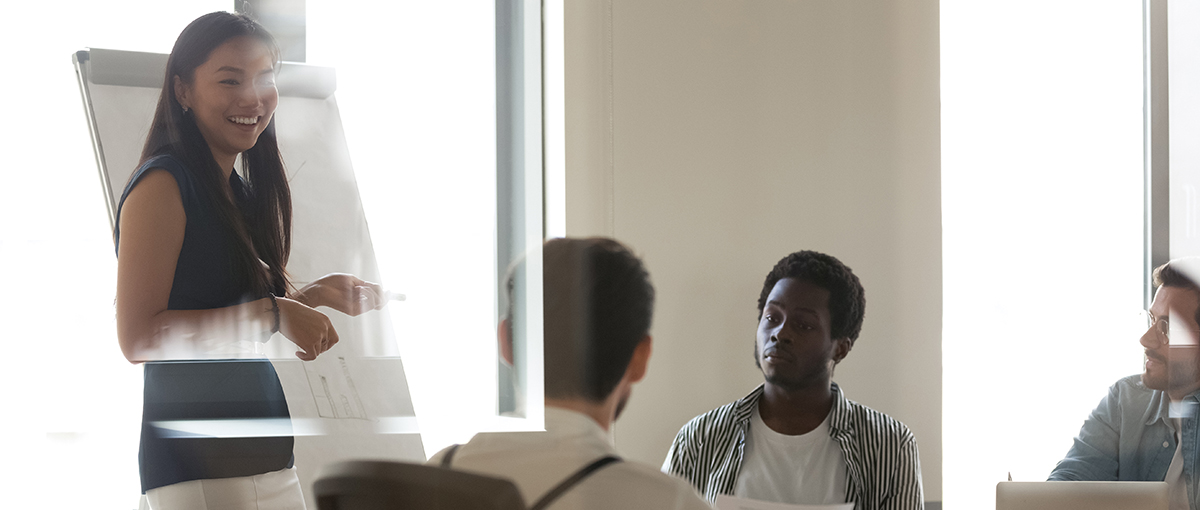 An international format for an MBA program provides an additional experience that is not limited to learning new subjects or theoretical/practical concepts. Meeting people from all around the world creates a mixture of points of view which enriches the experience at MIP. Let's hear it directly in the words of my friends and colleagues on the i-Flex program, Claudio Miguel Jamisse Buque from Mozambique and Heidemarie Haupt from Italy.
Why did you decide to pursue an international MBA program?
Claudio: I am an Electrical Engineer by training, and I have been working for almost 9 years in project development and implementation in sub-Saharan Africa. An international MBA program complements my current set of skills and experience. Through this course, I am able to gain a unique mix of skills needed to advance my career in management. I am able to understand the business aspects behind the projects that I work on, making me a valuable asset to the teams that I am part of. In addition, the international program places a lot of emphasis on and exposure to global challenges, which one would not experience through a non-international MBA. This is important for expanding the geographic range of my experience.
Finally, MIP's i-Flex program has the added advantage of being online, which allows me to continue my professional activities and gives me enough freedom to balance my time between classes, family and work life. The program allows for interaction and networking between students from all parts of the globe, making this a good opportunity to turn my professional network into a global one.
What do you think are the main advantages of an international environment?
Claudio: In an international environment you develop an appreciation for diversity. Diversity comes in many forms ̶ culture, religion ̶ but most importantly, in the way of thinking. Through diverse teams in an international environment, I have experienced a broader and more open-minded approach to problem solving. During the interactions with my colleagues, I am developing an admiration for different ways of solving problems and a better understanding of the term collaboration. Being in an international environment it is also easier to relate to the impacts of global crises, not only in the society you live in but in the entire world.
How can this i-Flex program provide support in making an international contribution?
Claudio: The i-Flex program class is geographically diverse, with students residing in five different continents. The program is taught on an online platform that enables international collaboration. Contributions are encouraged and productive discussions between professors and students always occur across different countries, sometimes in different time zones. The topics for discussion are also international, meaning they usually touch on a range of countries. The platform supports this collaboration across countries in a modern and virtual way. This means the solutions we propose or discuss originate from a truly multinational contribution.
How might a multicultural environment impact your personal and professional life during classes?
Claudio: A multicultural environment is an important attribute for the international MBA. While discussing and solving cases, students develop the soft skills required to succeed in multicultural environments. In my professional life it will help me to adapt more easily to the challenges that a multicultural environment creates, and in my personal life it will help me to take advantage of the opportunities that arise in the context of multicultural networks. In both cases, I can see only positive outcomes to being exposed to a multicultural environment.
What do you expect this program will bring to your life after graduation?
Claudio: Primarily, I look forward to acquiring the hard and soft skills required for growing and succeeding as a manager. These skills will contribute to my professional prosperity, be it in my current position or future placements. Additionally, the friends made and strong relationships built with colleagues are of great value, both in my professional and personal life. I expect to maintain the international connections and to continue to develop close-knit friendships that will benefit my personal and professional life.
In case you missed the quite talk with Heidimarie and would like to know her experience, read her interview and find out her point of view on the international experience offered by i-Flex.
About the author
Vito Conversano

Student of the International Flex Executive MBA at MIP Politecnico di Milano.
Chief Information Officer @ San Marzano Vini SpA with extensive international experience in IT & strategic consultancy for fortune 500 companies. Creative, Curious, Travel lover. Passionate about discovering new concepts, learning continuously and developing new ideas.
---
Tags:
Share
---