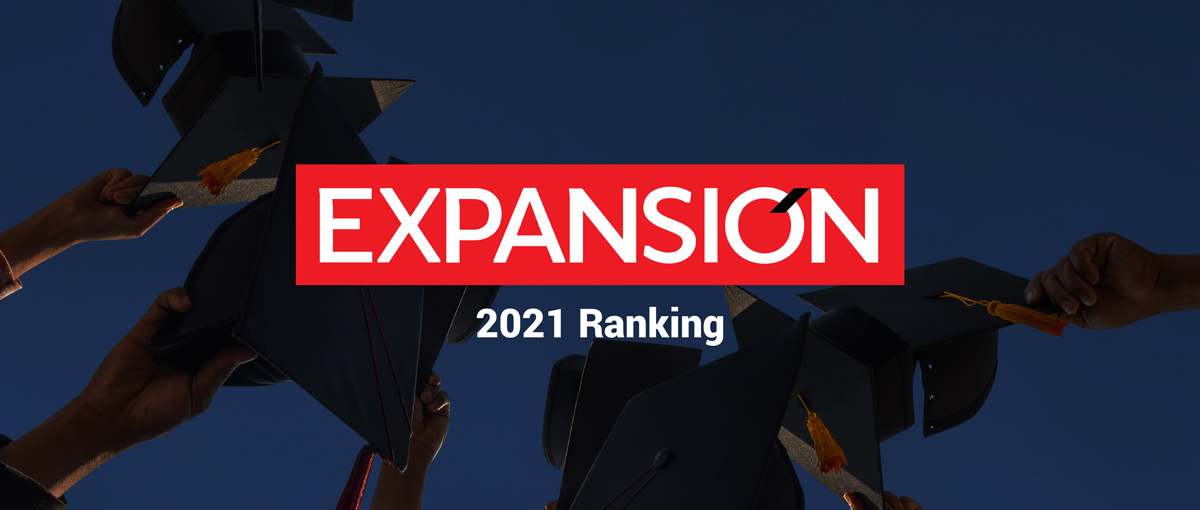 Our International Full-Time MBA is placed 29th in the world in the latest rankings by Expansión.
If we analyse the parameters used in the rankings, we can see that our programme performed particularly well in the area of salary increases. Indeed, compared to last year, the average increase in an MBA student's salary is about 13%.
This ranking is based on a student survey and takes into account variables such as career advancement, composition of the Faculty, but also GMAT (Graduate Management Admission Test), the multiculturalism of students, knowledge creation and social responsibility.
Career advancement (25%): this takes into account the average salary range for the most recent generation of students, measured at the end of the programme, as well as the variations in the salary received at the beginning of the programme.
Composition of the academic faculty (20%): this considers the lecturers' academic grades and is based on the percentage of those who have a PhD.
GMAT score (20%): praxis of the student profile that the business school attracts.
Multiculturalism and territorial diversity (15%): the greater presence of foreign students as a proportion of the total is considered positive.
Knowledge creation (10%): the production of knowledge by the lecturers.
Social Responsibility (10%): this takes the percentage of teaching hours accredited in the programme which are dedicated to issues of social responsibility, with respect to the programme's total number of teaching hours.
Tommaso Agasisti, Associate Dean for International Relations and Quality says: "This positioning confirms the appreciation of our programmes also in Latin America: being part of our business school means connecting with a wide network of educational institutions, companies, visiting professors and students from all over the world."