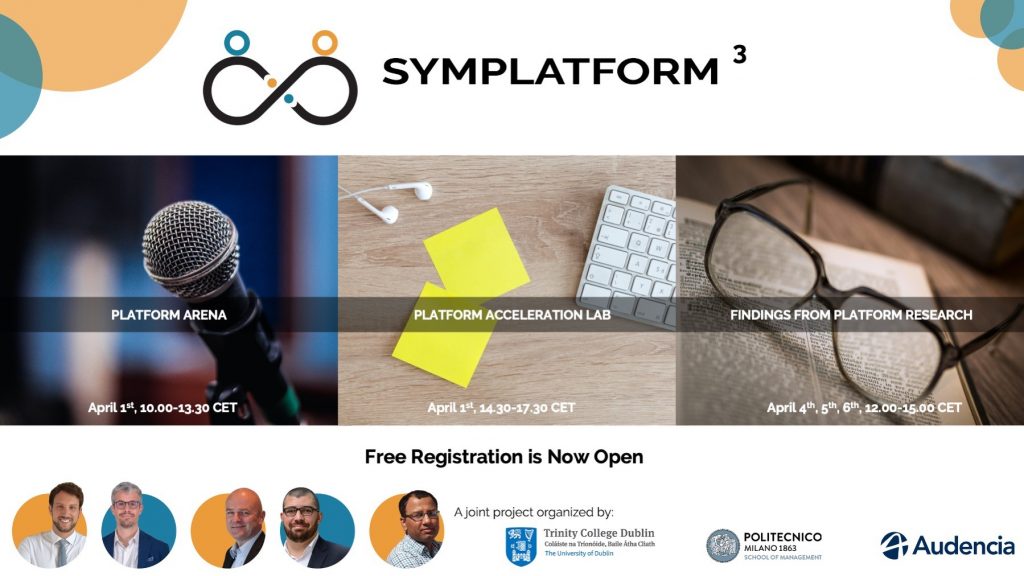 There is a word that is appearing more and more frequently in the newspapers, in our meeting and in the LinkedIn feeds and that word is "platform".
Whether talking about a new scandal by one of the big tech companies, the new innovation strategy of a large industrial group …or just a new digital service, the word "platform" appears in a variety of sectors.
But what does platform really mean? What do Uber, Amazon, Apple and any old daily newspaper have in common? Or why it is correct to consider an app like Strava, the famous service for tracking sports performance, a platform? These and many other issues are at the heart of Symplatform: an event where academic knowledge encounters the world of practitioners to construct a critical discussion on what platforms are, how they work and what they can become for people, organisations and our society as a whole.
We are pleased to launch the third edition of Symplatform, a symposium on digital platforms that aims to bring academics and practitioners together.
Symplatform is a joint project developed by Trinity College Dublin, the Politecnico di Milano School of Management and the Audencia Business School.
Here is a short video presenting the conference.
The event programme and registration can be found at this link: https://symplatform.com/
For further information, write to daniel.trabucchi@polimi.it and tommaso.buganza@polimi.it.