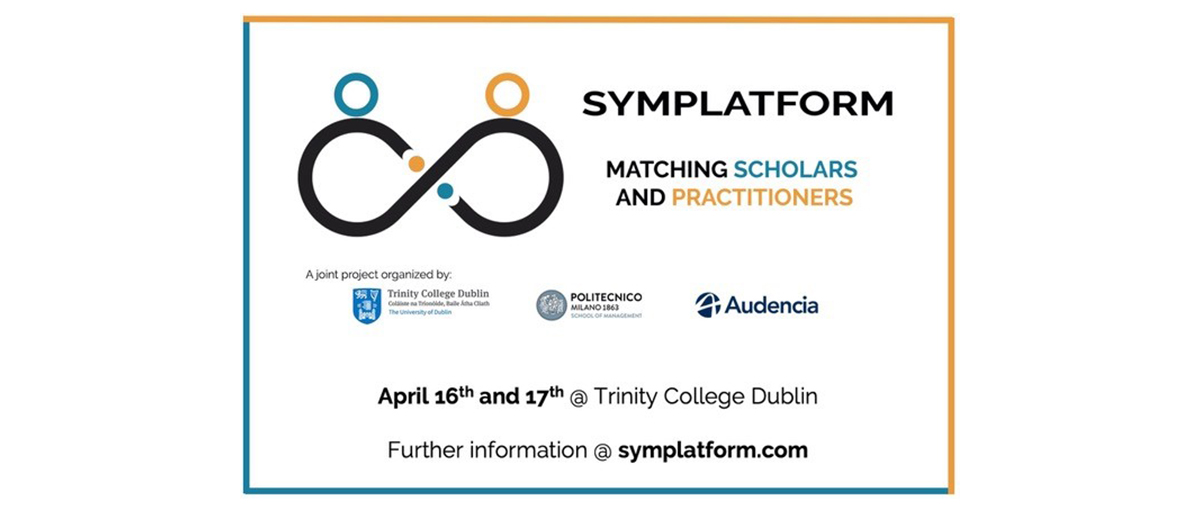 Over the last years, the relevance of digital-based business model increased significantly. Airbnb, Uber or BlaBlaCar showed the great potentialities of companies that aim to get together different groups of customers – like travelers and hosts – through the opportunities provided by digital technologies.
We are pleased to launch the first edition of Symplatform, a symposium on digital platforms that aims to get together both scholars and practitioners.
Symplatform is a joint project developed by Trinity College Dublin, Politecnico di Milano School of Management and Audencia Business School.
The first edition will take place at the Trinity Centre for Digital Business at Trinity College Dublin on April 16th and 17th, 2020.
The symposium is going to be based on various formats: parallel sessions with academic papers, "Pitch your challenge" sessions led by practitioners and collaborative workshops to help the platform field to move forward.
Further information can be found at Symplatform.com.