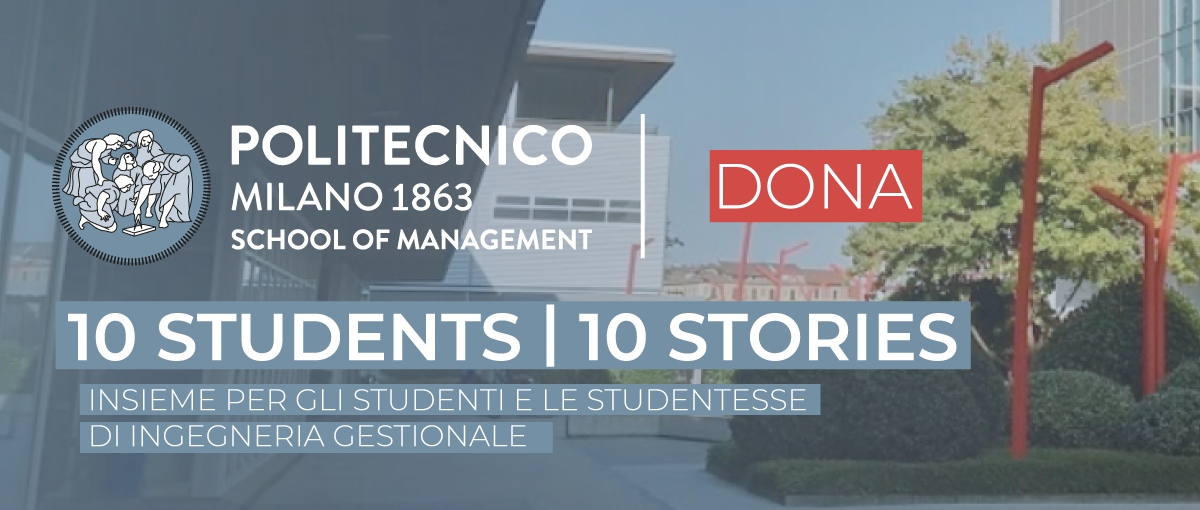 "10 Students | 10 Stories – Working together for the students of Management Engineering" is the fundraising campaign that the School of Management at Politecnico di Milano is promoting to help 10 bright young people plan their future together with us.
The number of students enrolling in programmes in Management, Economics and Industrial Engineering is growing every year. This multidisciplinary training course, demanding but gratifying, is much appreciated in the working world. But not everyone can afford the costs involved, not least the cost of living in Milan. The COVID-19 pandemic has worsened the problem, putting a strain on the resilience of our economic system.
Management Engineering prepares students to be leaders in innovation and change, combining the scientific rigour of methods and theories with the continuous search for a positive impact for the whole community. By supporting deserving students we will all contribute together in the creation a generation of competent and responsible professionals.
All together, we can make a difference, especially at this time, for talented young people.
For more information, visit the campaign page and donate too!
The fundraiser is organised with the support of the Fundraising Office of the Politecnico di Milano.
Please also visit https://www.dona.polimi.it/en/.