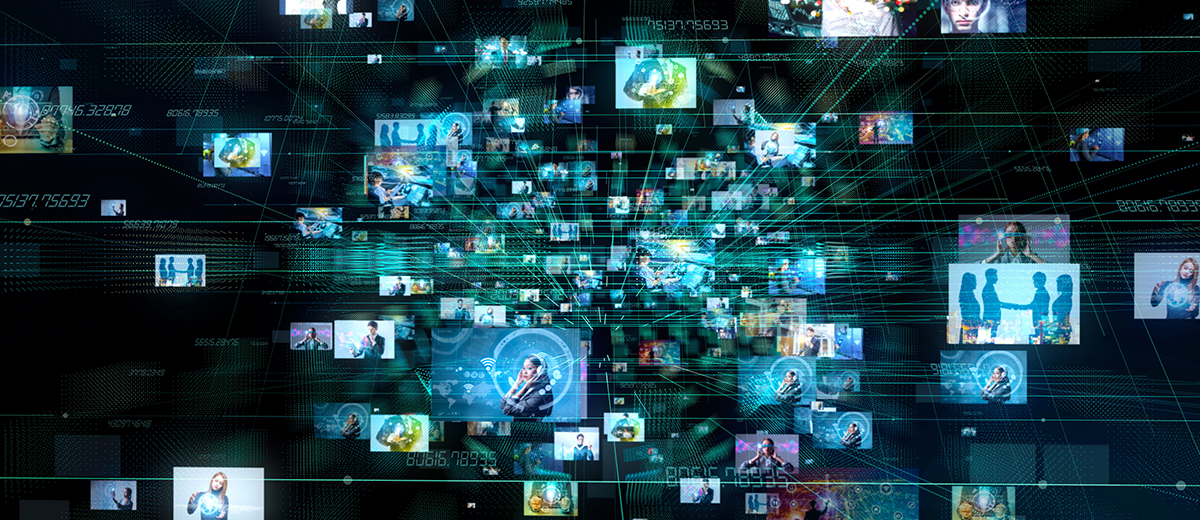 Today, when we talk about advertising, we immediately think about catchy slogans and messages that leave their mark. There are some that have become iconic, such as Nike's "Just do it." or De Beers's "A diamond is forever".And yet, it wasn't always this way. Originally, communications agencies were limited to selling advertising space, while the claims – thought up by salespeople – had a unique message. Buy me. It was J. Walter Thompson, at the beginning of the 1900s, who was the first to entrust the conception of advertising claims to writers and playwrights, thus transforming advertising from a simple invitation to purchase into quality communication content.
How has the role of communication changed since then? And what are the career prospects in this sector? We asked Professor Lucio Lamberti, Director of the International Master in Media and Communication Management at MIP.
Sometimes, there is a somewhat limited perception of what "communication" means. Why is this? And what role does it play today?
Being a head of communications is a bit like being the coach of the national football team: everyone has their own opinion of your work. It is very evident what communication is and perhaps for this very reason, it is seen as something trivial. It is not that at all, though.
Just think of how many different roles there are in this sector. There are those who buy advertising space, those who design communication messages, those who do public relations, those who take care of social networks, those who do Search Engine Marketing…
Apart from anything else, communication is an economic phenomenon that is anything but trivial, on which an important employment chain also depends. To give you an idea, annual global investment in advertising is around $590 billion, of which 25% is dedicated to digital.
Investments which, in order to achieve the predetermined communication objectives, must be allocated to different channels. To do this, it is not only important to know exactly how individual channels can contribute to achieving the result, but also to orchestrate them in a way that conveys a coherent and high-value image. Not only that, it is also necessary to assess what proportion of your budget to allocate to each channel.
So in the end, it is not as trivial as it may seem at first sight. On the contrary, serious expertise is required − and it was this need that gave rise to the International Master in Media and Communication Management.
From those first communications agencies dedicated solely to the purchase of advertising space, the sector has come a long way. How has the approach of companies and agencies changed? 
Digital has changed the world of communication, making it accessible not only to large companies but also to the smaller ones, thanks to mechanisms like cost per click.
The advent of digital channels has also highlighted the issue of optimising spending on communications. Statistical models enable you to modify the percentages of the budget allocated to the various channels in order to optimise the output in terms of sales, brand awareness, etc.
This is not an easy task – far from it. In fact, traditionally, companies have always relied on agencies to do this.
Agencies which, after having undergone a great fragmentation over the years due to overspecialisation, are now moving in the opposite direction. We have witnessed a consolidation that has led to the formation of the "big 4" – WPP, which among other things is a partner of the Master, Omnicon, Publicis and Interpublic –  which Dentsu has joined.
Agencies are also important for companies because they have a market vision that identifies new communications trends and helps them get to know the platforms –  which are constantly evolving – better.
This is increasingly important because, with the explosion of digital channels, communication has become a conversation.  Today, businesses are called upon to listen, as well as communicate. This is an opportunity to get to know your target group better and identify the tones, registers, and content to which it responds.
Did you know that according to statistics, we are exposed to more than 800 marketing messages a day? Of these, which ones will we remember? Probably those that are relevant to us − and only by listening to the consumer can a company understand what is relevant to its audience.
It is clear that the world of communication is very varied and constantly evolving. In terms of job opportunities, which are the most sought-after profiles today and what advice would you give to those who want to enter this sector?
My advice? Not to set becoming a social media manager as your goal. Not because it is not a valid or interesting profession but because right now, a communication professional needs to have a 360-degree view. It is not so important to specialise, but rather to have a thorough understanding of the processes. Specialisation is built over the course of one's professional career. Those who have the basics also have the capacity to transform themselves in the world of communication.
The goal of the International Master in Media and Communication Management is precisely this: to create a well-rounded professional, who knows everything well enough, but what they know best is the whole picture.

This means knowing how to understand the various channels, the logics of communication, knowing the creative processes as well as the analytical aspects. We want our students to understand the point of view of the client, i.e. the company, and the agency, which is the executor.
In fact, agency work is very different from that of a company's communications manager. This is why we have decided to emphasise these two different approaches through two dedicated strands within the Master.
There is another matter which a "well-rounded" professional cannot ignore: that of sustainability.
Communication and sustainability are sometimes thought to be antithetical terms, forgetting that the same tools can be used in a company as well as in an NGO. Indeed, it is precisely the non-profit sector that is often an example of great communication skills and significant investment in the sector.
It is different when it comes to sustainable communication in the sense of ethics. In fact, it is important that a professional knows the boundaries within which to move to avoid falling into misleading communication or greenwashing. That is why we have also included this aspect in the Master's programme.
The world of communication is a fragmented ecosystem, involving various players with different and sometimes overlapping roles. Only those with a clear vision can not only handle the resulting complexity, but also leverage it to create value.
This is the characteristic feature of this Master's programme: it aims to create a professional capable of adapting to the context.
In fact, in a world that runs ever faster, what companies need is a person who is able to move not only vertically, but also horizontally, so that they can be employed on multiple fronts.
It's all a matter of mindset − and here comes the added value of doing a Master's degree in communication at an engineering school. A certain type of troubleshooting approach allows you to manage everything from designing an automated engineering plant to modelling social interactions.