12 March 2020
Share
---
career global talent recruiting day
The Global Talent Recruiting Day goes digital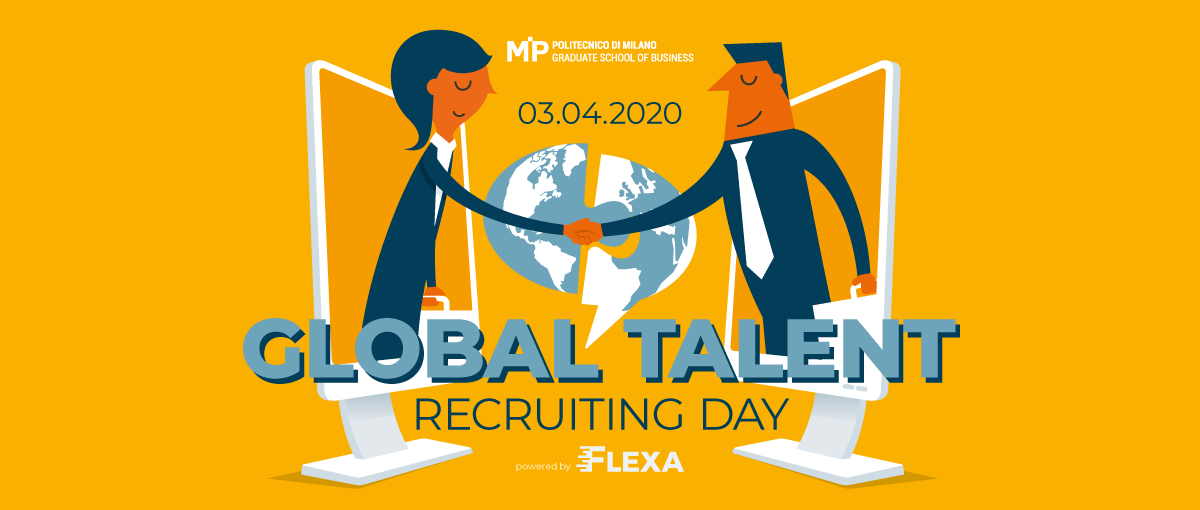 In recent years, MIP Politecnico di Milano has worked hard on the potential of digital learning, to respond to the need for greater flexibility and personalisation and to guarantee high standards to its students, as recognized by the latest Financial Times Ranking.
In line with this strategy, the School decided to use even more this know-how to continue to provide education and services, in order to minimize the inconvenience caused by the evolution of the situation linked to the Coronavirus.
Indeed, for the very first time, the annual Global Talent Recruiting Day, will turn digital and be fully managed online, through a digital platform.
Moreover, it will be powered by FLEXA, MIP's innovative digital platform, featuring the latest Microsoft artificial intelligence tools, designed for students and companies.
On April 3rd companies and candidates, who will accept this challenge, will be able to meet in a virtual meeting room and schedule interviews throughout the day.
The event will host leader companies from different sectors and our International Specialising Masters and  Full Time MBA candidates, coming from more than 30 countries all over the world.
In the end, MIP first digital Global Recruiting Day is also a unique opportunity to exploit the potentialities of digitalization for both candidates and recruiters.
The first ones will meet HR and Managers of top Employers representing different Industry Sectors and the second ones will be able to find new talents among the best in the world, without moving from home!
---
Tags:
Share
---