12 December 2019
Share
---
#MIPexperience
From MIP to Luxottica: the story of Thea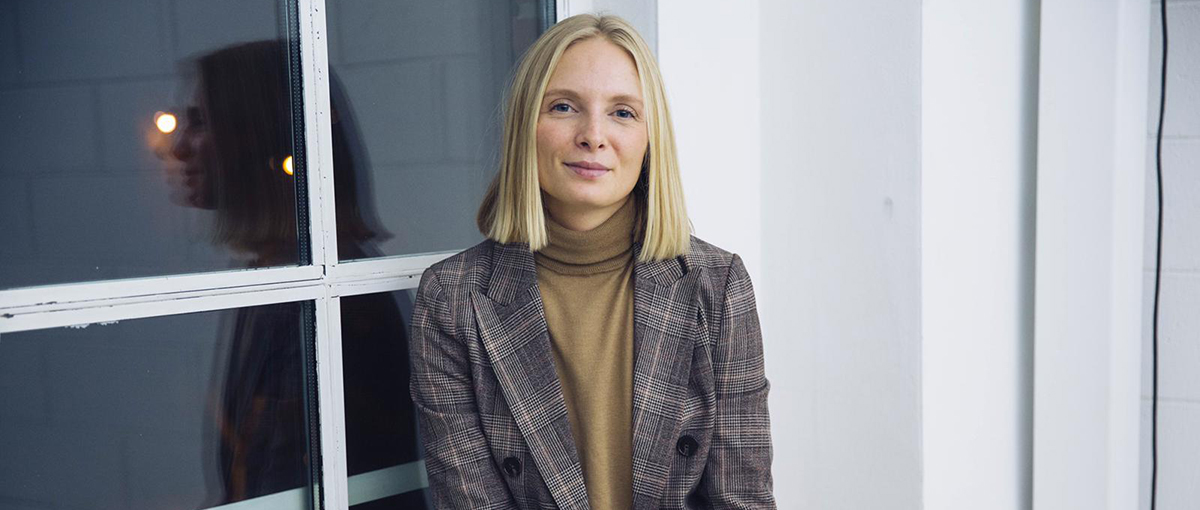 Graduation Day, for most of our students, is not only a goal to reach but also the launchpad for new challenges. That's exactly what happened to Thea Lovise Jorgensen, Alumna of the International Master in Multichannel Marketing Management (IM4), who's now part of the Luxottica Futuresighters International Graduate Program.
Proud of her achievement, we could not miss the chance to have a chat with her!
Congratulations! How did you get to apply for the Luxottica Futuresighters International Graduate Program?
Luxottica's company presentation was one of the first I attended at MIP. I still had months before my master would end and was pretty fresh in the search of what companies to apply to. However, there were two things I was sure of: I wanted to be part of something that enabled me to continue learning and develop in different fields, and secondly, I wanted to be part of a company which had a mindset and a culture that I could associate myself with.
The graduate program at Luxottica had exactly those two things. The culture inside Luxottica fosters integrity, respect, transparency and fairness. Being a Luxottican means that you are hard-working and proud of what you do, but at the same time very humble and enjoy every step of the way.
Their graduate program, in particular, is a 24-months development path that offers a 360 degrees insight into Luxottica's vertical integrated business model, experiencing a cross-functional and cross-country rotations career path. I can not think of any better way than this to fully emerge myself into continuous learning and develop as a professional.
This looks great! You mentioned that was thanks to MIP company presentation that you got interested in Luxottica. Besides this experience, is there any other skill acquired during the Master that helped you to succeed in the selection process?
The most important learning that was crucial for me to succeed in the selection process at Luxottica, but also something I will take with me for the rest of my life, was the value of working with people from different cultural and professional backgrounds. Different-thinking minds working tight together everyday to reach different goals is hard, but in the end, it has a value that no career or money would ever make up for.
Indeed, the international spirit is one of the main characteristics of our Specialising Masters. Are there any other aspects of your #MIPexperience that made an impression on you?
For me, the time I spent at MIP was a time filled with opportunity. When you start studying at a university, your main objective is to learn from the time spent inside the classroom. Of course, this happened at MIP, but there was also so much more. The university gives you the opportunity to learn and develop through promoting teamwork, organising numerous events like company presentations, workshops and outings, and, more important than anything else, MIP foster and facilitate for their students to be creative and start their own activities. Combining a schedule filled with exceptional opportunities, an international network of students, and great team-players that turned into my best friends, MIP gave me one of the best years of my life.
So glad to hear that! Do you have any tips for current and future IM4 students to enjoy this experience as much as you did?
A year might seem like a short time, but if you make the most of it, take opportunities and work hard, it can change your life in directions that you could never imagine.
Just a last question before saying goodbye. What are your plans for the future?
Right now my focus is to do well and make the most of the opportunity I have been given inside Luxottica. I am currently working in e-commerce in Milan, but in a few months, I will move to Agordo, the place where the company was founded more than 50 years ago, and where they now have one of their largest manufacturing plants. After this, around October next year, I will be moving abroad for my international rotation of the graduate program. Where I will go and what I will do is still unknown to me, but I am sure that whatever comes my way will teach me a great deal and shape my life in a positive way.
Thank you Thea for sharing your experience and your career growth! Good luck!
---
Tags:
Share
---